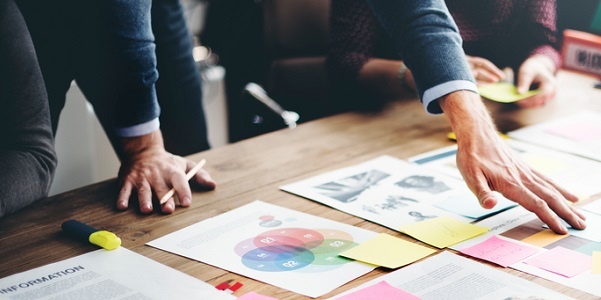 Project management often is not a matter of debate. You made the deadline, or you didn't. The information was correct, or it wasn't. Creative management differs. You still must hit deadlines, but the quality of the work can be subjective. You must also distinguish between the work and the team member(s) who produced it, critiquing the former while developing the latter. You may need to massage egos or protect feelings along the way.
Creative management requires you to keep your team engaged, your projects on track, and your clients pleased. Here are five principles of creative management to keep everything running smoothly:
1) Creativity is paramount.
Creatives want leaders who are creative. Your project management skills may have gotten you to where you are, but your team appreciates it when you enjoy the opportunity to do creative work yourself.
---
---
You can't fake creativity, so your team will be able to tell whether or not you are creative. In dazzling your team members with the occasional example of your writing or design chops, you will earn their respect and boost their engagement.
2) Communication is critical.
Unleashing the creativity of your team in addition to your own creativity requires you to exchange ideas effectively and execute them efficiently. Communication is an important skill in that regard, because team members must feel confident to make suggestions and act boldly. Solicit ideas and critique them honestly, but do so in a manner that spares public or personal shame so that team members will continue to contribute.
3) Meetings are a means to an end.
Creatives may consider meetings to be evil, and they may not always see them as necessary. You must maximize the use of their time in meetings. Prepare an agenda, invite only those creatives who must participate, solicit their input during the meeting, and end on time.
4) Negotiation is necessary.
Compromise isn't inevitable in creative management, but it can be helpful. Knowing how and when to negotiate is critical in smoothing the creative differences that commonly arise between members or with stakeholders. You must know your team members and the stakeholders well in order to get them to give and take to keep your project on track.
5) Technology is your friend.
Automating your project's processes speeds their completion while increasing their quality, because creatives can focus on doing their work rather than tracking time and expenses. Creative project management software is particularly helpful in keeping everything running smoothly, because it is designed specifically for such work.
Lots can go wrong with creative projects, given that their quality is often subject to interpretation and the team members who complete them are individuals who are passionate—and protective—of their work. You must balance the interests of your team, your project, and your stakeholders—and they don't all share the same opinions or objectives at any given time.
Apply these five principles of creative management to keep everything running smoothly.
Do you have any principles of creative management to add to our list? Tell us.