Email marketing programs have made it easy to create and manage email campaigns — not just sending out the mail, but also managing contacts and tracking analytics to help make the next campaign even more effective. Now, Workamajig users can take advantage of that ease, reaching their own contacts with emailed marketing messages through the popular service Emma.
Workamajig users who don't have Emma, of course, won't be able to really appreciate how simple it is to create campaigns using the two programs. Users who do have Emma can sync their account with Workamajig in just a few steps. In the Account Settings section of your Emma account is an API key that will let Workamajig and Emma share important information. Click Generate Key to create an account ID. When you go into Workamajig, in the Email Marketing option under Sales, you'll paste that ID into the System ID field, add your user ID and password for Emma and be ready to mail.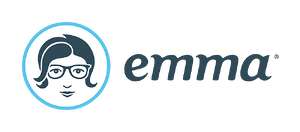 After that, Emma and Workamajig can work together to manage your email campaigns. Click Sync Members, and your Workamajig Marketing Groups sync to your Emma Audience Groups. Then you can add activities in Workamajig — maybe you want to make a note when an email is opened, for instance, or send a follow-up email when a link is clicked, or deactivate a contact when an email gets bounced back. Without the Workamajig/Emma link, you'd be stuck following metrics on your email marketing program and trying to keep your Workamajig contacts and leads updated by hand. Now, all you have to do is click Auto Sync to make sure your Workamajig and Emma contacts stay up to date, so your email marketing efforts stay up to date.
If you're already using Emma, there's no reason not to save time and effort — and avoid mistakes — by syncing up with Workamajig and leaving the hard work to the systems that know how agencies do email marketing campaigns.