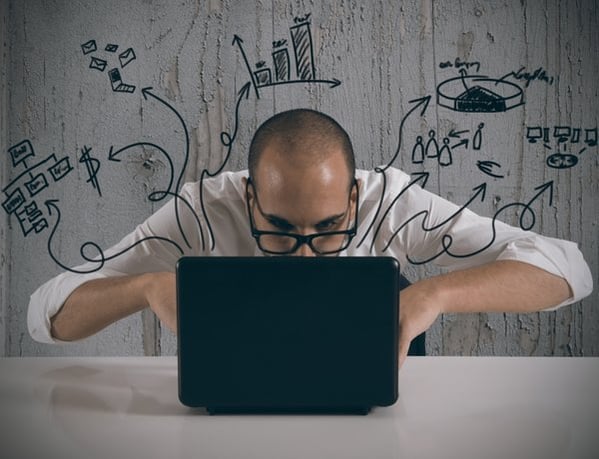 Workflow management is a challenging operation for almost every business. Thankfully, there are a variety of Workflow Management System (WMS) products on the market already. Enough in fact, that you might be wondering what traits to look for in a WMS. I've tried to boil things down to the essential seven features that you won't want to live without.
1) The Cloud
I was tempted to leave this one off. Because realistically, if you are looking at a Workflow Management System that doesn't have the capability to work within a cloud-based application, chances are it doesn't have anything else that you'd want.
That being said, this is one of the most basic needs for a WMS. There's no need to be chained to a desk when you can access your workflow anywhere. You can make immediate changes when they become necessary, from a laptop or even your mobile phone, instead of writing a note and hoping you don't lose it before you get back to your office.
2) Task Reassign Capabilities
"The best-laid plans of mice and men often go awry" comes to mind here. Even when you scope out your project workflow to perfection, things can happen that require you to change the task assignments. When you can do so quickly and easily within your WMS, you won't lose sleep or time because of it.
3) Email Notifications
Let's face it, emails are here to stay. Chances are you've checked your email at least once while reading this article. That's fine, and that's life. When a task is completed, or when someone makes an edit on a preliminary proof, you want to know about it, right? Even if there is a note within a specific workflow that goes unnoticed, if there is a follow-up email notification to the personnel involved, you are assured accountability.
4) Document Integration
A cloud-based platform is only as good as the access that it allows. We all have experienced websites that function seamlessly on a full desktop view, but when we move to our mobile device nothing seems to work. The same goes for a WMS that only offers an 'extra light' version in the cloud.
Think of all the documents that you use for your various workflows; forms, spreadsheets, timelines, etc. You need to be able to access all of these documents whether you're at your desk or on your phone. Granted, some workflow features may not be appropriate for use on mobile devices, but you should still be able to access most of the functions without seeking out a workstation desktop.
5) Workflow Patterns
When you want to run a multi-faceted process, Workflow Management Systems should give you the freedom to tailor a process to your needs. At some point, you may discover that you need to combine sequential and parallel process flows, or even create a multi-stage tiered process flow. When you have a WMS that can handle customized workflow patterns, you won't have to worry about reinventing your process flow around the standard settings.
6) Reporting Toolset
You've got all of your project workflows running smoothly, and everything seems great. Seems like a great time to run some reports and figure out the "what, when, and who" for your projects. Your Workflow Management System needs to be able to provide you with the exact information you need when running reports, as it's these numbers that give you the most objective view for accountability, productivity, and resource management.
7) Visually Appealing Interface
We all function better when the graphical interface makes complete sense; spending extra time to find your intended document or function only leads to frustration and lower productivity. Along the same lines, the ability to produce graphical representations of the existing and intended future workflow can help soothe nerves. And when you want to run a report with an included graph, it shouldn't take an advanced degree to figure out how to format the chart properly.
The best WMS will balance advanced functionality with graphical simplicity. Having all of the data available at your fingertips is great, but if you can't easily access the data you need, the availability is moot. Similarly, it doesn't matter how pretty the interface is, if you can't actually perform any tasks with it, the interface is fairly pointless.