Creative

cities
The best PLACES in the U.S. for creatives
READ MORE
The best cities and small towns in the U.S. for creatives
According to a recent study by Berkeley,1 your social environment can influence a person's creativity—making them more or less creative. While anyone can be creative, given the right circumstances, a good environment can inspire creative thoughts and lead to breakthrough innovations.
The impact of environmental factors on health and well-being has been extensively documented over the years. But recently, we have become increasingly aware of the environment's role in individual creativity and productivity.
While the COVID-19 pandemic challenged the emotional and physical well-being of millions of people, it also inspired levels of creativity and innovation never seen before.2 With new levels of flexibility, adaptability, and problem-solving skills, many unleashed creative potential to make sense of life-in-quarantine and cope with uncertainty.
Now, with burnout rates at an all-time high and companies demanding new ideas as well as innovative thinking from employees, many are looking to find fresh sources of inspiration in their lives, focusing more on thrilling and positive experiences that bring joy, excitement, and spark creativity.
But how exactly can our social environment influence our ability to be creative? And what are the top creative cities in the U.S.?
What influences our creativity?
Being creative means doing things differently from the way they were done before, with imagination, expressiveness, and originality.3 While we often think of creativity as a trait—something we all have more or less of—studies have shown that specific environments and emotions can either kill your creativity or help it thrive.1
Extrinsic factors, such as color, space, lighting, and sounds, can stimulate creativity and innovation. This explains why organizations, especially in the modern day, have ditched stale cubicle-packed offices and instead strive to build inspiring and welcoming work environments.
However, your workspace is not the only thing that determines how creative you are. Where you live also plays an important role. Everything we see, feel, and experience can be a stimulus for creating new insights and innovations. From art, films, and books to music, aromas, and textures, all these factors can impact people's feelings and thoughts.
Joyful and pleasant experiences—such as attending a show at an opera house or exploring a city's street art scene—can promote a greater sense of well-being, encouraging team collaboration, increasing productivity as well as creativity, and improving quality of life.4
There is neuroscientific evidence that may explain this behavior. The sensation of pleasure, well-being, and happiness caused by pleasant environments is directly related to the release of neurotransmitters, such as dopamine and serotonin.
The right mix of experiences, emotions, and creative stimuli can allow your mind to relax and "stretch," enabling creativity in many ways.
The most creative cities in the U.S.
Taking this research and placing it in physical locations; it's clear many cities are taking steps to provide experiences and opportunities that foster creativity among citizens. But which U.S. cities inspire the most creativity and innovation?
To answer this question, we compiled a list of every metropolitan city in the United States with a population over 100,000 people. We analyzed factors associated with creativity, such as the number of museums per capita, ​​the number of Cannes Lions Winners in 2022, the number of creative jobs in industries such as Marketing, Arts, and Design, the number of artists and musicians, as well as the number of film and music festivals per capita.
With this data, we created an index to identify the most creative cities in the country. The study ranks each city based on the state of its creative economy: determining which metropolis had the highest access to creative talent along with factors that instill a creative atmosphere, analyzing access to activities that spark creativity and innovation.
So, what did our report find?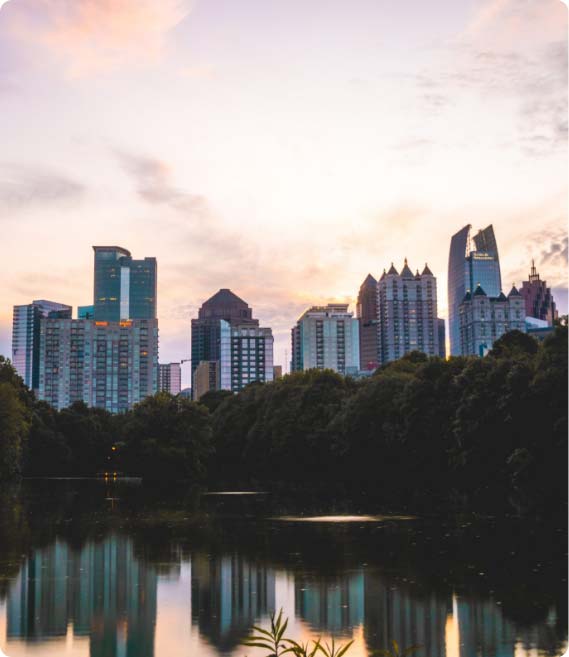 With a groundbreaking street art scene, a diverse musical heritage, and a booming creative economy, it's no wonder Atlanta is the top creative city in the country. From renowned museums, such as the High Museum of Art, to legendary music festivals, including One Music Fest, Atlanta's creative scene is outstanding. The Big Peach is also a hub for live music, with 11 times more music festivals than the national average. You can see why more creatives are drawn to Atlanta and more local talent is staying put.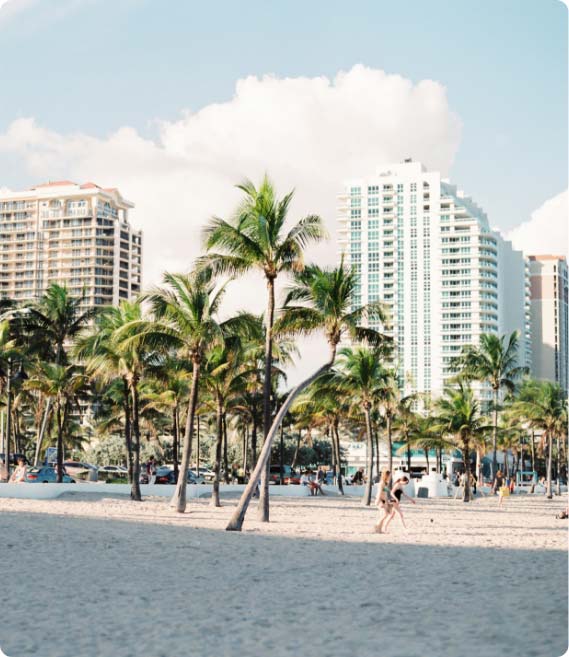 With its famous Art Deco buildings, vibrant music scene, and one of the most diverse populations of any major metropolitan area, it's no wonder the Magic City is a top creative destination in the country. Home to international music shows like the Billboard Latin Music Awards and epic festivals like Ultra Music Fest and Art Basel Miami, the city's art and music scene is booming. The Wynwood Arts District, which features various works by groundbreaking artists, is a must-visit for anyone looking to boost their creativity.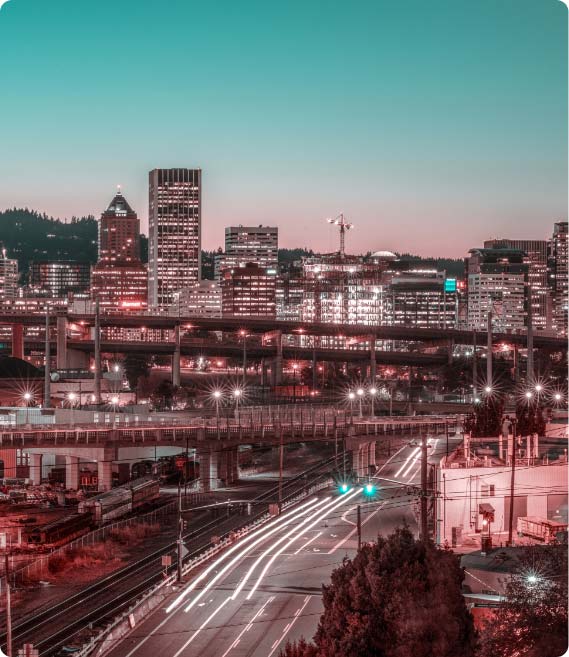 Characterized as 'weird' and artsy and flooded with design studios, Portland is a bustling hub for artists and makers of all kinds. Also known as the west coast's capital of the blues—and with one of America's hottest metal and hip-hop scenes—the City of Roses is a haven for music lovers. Home to indie-rock darlings and renowned artists alike, Portland has its fair share of talent and famed music festivals, including the Waterfront Blues Festival. It's easy to see why the city's artsy vibes attract so-called hipsters everywhere.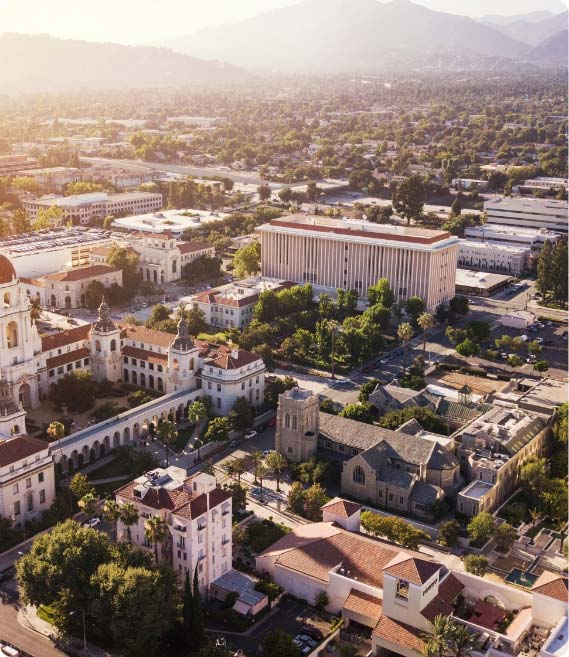 Famous for its New Year's Day Tournament of Roses, this Southern Californian town is the perfect place to encourage innovation. The city's Norton Simon Museum boasts one of the world's most remarkable private art collections. Not to mention, Pasadena is home to some of L.A.'s most unique music venues, including the well-known Rose Bowl Stadium. With its historic architecture and esteemed cultural institutions, Pasadena manages to feel both vibrant and laid-back—a great destination for those seeking a creative boost.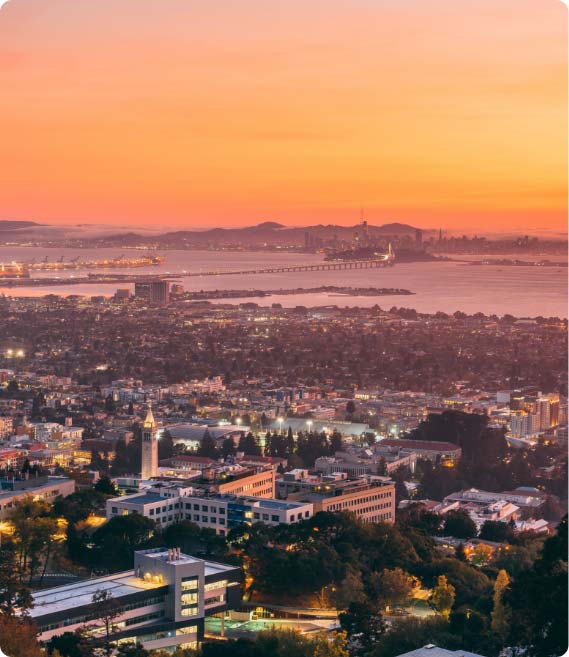 Primarily renowned for its elite university, Berkeley boasts a superb art and cultural scene—making it an ideal spot for creatives. With an impressive offering of art festivals, theaters, and 3 times more museums than the national average, including the BAMPFA—Berkeley is a world-class center of culture. The city also boasts a vibrant and wonderfully diverse music scene. With its peaceful outdoor spaces and an offbeat Bohemian spirit, a visit to Berkeley will surely spark some creative thoughts.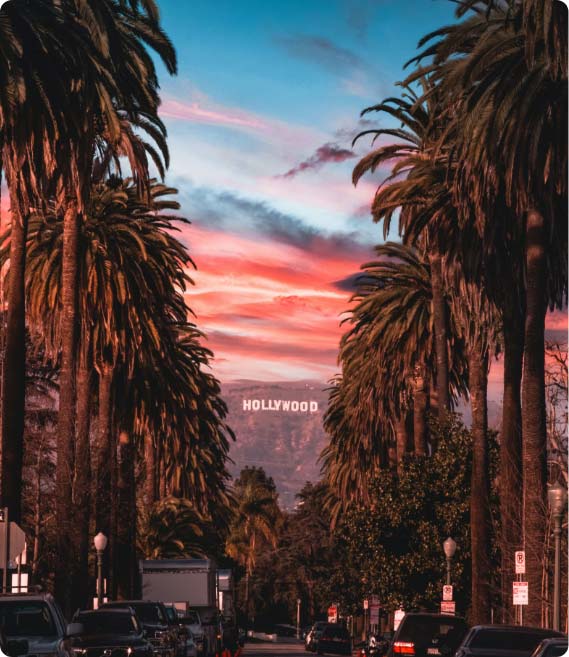 With one of every six people employed in a creative field,5 Los Angeles is one of the top creative capitals of the world. Known for its glamorous film and music industry, the City of Angels is the ideal destination for movie enthusiasts, with major Hollywood studio tours, including Warner Bros. and Universal Studios, as well as 30 times more film festivals than the national average. Not to mention, LA's music scene is hot, with iconic music venues and artists like Snoop Dogg. You can see how La La Land is a great place to break free from your creative rut.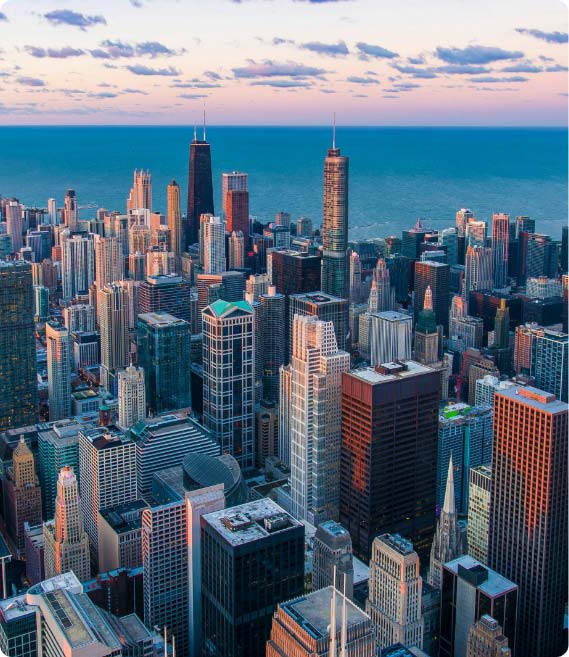 Known for its one-of-a-kind architecture, acclaimed cuisine, and the iconic river winding through the downtown, Chicago is a great spot for creatives. From cutting-edge galleries and distinguished museums to living art exhibits, art can be found everywhere in the Windy City. In addition, Chicago is one of the best cities to enjoy live music—from trailblazing hip-hop to indie jazz—with renowned festivals such as Lollapalooza. If you are looking for a vibrant cultural place to help your creativity thrive, The Second City might be the place for you.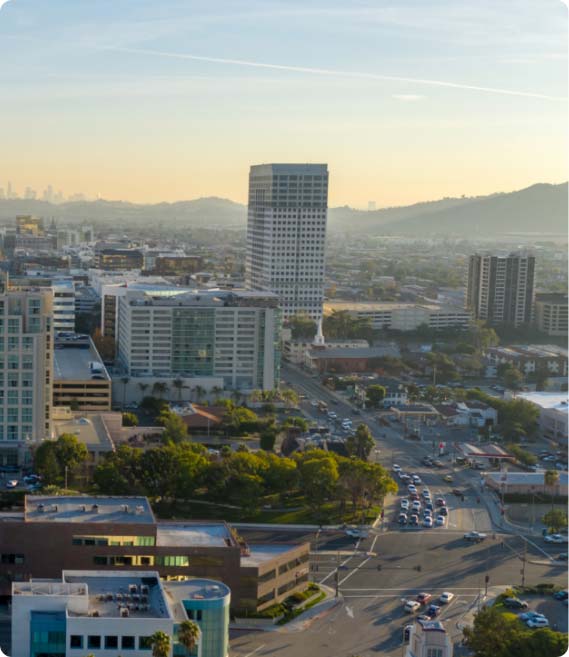 Home to two of the most acclaimed creative studios in the world—Walt Disney Imagineering and DreamWorks Animation—Glendale is a top creative hub in the U.S. The city is hometown to 3 times more celebrities than the national average, including Paul Walker and TV personality Nicole Richie. Not to mention, the Jewel City is a bustling center of the arts with iconic museums like the MONA. With a booming creative industry and a wide range of quirky galleries and music venues, Glendale is sure worth exploring when looking to stimulate creativity.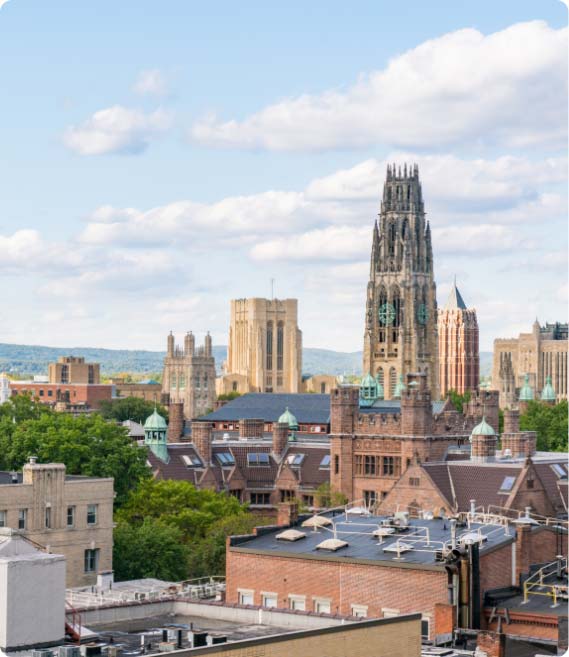 Known as the "cultural capital of Connecticut" for its rich history and extensive collection of theaters, museums, and music venues. The city's jazz scene is thriving, and you can find live jazz all around town throughout the year, as well as enjoy epic festivals such as the New Haven Jazz Festival. You can see why this college town, home to Yale University, picturesque landscapes, and a wealth of historical attractions, is the perfect place to spark some out-of-the-box ideas.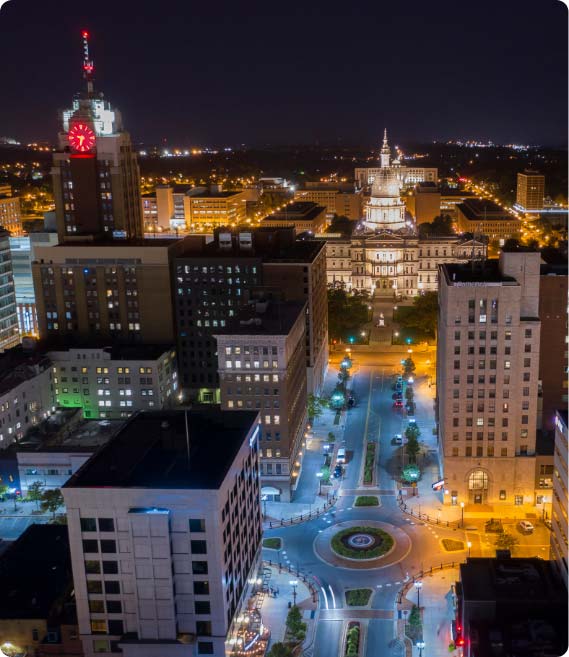 Well-known for its car manufacturing roots, Michigan's sprawling capital offers a diverse and booming cultural scene. With a wide array of museums, street wall art murals, and galleries, Lansing is a captivating art hub in the Midwest. Also nicknamed 'the festival capital of Michigan,' with over 60 events happening each year, including the Michigan BluesFest and the Beerfest at the Ballpark. With a cosmopolitan atmosphere and the Grand River flowing through the city center, L-Town makes the perfect place to ignite creativity and inspiration.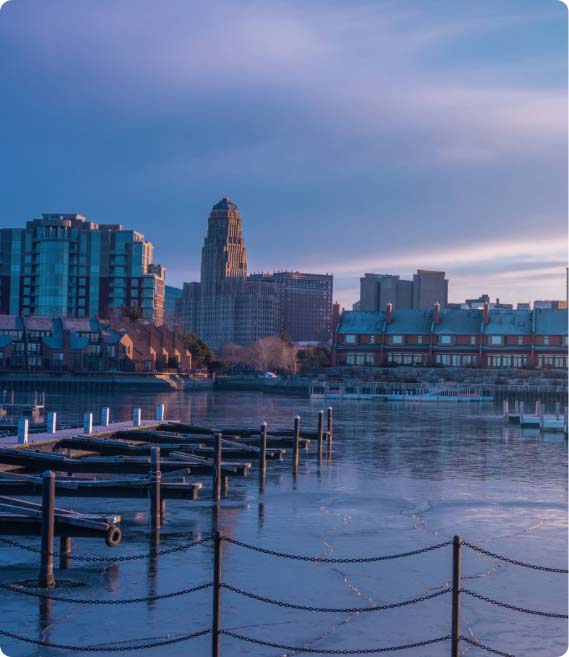 Known for its historical events and Art Deco architecture, Buffalo is one of the best-kept secrets in Upstate New York. Home to cutting-edge art galleries, Buffalo is a laidback city with a small-town feel, brimming with innovative entertainment. The city hosts some of history's most famous modern and contemporary art pieces in the Albright-Knox Art Gallery. Buffalo's waterfront Canalside also offers more than 1,000 annual events—from summertime concerts to festivals. You can see why this vibrant city is a great destination to boost your creativity.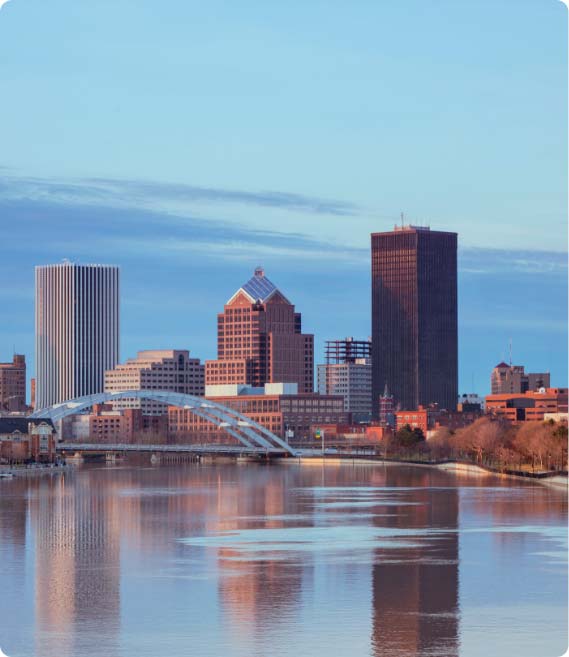 The Flower City is known for its rich culture and music scene, with institutions such as the Eastman School of Music—one of the world's most prestigious conservatories. As a result, Rochester boasts a high concentration of musicians and acclaimed festivals such as the Rochester International Jazz Festival, one of the leading jazz festivals in the world. With a robust creative economy and a myriad of film venues and theaters, you can see how Rochester has one of the country's most vibrant art communities, ideal for those seeking a creative boost.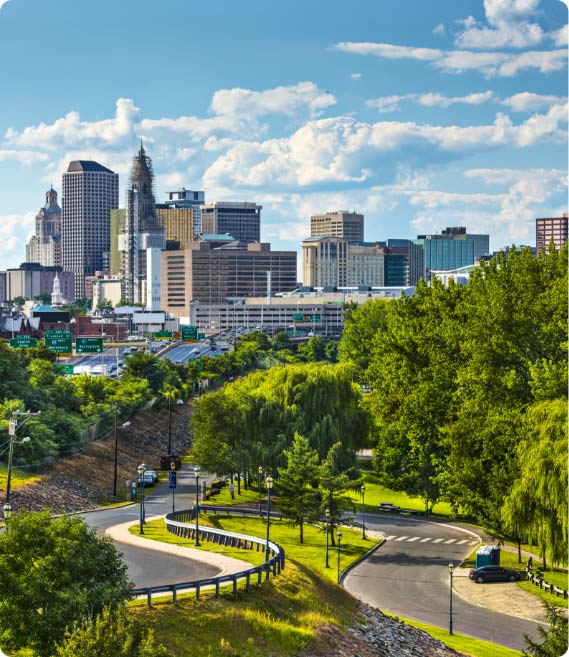 As one of the oldest cities in the U.S., Hartford offers a rich history and culture that can surely help stimulate your creative side. The city is a well-known creative hub with over 300 art venues and cultural attractions, including the Mark Twain House, a must-visit for book lovers. Hartford hosts the Wadsworth Atheneum Museum of Art, the oldest public art museum in the U.S., home to almost 50,000 works of art. In addition, Hartford's diverse music scene is also booming. From jazz nights to soulful musical events, there's always something for everyone.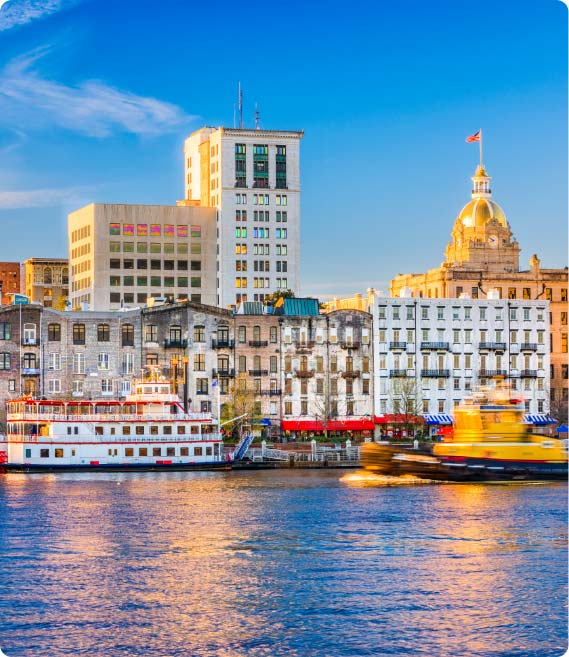 With a rich history, beautiful local shops, and well-preserved antebellum architecture, Savannah is a southern treasure and a hub for art and culture. From the Juliette Gordon Low Birthplace to the oldest public art museum in the Southeast, the city is surrounded by history on every corner. Savannah's entertainment scene is also hot, with a variety of events—including award-winning performances at the Savannah Theatre and festivals like the Savannah Music Festival. With a beautiful coastal landscape, Savannah is the perfect escape for those needing a creative outlet.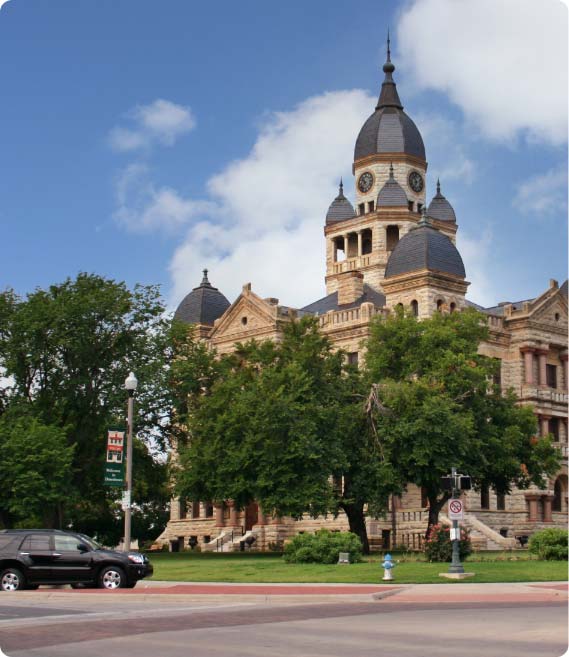 Notorious for its vibrant arts and music scene, Denton is a bustling city with the charm of a small town. With a rich musical heritage and a one-of-a-kind live music scene, and with up-and-coming artists, including Grammy-award-winning musicians like acclaimed jazz singer Norah Jones, Denton is a haven for music lovers. Denton's entertainment scene is also booming, with various festivals, including the renowned Denton Arts and Jazz Festival. You can see how Denton earned its place among the top creative spots in the U.S.
The data suggests Atlanta ranks top for the most creative city in the country, with the highest number of talent and creative outlets per capita. With flourishing opportunities in expressive and inventive industries as well as one of the country's highest number of art galleries and art schools per capita, Atlanta is the perfect place to foster creativity.
Los Angeles, Miami, and Chicago also ranked among the top 10 creative cities in the U.S., with support or space for numerous creatives, artists, venues, and festivals that promote creativity. As leading cities and hubs for arts and culture, it is no surprise these cities are also inspiring the most creativity.
Pasadena, Berkeley, Glendale, New Haven, and Lansing also ranked among the top 10 creative cities per capita and actually outranked world-renowned capitals and famously-artsy cities, including San Francisco and New York.
Rounding off our top 15 are Buffalo, Rochester, Hartford, Savannah, and Denton, also identified as creative destinations where you can indulge both your intellectual and creative sides.
The 20 most creative small cities in the U.S.
As mentioned, when discussing creative cities, most people immediately think of world-known creative hotspots like Los Angeles or New York, but what about smaller cities and towns? We wanted to look beyond well-known creative hubs and highlight the grit and innovative spirit of smaller, perhaps lesser-known, creative communities.
After identifying U.S. cities with populations under 175,000, we analyzed the same factors detailed before to examine the state of the creative economy and atmosphere, looking into the number of events and activities that allow creativity to flourish.
In addition to featuring notorious creative communities like Pasadena, California, the list includes creative hidden hubs that may surprise you, such as New Haven, Connecticut, Lansing, Michigan, and Savannah, Georgia. Also in the top ten are cities like Denton, Texas, and Boulder, Colorado.
California ranks the top state with the most creative small cities, including Berkeley, Burbank, Chico, Garden Grove, Ventura, and Costa Mesa, among the top 20.
While analyzing the list of small creative U.S. cities, we discovered a wide range of creative industries thriving in these localities, as well as remarkable concentrations of artists that sometimes exceed those in major cities and are helping to fuel the local economy through the support of their community members.
The most creative spots per U.S. state
Within this study, we also identified creative hotspots per capita within each U.S. state, looking at creative talent per capita as well as the number of activities, venues, and events that encourage freedom of thought and innovation.
Not surprisingly, cities that have made a name for themselves in the world of art, music, architecture, and other creative ventures, such as Washington, DC; Atlanta, Georgia; Boston, Massachusetts; and Chicago, Illinois, rank as the top creative cities within their respective states. As some of the most forward-thinking and innovative cities in America, it is no surprise that these destinations take the crown as particularly creative hubs.
As expected, Miami ranks in Florida's top creative spot. Home to the Miami Ad School, one of the leading creative schools in the country (and named "the 2022 School of the Year" at Cannes), one of the world's premier art festivals (Art Basel), and with a robust population of artists from all over the globe, Miami is an exciting hub for creativity.
Other prominent cities, such as Honolulu, Hawaii; Minneapolis, Minnesota; Portland, Oregon; Pittsburgh, Pennsylvania; and Salt Lake City, Utah, were also identified as the most creative destinations within their state.
That said, some of America's most iconic cities took a backseat to smaller creative hubs within their state. Curiously, Buffalo, Denton, and Pasadena outranked famously-artsy cities such as New York City, Austin, and Los Angeles as top creative spots in New York, Texas, and California.
New York City is recognized as one of the most creative cities in the world. Yet, when looking at per-capita data, we found that access to art programs, broadway productions, and other creative influences is limited for many of its residents—undercutting the overall impact these cultural opportunities may have on many segments of the population. On the other hand, Buffalo is starting a new chapter in an already robust history of creativity and innovation. With an ever-evolving public art scene and local institutions committed to creating cultural connections in the community through exhibitions, public art, and educational programs, the city ​​is a great place to encourage creative thinking.
Notably absent are Nashville, Tennessee, Denver, Colorado, and St. Louis, Missouri, also outranked by lesser-known but highly creative destinations such as Chattanooga, Boulder, and Columbia, respectively. In particular, as a college town, Boulder has earned a reputation as a forward-thinking, diverse, and culturally vibrant center in the Colorado area. From local artisan markets to the ever-growing number of art and craft galleries, Boulder's creative energy is tangible.
Finally, with a population of just over 100,000, Las Cruces, New Mexico, ranked higher than Santa Fe, a leading center for innovation in contemporary art. Lansing, Michigan, also came out ahead of Detroit, known for its thriving collaborative community of artists and creatives.
Why is creativity important?
Creativity is crucial for organizations—since it's a key ability that managers seek in employees—so companies of all shapes and sizes can survive in today's increasingly competitive marketplace. Creativity can help businesses look at problems from diverse perspectives and develop unique and innovative solutions. Creativity also encourages employees to think outside the box and experiment. It has also become the fundamental driver of our economy.
While creativity is crucial in industries like arts, design, and marketing, any professional from any industry can surely benefit from a creative boost.
If you're looking for a project management tool to help increase efficiency and productivity within your marketing agency or in-house creative team, you can learn more about Workamajig here.
Methodology
The analyzed data was utilized to create an index ranking various factors associated with creativity to provide us with which cities are the most creative in the USA. We indexed each city by the metrics to see which city had the highest access to creative industry and talent and also did an index taking into account population to see which are the most creative cities per capita.