The State of Marketing in 2021: 9 Key Trends and Predictions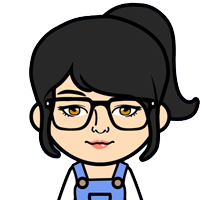 What are the top marketing trends you should watch out for in 2021? We'll share some answers in our latest post.
As a marketer, 2020 was one of your toughest years ever.
Budgets shrunk, platforms changed, and established practices were turned upside down.
As we stride into the first month of the new year, it's time to take stock again.
If 2020 was a year of disruption, 2021 promises to be one of consolidation. Some trends will stick around for decades. Others might fade away within months. You need to know where the pick is going so you can fine-tune your marketing mix and chart your strategies for the year ahead.
In this post, we'll do a deep dive into the state of marketing in 2021 and consider the top trends you need to watch out for.
1. The Year of TikTok.
Or Not.
2020 was the big breakout year for TikTok. The app was already popular among Gen-Z (or zoomers, as they call themselves) but hadn't quite hit the mainstream popularity of Instagram.
That changed last year. The platform's blend of short-form video format, clever filters, and music was perfect for the lockdown months. No surprises that TikTok ended 2020 as the most downloaded app of the year.
(Image source: SensorTower)
Given the numbers, you'd think that marketers are flocking to the platform. And you'd be right - TikTok's revenues increased 130% last year.
But TikTok's future remains murky. The app faces bans around the world and has already lost major markets like India. From a purely marketing perspective, going all-in on TikTok might backfire.
Takeaway:
The best approach would be to allocate only a small portion of your marketing budget to TikTok. Experiment with the platform to see what kind of creatives work best. Because even if the app itself goes away, the format is going to stick around.
Should the regulatory uncertainty reduce, you would be in a prime position to reap the rewards.
2. Live Entertainment is Changing
A "dinner and a show" used to mean, well, a dinner and a show.
2020 changed that completely.
Dinner turned into delivery and live shows turned into Zoom events. From Dave Matthews to Justin Bieber, entertainers across fields took their acts online all through the lockdown. And while live shows are back, online-only streaming shows aren't going away anytime soon.
Case in point: Justin Bieber's New Year's Eve concert drew an audience of over 1.2M concurrent viewers at its peak, while Korean pop sensation BTS' virtual concert in October drew 993,000 paid viewers.
What started out as a necessity is quickly becoming the norm. The convenience is just too hard to ignore - you get to watch a Justin Bieber concert live for a fraction of the price without leaving your home. And entertainers, too, can perform without traveling or juggling schedules.
The Rolling Stones came together on Zoom to host a mini-concert - free for everyone


Sure, live shows will be the mainstay - as they've always been. But online shows and concerts will carve a small but significant piece of the entertainment pie.
Takeaway:
For marketers, there is a clear new opportunity. Everything from sponsored content and product placements to ads is on the table. Because this market is still trying to find its feet, you can get some great deals on top-tier spots.
Think of it as the evolution of influencer marketing, but in a far more intimate and authentic setting.
Plus, with new content formats (think VR/AR), entirely new interaction opportunities open up.
3. E-Commerce Will Eat the World
The transition from brick-and-mortar to online was always going to happen, but COVID turned the dial all the way up to 11. Businesses big and small were left without customers if they didn't have an online presence. And as we march into 2021, the race to get online is only going to speed up.
As a marketer, this places you in a position of great responsibility. You have an opportunity to leave a market that goes beyond page views and clicks. Imagine helping a struggling business get online, make their first sale, and even grow.
Takeaway:
E-commerce is going to eat the world and with your skills, you have the power to ensure that everyone gets a piece of the pie.
Read this guide to learn how to take advantage of this opportunity.
4. Embrace Video in All Forms
Marketers have been harping about the importance of video for years - this was the first item on our 2018 marketing trends roundup.
If online video was a heavy downpour in 2019, it turned into a veritable deluge in 2020. Video dominated our lives like never before. There were the usual entertainment avenues - Netflix and YouTube and TikTok. But we also had video enter our lives in entirely new forms - Zoom meetings, video learning, video calls with family, entire concerts through live video shows, etc.
Sure, we'll see some retracing as screen fatigue sets in, but the 2020 experience has made it clear that people want video. From social interactions and daily meetings to entertainment and learning, video is the go-to form for most people.
The good news is that 2020 also showed us that online videos doesn't need to be slickly edited or heavily polished to make a mark. We were all okay with poorly lit video calls and live shows because the content itself was compelling.
Keep that in mind when you create your videos. Too many marketers focus too much on the production values and forget that content is always king.
Takeaway:
Outside of specific marketing tactics (such as SEO), you should make videos the heart of your content strategy, especially if you sell to B2C audiences. Chart out a strategy that works for your audience (live video, zoom webinars, short-form social videos, long-form - 20 minute+ - YouTube videos, etc.) and start creating.
Don't ditch production qualities completely, but don't stress about it either. You don't need TV-like quality - good content will stand out on its own.
5. The 'Social Media Wars' Are Over
Remember a few years ago when you would invariably find half a dozen social media icons at the bottom of every website?
Because the social space was so fragmented, we all felt compelled to maintain profiles on Pinterest, Twitter, Google Plus, YouTube, LinkedIn, Snapchat, Instagram, etc.
The result was overstretched marketing teams and unflattering social media profiles.
At the start of 2021, the social space looks far less crowded. There are a few winners. The rest of the social media players are either dead (RIP Google Plus) or happy to occupy small niches (such as Snapchat and Pinterest).
Take Snapchat, for instance. It was once threatening Instagram's crown, but now, barely sees any growth. In North America and Europe, its Daily Active Users (DAU) increased by less than 5% across two quarters.
The winner from the social media wars is clearly Facebook. Across Facebook, Messenger, Instagram, and Whatsapp, it has the lion's share of the online social media audience. And while TikTok might try to gatecrash the party, Facebook and its properties still have the dominant position.
Takeaway:
Unless you're targeting a niche audience (Pinterest for DIY/home/fashion segment, Snapchat/TikTok for people under 25, etc.), you can stop wasting your time on maintaining a dozen social profiles.
Just stick to the channels that matter for your audience. Not only will you waste fewer resources, but you can also curate a better presence.
Speaking of social media…
6. Social Commerce Will Come Into its Own
Social commerce - the ability to buy right in your social feed - has always been "just around the corner".
But 2020 was the year when the idea finally turned into reality.
Facebook launched a bunch of new features across its major properties - Facebook, Instagram, and WhatsApp - that make social commerce possible. Facebook Shop and Instagram Shop allow anyone to launch a store right on FB/IG without any external software. WhatsApp Payments ensure that you can get paid without leaving the app.
Expect other social networks to follow suit.
Instagram Shop bundles discovery, inventory management, and payments within the Instagram experience

These features are still being rolled out to all users, so we don't really know how they will impact E-commerce as a whole. But expect the impact to be big. Frictionless discovery and payments, after all, is the holy grail of E-commerce.
Takeaway:
Watch Facebook's developments in the E-commerce space very, very closely. The company hasn't opened the program to everyone yet (only managed clients can get access to all features across all markets), but if you can get access early, it should be a gamechanger.
Whatever your E-commerce plans for 2021, make sure to leave plenty of room for social commerce. We're finally seeing the transformation of social into a proper sales channel. The results should be spectacular.
7. Brands Will Have to be
Good
Social good, inclusivity, responsibility.
These have all felt like buzzwords that brands keep repeating every year but don't really do much about.
That's changing in the new decade.
2020 was the year that inclusivity and social justice movements leaped from social media pages to Main Street. We saw countless brands publicly rally behind these causes - to rich results.
Customers increasingly want the brands they patronize to be more than just product providers; they want them to reflect their own values. At a time when the need for social good is paramount, brands that publicly support just causes will win big.
Takeaway:
It's not possible for brands to be apolitical spectators anymore. You have to take a stand - and it better be genuine and heartfelt, not just lip service. Social good and inclusivity are not just buzzwords for a new generation of consumers - they're core values.
As a marketer, tapping into these values not only makes good business sense, it's also good for society as a whole. I can't think of a better win-win situation.



8. Influencer Marketing Will Change Into

Influencer Partnerships
Influencer marketing has grown at breakneck speed for years - the entire market was valued at over $9.2B in 2020.
But the market has grown too big too fast. There are far too many influencers with inflated follower counts and little authenticity. As a result, brands end up jockeying for access to the few influencers with true fan engagement.
Because of this demand-supply gap, we'll increasingly see influencer-brand interactions change from one-off campaigns to deeper partnerships.
Influencers won't just share your product and throw a link in their bios - they'll work with you to create long-term campaigns, deeply targeted content, and even product collaborations.
A good model to think of is the kind of relationship star athletes have with sports brands. Michael Jordan doesn't just do one-off campaigns with Nike - he is deeply involved with the entire Air Jordan brand.
As the influencer marketing market matures, we'll increasingly see brands take the relationship one step further. Be prepared for more collaborations and long-term partnerships. Smarter brands will even take some influencers under their wings and help them create better content (the way RedBull sponsors its athletes).
Takeaway:
Instead of doing ineffective one-off campaigns with two dozen influencers, narrow down to a few authentic influencers and cultivate deeper partnerships with them.
Not only will you get more authentic engagement, but you'll also be able to solve the content shortage problem that every brand has.
9. Cryptocurrency Will Have Its Moment, Again
Remember back in 2017 when Bitcoin first broke past $20,000 and for a few months, you couldn't escape the word "cryptocurrency" even if you wanted to?
We're reliving 2017 again right now as Bitcoin breaches the $20,000 mark (and then some more).
The massive growth of BTC in 2021 compared to 2017

Back in 2017, we had countless brands big and small jump on the crypto bandwagon and launch irrelevant projects (or rather, ICOs - Initial Coin Offerings) just to say that they were "crypto-friendly".
Remember the ill-fated KODAKCoin project from Kodak?
2021 will see a great deal of hype around crypto projects again. But this time around, the sector is more mature with functioning projects and fewer companies jumping on the bandwagon "just because".
That doesn't mean crypto doesn't offer tremendous marketing opportunities for enterprising brands. While you don't have to launch entire coins of your own, simply embracing cryptocurrencies - as far as regulations allow - can help struggling brands establish their credentials as "cutting edge".
Takeaway:
Crypto shouldn't be the cornerstone of your marketing strategy (or anyone's marketing strategy for that matter), but it can make for good garnishing on your existing approach. Something as simple as being willing to accept crypto payments (for yourself or your clients) can help you tag onto one of the biggest tech stories of 2021.
Over to You
2021 promises to be an exciting time for brands and marketers alike. All the new trends we saw in 2020 will either consolidate or fade away this year. Understanding these trends is key to winning big in 2021 - and beyond.
Another way to make 2021 your best year ever is to switch to better agency management software. By bringing your entire agency on the same dashboard, you can drastically reduce waste and increase efficiency.
Try Workamajig today to see how it can transform your agency.
About The Author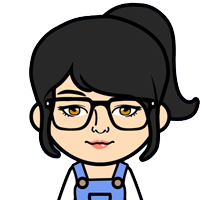 Hannah C recently joined the Workamajig Marketing Team. She enjoys a healthy lifestyle, loves all things furry and is always looking to learn something new. Send her your best recipe, a picture of your dog or your secret tip for marketing success at hannahc@workamajig.com.