Effortless resourcing & scheduling.
Get traffic & resource management software built just for marketing agencies & creative teams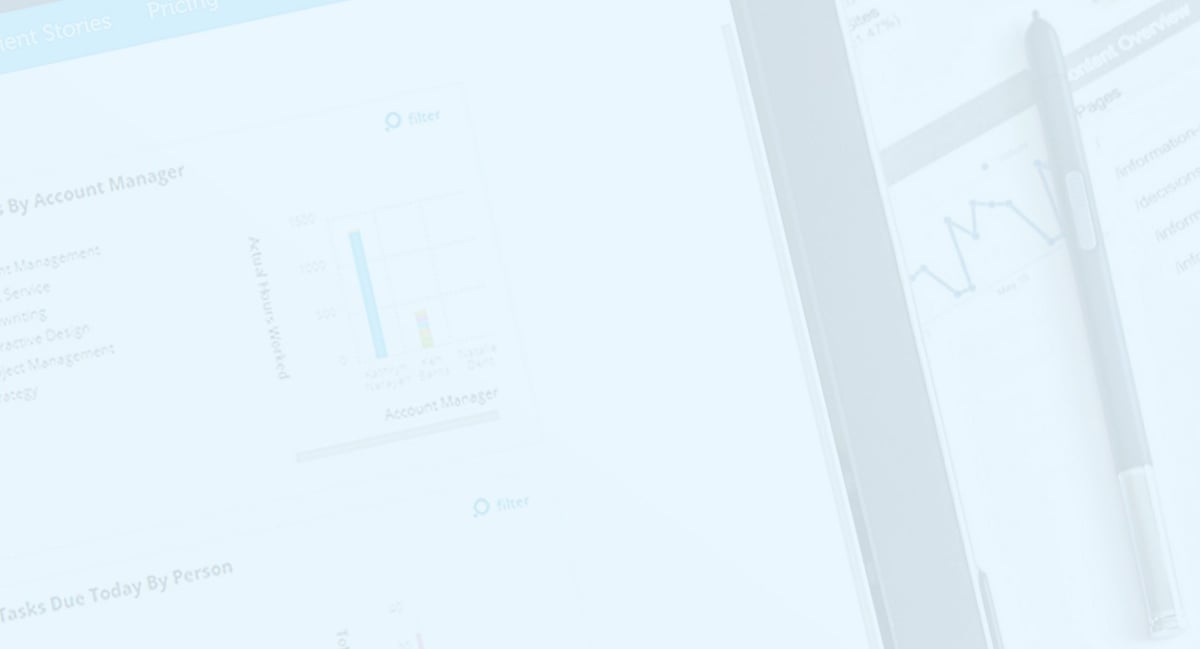 Knowing exactly what's needed today - or in the future - makes your resource planning simple and effective.
It's easy to see what's needed & just as easy to assign work in just a few clicks from the project schedule.

Get ahead of the game with our ready-to-go templates - or customize your own - that include typical resources needed for each project type.

Everything you need is at your fingertips. View workloads by week or day for the whole team, & filter by office, department, role, service, or person.

Plan proactively, not reactively. View real-life utilization, including meetings, vacations, company holidays & job commitments.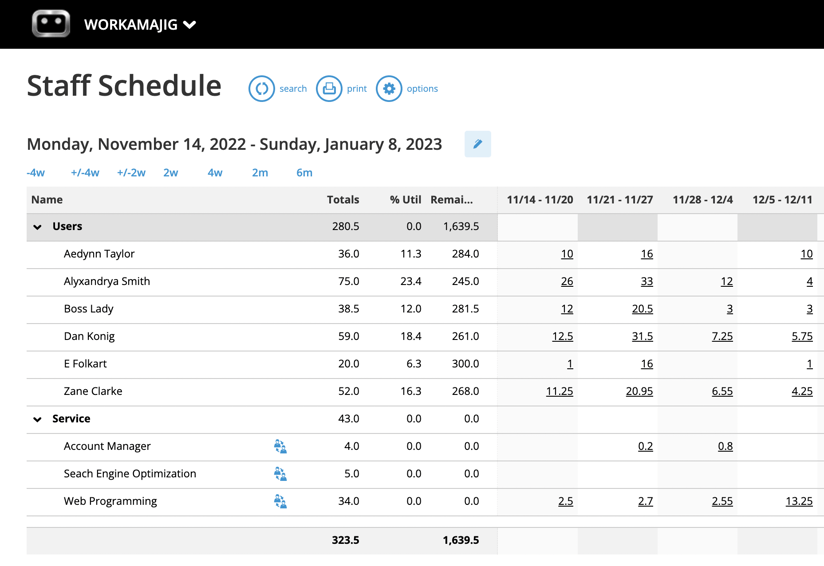 Get the updates you need, in real-time
Know exactly where you stand with updates that factor in assigned work, task updates, and schedule changes.
Get the bigger picture with less manual work. Easily view, filter, sort, & group all tasks - current, future, assigned, or unassigned
Resourcing that stays connected to related projects lets you make quick changes & get instant recalculations
Color-coded views factor in vacations, company holidays, and overbooked schedules to show you exactly where you need to focus
Keep your team happy & engaged.
See your creatives' daily schedules (& meetings) just like they do, & easily rebalance work for the week - or month.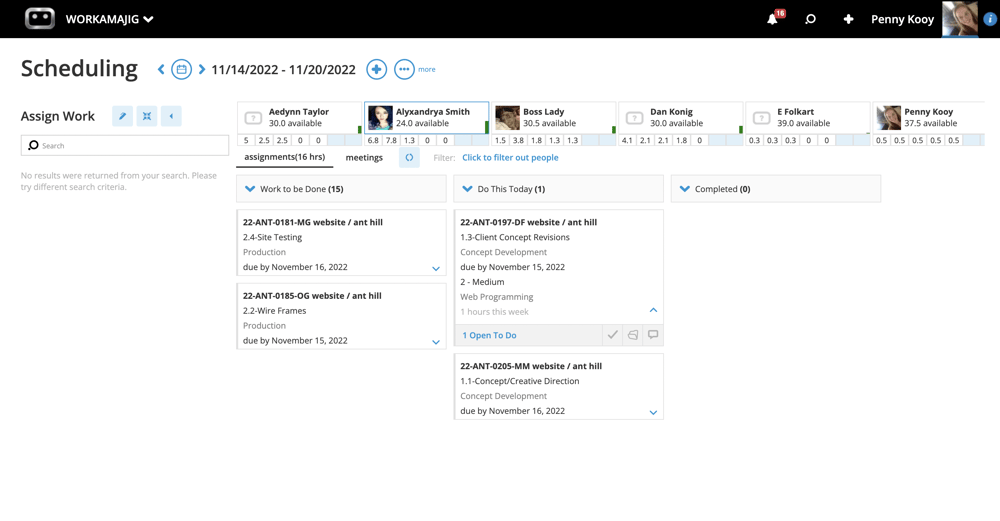 New tasks show up automatically on your creatives' daily task lists, with full context.

Managing priorities with drag & drop ensures tasks that need attention get it.

De-stress resourcing surprises. Is someone out or sick? Reassign their tasks with ease.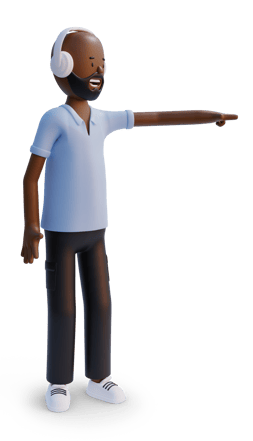 Plus even more resourcing features to make your work life smoother
Instant project schedules. Project templates give you instant schedules with exact resourcing requirements
Know true resourcing capacity. Track meeting & vacation schedules to ensure you only see actual hours available
Match freelancers to projects. Easy vendor search lets you find the right freelance resource for the job
Tired of one-size-fits-all solutions that don't actually fit?
Move your business forward with the complete software suite built just for creative teams.
What is Resource Management?
Resource management is key to the success of any business, but it's especially important for marketing and creative teams. When you're juggling multiple tasks, projects, and deadlines, you need a tool that can help you stay organized and on track.
Resource management is the process of allocating and managing resources in a way that achieves objectives. It is an important part of any business and is essential for marketing and creative teams. Marketing teams need to be able to forecast capacity, demand, and resources in order to effectively plan and allocate tasks. Meanwhile, creative teams need to be able to collaborate and manage their resources in order to produce quality work on time and within budget.
Here are a few guiding principles that adhere to any good resource management strategy:

People are Your Number One Resource
No matter what type of business you're in, your people are your number one resource. They are the ones who create the products, provide the services, and drive the company's vision forward. That's why it's so important to manage them effectively - lest a valued employee resign or grow frustrated with their role.
The first principle of resource management is to treat people as your most important asset. This means valuing their time, listening to their ideas, and providing them with the resources they need to do their jobs well.
It's also important to remember that people are not interchangeable parts. Each person has their own unique skills, experiences, and perspectives. When you lead people effectively, you make sure that everyone is working to their strengths and that the team as a whole is greater than the sum of its parts.

Team Collaboration is Key
No single person can do everything on their own, so it's important to work together as a team. This means being open to new ideas, sharing resources, and working towards a common goal.
It's also important to remember that not everyone works the same way. Some people prefer to work independently while others thrive in a team environment. The key is to find a balance that works for your team and your project.
When you're managing a team, it's also imperative you think about the future. What happens when someone leaves the team? How will the work be divided up? What happens if there are changes in the scope of the project? Resource management software can help you plan for these eventualities and make sure that your team is always able to work effectively.

Be Intentional with Your Time
One of the most important things you can do as a resource manager is to be intentional with your team's time. This means setting aside time to plan, communicate, and follow up.
It's also important to be clear about what you're working on, the amount of time you're spending on each individual task, and why it's important. When you're all focused on your work with a shared vested interest, you're more likely to achieve your goals.

Make Sure You're Putting the Right Resource on the Right Task for Them
If you manage a marketing or creative team, then you know how important it is to make sure that everyone is working on the tasks that they're best suited to do. The last thing you want is to have someone who's great at design working on a social media campaign or someone who's a whiz with numbers working on UX.
That's where resource management software comes in. Resource management software is designed to help you assign tasks to the right people, forecast capacity and demand, and make sure that everyone is working on tasks they're best at attacking.

Be Adaptable
The world of work is constantly changing, and a successful resource manager is one who can adapt to these changes. This might mean being open to new ways of working or using new tools and technologies. It could also mean being flexible in your approach to work and being willing to try new things. The most likely scenario is that at least one problem will arise during your project that you and your team will need to adjust to on the fly.
Resource management software can help you be more adaptable by giving you the ability to see what's going on in your team at any given time, who has the bandwidth, and making it easy to adjust plans accordingly.
Collaborate and Maintain a Balance
Resource management is not something that you can do on your own. It's important to involve your team in the process and to get their input on what they're working on and how they're doing it. This will help you keep a balance between the work that needs to be done and the resources that you have available.
It's also important to remember that resource management is not just about getting things done. It's about making sure that everyone on your team is happy and healthy, and that they're able to maintain a good work-life balance. Resource management software can help you with this by giving you visibility into what your team is working on, and letting you proactively know when someone is starting to become overloaded.
Celebrate Your Wins, Big and Small
Rewards and recognition are important to any team's motivation, and resource management is no different. When your team hits a milestone, celebrates a win, or just does something that goes above and beyond, make sure to give them the credit they deserve. This will help to keep them motivated and engaged, and it will also show them that you're paying attention to their work.
Resource management software can help you to do this by giving you visibility into what your team is working on, and letting you see when they're doing something great.
Implement a Resource Management Software Solution
There are a number of different resource management software solutions on the market, and choosing the right one for your team can be a challenge. However, there are a few things that you should keep in mind when you're making your decision.
First, think about what your team needs. Do you need something that's simple and easy to use, or do you need something that's more robust and feature-rich? There's no wrong answer here, it just depends on your team's needs.
Second, think about what your budget is. Resource management software can range from free to very expensive, so you'll need to decide how much of your budget you're willing to allocate towards a software solution.
Finally, think about what other tools your team is using. You'll need to make sure that the resource management software you choose can integrate or work in unison with the other apps and integrations your team utilizes.
Once you've considered these things, you'll be able to narrow down your options and choose the resource management software that's perfect for your business.

There are a lot of resource management platforms on the market but Workamajig is the best tool for managing both marketing and creative teams. It is an all-in-one human resource management tool that lets you schedule, plan, and assign work across teams, departments, and offices. Workamajig also allows you to forecast capacity, demand, and resources so that you can effectively plan and allocate tasks. Plus, Workamajig's collaboration tools allow you to easily manage your team's resources so you deliver high-quality work on time and on budget.
Why Workamajig is the Resource Management Tool for Agencies
As an agency or creative team, you are always looking for ways to be more productive and efficient. You need to be able to manage unique resources effectively in order to meet deadlines and keep clients happy. Workamajig is the perfect software for human resources management, letting you assign tasks, forecast capacity, demand, and more.

Workamajig is the leading resource management software for agencies and creative teams. It lets you manage your resources (including people, tools, and budgets) and forecast capacity demands. Plus, it gives you a centralized location to assign tasks and track progress. This makes it easy to stay on top of all of your projects - no matter how many you may be managing. When you have multiple people working on projects simultaneously, it can be difficult to keep track of who is doing what, when they are doing it, and how it all fits together. That's where resource management software comes in, and Workamajig can help.
Task Assignments
With Workamajig, you can easily assign tasks to team members and ensure that schedule conflicts are avoided. You can also add notes and attachments to tasks so that everyone has all the information they need to complete their assignments.
Resource Forecasting
Workamajig also makes it easy to forecast resource capacity. This is especially important when you are working on multiple projects at the same time. By forecasting capacity, you can ensure that you have the resources available to complete all of your projects by their deadlines. Workamajig is designed to serve as your human resources management software - helping you with demand planning and knowing when new resources may need to be brought aboard (or offloaded).
On-the-Fly Flexibility
Another great feature of Workamajig is its flexibility, allowing you to quickly adapt to any unforeseen changes that may pop up. For example, if a client requests a last-minute change to a project, you can easily reassign tasks and resources to accommodate the change - a lifesaver in the fast-moving world of agencies and creative teams.

If you are looking for a resource management tool that will help you be more productive and efficient, look no further than Workamajig. Request a free demo today and see how Workamajig can help your agency or creative team.