39 Agency Leaders Share Marketing Tips for Winning New Clients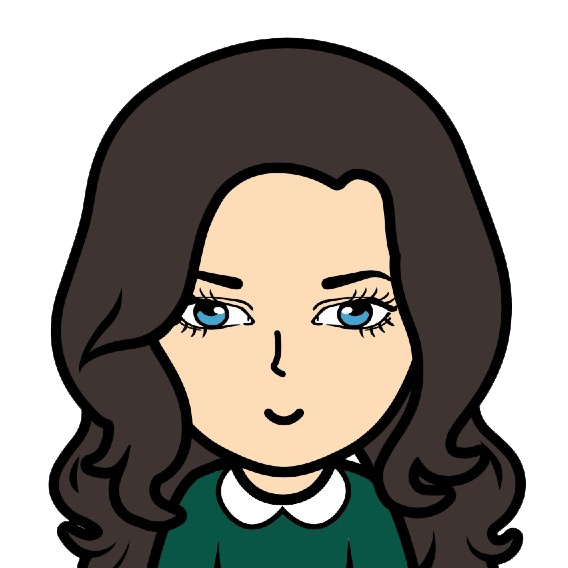 Finding new clients for your agency can be tricky. So we asked 39 agency leaders to share their best marketing tips for landing clients. We've compiled their top answers in this guide.
Keep existing clients happy. Keep winning new clients.
For all its complexities, success in the agency business can be distilled down to this simple rule.
But while keeping existing clients happy is something most agencies know well enough, winning new ones is often a challenge.
This why we asked leaders at 39 top agencies about their top marketing tips for landing new clients.
Here's the exact question we asked them:
What is your favorite tip for finding new clients?
We found some incredible insight in the answers that we received. We've distilled the best marketing tips from these answers below:
Referrals Still Rule
Referrals seldom get the love they deserve. They might not be as fashionable as inbound or as scalable as paid media, but they're still wildly effective, particularly among small businesses.
The agency leaders we interviewed agreed. A number of them ranked asking for referrals as their top marketing tactic.
As James Gardner of MedTouch points out:
00 Reactivating dormant clients works very well, too."

But you can't ask just anyone for referrals. Referrals are a transfer of trust. Your clients have to trust you before they'll recommend you to their friends.
Renee Miller of Miller Marketing agrees; client referrals are all about winning the client's confidence:
"(My) favorite tip for finding new clients is through referrals from existing clients. When a client feels confident enough to refer business, that's a great feeling."
Meghan Mietus of Miresball recommends winning this trust through exceptional service:
"One of our key approaches to attracting new clients is to go above and beyond and do great work for existing clients and ask them to share our name! Reputation and referrals have helped us thrive for 30+ years."
Alex Munsell of Anchour concurs - doing great work keeps clients happy and gets you referrals without even asking for them:
"Our most important component to finding new clients is doing great work for our existing clients. When we have ecstatic clients, it's provided new leads through word of mouth, and key references when we do have interested potential clients."
Donald Mock, founder of MOCK, the agency, has a slightly different take - you should keep clients happy far beyond the initial honeymoon period. In fact, he says that this should be your "priority #1".
"Best way to find new clients is to keep your existing/current clients happy. Too often in large agency land as soon as you close a new piece of business, it's on to the next one vs. servicing and really working hard to get to know the new one. Priority #1 in getting new clients is to make sure your current clients are happy and in a good spot and that the relationship is healthy."
But beyond providing exceptional service, is there anything else you can do to get more referrals?
Phillip Reinhardt of PBJ Marketing has a solution - incentivized referrals:
"Economics 101: incentives matter. Spread the word to anyone and everyone you know any and every time of day.

My sales side never turns "off". When "work" topics come up in conversation, I naturally let everyone know that I give commissions to anyone who brings me a new business referral.

Once people realize they can make some money simply by referring your name, you got an army of brand advocates out there working in your favor."
Lori Umberg of Matchstic recommends structuring your incentives into different tiers based on the result the referral generates.
"We do have internal incentivizing. (We offer) X reward for connecting the prospect with Sales, another reward if there is a resulting proposal, and another yet again if we win the work."
Clearly, referrals work. Try adopting these tips to get the most out of them.
Key takeaways:
Always ask for referrals. If your clients are satisfied, they'll be more than happy to give them.
Use incentivized schemes to get even more referrals.
The key to getting referrals is to keep your clients happy.

Build Relationships
Building relationships to get new clients is less a tactic and more a philosophy. It's not immediate; you can't just pay Facebook a bunch of dollars and land clients.
Rather, you have to invest hours into talking to clients, understanding their needs, and solving their problems.
Jillian Davis of Barrett SF says that this relationship building should start with your existing clients, and it should start by giving them exceptional service beyond the initial period:
"We are big believers in spending less time finding new clients and more time creating amazing relationships with current clients. Our goal is that the honeymoon period doesn't end: we treat all of our accounts like new business prospects and hope that our clients feel as loved in their third year with us as they did their third day with us.

It's an approach we are committed to, and one that's paid dividends in repeat business, introductions, and referrals."
Essentially, this underscores an approach that is less about you and more about them.
Andrew Gray of Tayloe/Gray says that you should be prepared to get involved with targeted communities and "build trust in a casual environment". Your biggest goal should be to just listen:
"You meet new people and connect with them in an informal space. Our speciality at T/G is helping our clients solve their business challenges with Branding, Design, Technology and Marketing.

The best way to learn about what potential client needs is to ask questions and listen. You are never going to have a casual conversation with a cold call, so non-profits, volunteer work and other community involvement are great ways to connect with potential clients and have a chance to learn about them. Once you build trust in a casual environment, the sales process moves much smoother."
Smaller shops can benefit from this "be helpful" approach as well, as Jason Eland of Eland Consulting points out:
"One free thing that has helped me close more clients by referrals and incoming leads (is) being a decent human being. Answer questions without always pushing a sale, going the extra mile on a client's account by fixing something simple without charging, sending a gift on a significant life event. While we need to make sales to keep an agency alive, five minutes of regular client care can bring you more ROI than any ad."
Of course, while "being helpful" helps, you shouldn't discount old school networking.
As Dave Beltramini of Shape.io's new client services division says:
"When starting an agency from scratch, the best tactic is old school networking.

If you've built a relationship of trust with your network contacts, you'll find they either have advertising problems or needs of their own--perhaps problems with their existing agencies--or they'll be able to connect you to others who do.

These are the people who need to trust an agency and that's where past networking pays off."
Here's what Andrew Schutt of Elevated Web Marketing has to say about networking and building relationships (bonus Tony Robbins wisdom):
"My biggest tip for finding new clients for my digital agency is networking. I've been going to a networking group every week now for the past 3 months and I've gotten a handful of unique opportunities from simply showing up and talking to people.

Jim Rohn, one of Tony Robbins' mentors, once said that the amount of money you make in business is in direct proportion to the number of people you talk to. So if you want to make more money, simply start talking to more people - and networking is a fantastic way to do that."
Jens Karlsson of YourMajesty underscores the importance of building relationships not just online, but also in real life.
"Build IRL relationships with people you click with. Always make sure to be relaxed around current clients and joke around a bit to make them feel comfortable. The product should always be solid but people will come back to you, and recommend you, if you're a fun group to work with."
A common mistake people make when it comes to relationships is to target potential clients directly. When you do that, you compete against hundreds of other agencies.
A better alternative, as Steve Gaither of JBChicago points out, is to build trust with the people your potential clients rely on:
"We focus on middle market clientele. Rather than reach out to all of the companies directly, we build relationships with their trusted advisors; Private Equity, Family Office, M&A consultants, attorneys and accountants. Basically all of the sharks that share fish."
Steve shares another "altruistic" tactic - become a connector and earn trust by putting people together:
"Conversely, I also build trust within verticals by putting all of the early stage companies in a room so they can help each other through common issues and best practices. I earn "karma points" along the way. Basically all fish, no sharks."
And lastly, relationships are founded on authenticity and trust. You're not going to get much mileage out of them if you're not honest - to your clients, and more importantly, to yourself.
As Donald Mock says:
"Be 100% authentic to who you are as an agency. Culture, strengths, honesty - the whole nine yards. If you try to smoke and mirror the relationship from the outset on "get the business and we'll figure it out later" will lead to that client leaving sooner than later.

Be true and authentic to who you are as an agency and as a principal in initial meetings, etc and then there are no misconceptions no misunderstandings - it's all authentic and set up for success from the onset."
Key takeaways:
Approach relationship building without expectations; make it an exercise in altruism.
Focus on building deep relationships with your existing clients before you branch out.
Don't limit yourself to online relationships; reach out to people in real life. Hanging out in-person can create the sort of meaningful interactions you can't replicate online.
Develop a Deep Understanding of Your Clients (and their Industries)
It's a simple premise: the better you understand your clients and their industries, the better you can serve them.
This basic idea is the heart of many of our agency leaders' marketing approach. They immerse themselves in the client's industry to fully understand their needs.
Start by following your target client's industry news. Show a genuine interest in the big events and stories in the industry.
As Caroline Counce of FSC Interactive points out, this helps you create much more personalized communication.
"Show genuine interest in the news of your target industries and sectors. I source multiple industry-specific publications and sites that I regularly read to have insights into emerging businesses, changing leadership or established companies facing new challenges in their market – all indicators of partnership potential.

Once a lead is identified, you can continue to research valuable information that allows you to create personalized communication that speaks to their likely needs."
Learning about your clients also helps you build better relationships. If you know what ails them, you'll be in a better position to help them as well.
Here's what David Schulhof of Red Hot Penny has to say about it:
"(The) key is to really understand who your target customer is and understand how they buy. I often talk to very busy ecommerce and marketing directors who get cold called multiple times a day...What I do is ensure I am in the same room as specific targets or profiled audiences; whether this be events, roundtables or a mutual connection dinner dates."
Allison Alachniewicz of PACIFIC has a somewhat similar approach for finding new clients - by placing its consultants at industry-specific events:
"PACIFIC looks for new clients where they already are, their vertical-specific events (in our case, travel and retail/location-based industries). We want to understand and be a part of their industry just as they are, to better serve them. We seek out opportunities to gain exposure for our consulting team in vertical-specific industry events and publications – but not the typical marketing industry events favored by many digital agencies.

By placing them on the stage at respected industry events, we are able to establish credibility in a non-salesy way, which often opens up conversations with members of our target audience who are in attendance, many of whom we may never have reached otherwise"
More than anything, this in-depth industry immersion helps you understand your target market's key pain points and align your messaging with their needs.
Lauren Milligan of Deksia has wonderful advice on this subject:
"It is really important to research your target market and identify the pain points your potential clients are looking to solve. This allows you to craft excellent messaging around your product or service, that will resonate with your prospects.

You can advertise on every single channel, every social network, and on every platform- but if your company is saying the wrong things, and your messaging doesn't align with prospects, then it will all be for nothing."
Your goal, he adds, should be to "add value":
"The messaging that you're brand employs should focus on how you will build value for your potential clients. Again, the way you build value is by knowing what they are looking for.
Lauren also shared a great example of free content Deksia offers to its target clients to add value upfront. You can check out here.
Perhaps most importantly, aligning your message to your market often helps the market find you - without any selling.
"Additionally, when your brand's messaging aligns with what prospective clients are looking for, most of the time they will find you. It really can be that simple."
Don't be afraid to show clients that you've been following them and their industry. It demonstrates that you're willing to go the extra mile. Plus, it makes anything you say more credible.
To quote Duncan Alney of Firebelly Marketing:
"Firebelly Marketing often starts our presentation calls like this: 'Here's what we know about you.' Social intelligence ('here's what we know about you') gives the business development team real insights about the prospects, customers, market, competitors, influencers -- and that's just the beginning.

When you walk into a phone call or meeting with a solid understanding of the prospective client's social performance, you can speak with great credibility about a topic that they care about"
As PBJ Marketing's Phillip Reinhardt further adds:
"Don't just take an old proposal template and tweak a few slides. Get personal, get custom. Speak to them and their business. Do some research ahead of time. Invest in them before they invest in you."
Key takeaways:
Immersing yourself in your target client's industry helps you understand their problems better.
The better you understand the client's pain points, the better you can align your messaging to their needs.
Place yourself in the same "room" (real or virtual) as your target clients. This will help you present your insight in a non-salesy manner.
Create Compelling Content
Creating content to educate and attract clients is old hat in the agency world. Yet, the number of agency leaders who advocated it as a key marketing strategy was surprising.
As Bob Killian of Killian Branding says, it is much easier to be "found" than to hunt new leads:
"Build great original content on your website. Blog posts, white papers, valuable useful insights. Over time (we've been at it for decades) you build great SEO. Being found is way more cost-effective than hunting."
The key, of course, is to create targeted content.
Here's Bernie Clark of Majux on this topic:
"The best source of inbound leads for our agency has been a solid, hyper-targeted content strategy that is backed up by good work. When I say "hyper-targeted", I am not talking about niche-chasing; more so making sure that what you are publishing is useful to the sub-audience of decision makers within your target audience."
Bernie further emphasizes the importance of relevancy over traffic:
"One mistake that many companies make is chasing traffic only. I would suggest focusing on traffic from people who can actually make the decision to hire you. We have done this with content like targeted resources, well-written services pages, and one-off topics that are both specific and useful to actual decision makers."
More than conversions, your goal should be to make yourself more familiar to your clients. Thus, when you have the opportunity for a more meaningful, conversion-focused interaction, you aren't just an unknown brand but a familiar name.
Joseph Sloan of AdviceMedia recommends combining content creation with trade shows:
"Our top-rated tactic to find new clients for our digital agency is to provide great inbound marketing materials. We have begun to invest heavily in video testimonials, case studies, and other informative pieces that help convey the quality of our agency's work. But in the medical industry, one of the best ways to generate more business is tradeshows and having brand recognition with inbound marketing before doctors see your booth goes a long way in closing new deals."
It's important to make content creation an agency-wide endeavor. As Ben Landers from Blue Corona points out, this helps you demonstrate your expertise across topics:
"One of the most impactful tactics driving our growth is blogging (as part of a fairly robust content marketing and speaking strategy). We get the whole company involved in our blogging efforts. It's a fantastic way for people to showcase their subject matter expertise while helping Blue Corona grow."
Do keep in mind that blogging is just one aspect of content creation. Depending on your size and target clients, other content formats might serve you better.
Steph Taylor of WildBloom, for instance, creates podcasts to win client trust:
"Hosting an online marketing podcast. I give away so much value for free on my podcast, which helps to build a connection with the listeners. Since launching the podcast, I've noticed that prospects no longer ask for case studies - they simply trust that we're the experts."
Perhaps most importantly, you have to develop a culture of writing and content creation across your agency.
As Traction's Adam Kleinberg points out, this is the key to winning clients and building relationships:
"I write. Not just on my blog, but in industry publications that clients read like Ad Age and Adweek. I try to tackle issues that clients are facing and then monitor who is sharing my articles on social media. If I see a CMO post something, I send them a personal note with a connection request on LinkedIn. Voila. Now, we have a relationship."
Key takeaways:
Instead of chasing traffic, create hyper-targeted content that addresses decision makers.
Get your entire agency involved in content creation. Your goal should be to demonstrate expertise.
Use content as a way to introduce your agency to prospective clients. Follow-up with a high-value interaction to leverage this familiarity into deals.
Leverage Strategic Partnerships
You don't have to do it all from scratch. By building - and leveraging - strategic partnerships, you can take advantage of the inroads others have already made into a client's business. A mutually beneficial partnership can help everyone involved - you, your partners, and your clients.
Julien Brandt of Organik SEO has an interesting take on this topic:
"I'm all about creating strategic partnerships! I feel like there is plenty of business out there for everyone and many agencies and service providers serve the same vertical in a different capacity.

Find agencies and strategic partners that work with, and provide value to your clients and prospects. Then take the time to build relationships with them and learn how you each benefit the client within that vertical so you can refer business to each other.

As an example, if you do PR for startups you could connect with startup investors, video producers that help create Kickstarter videos and web designers that work with startups etc."
A collaborative partnership, especially with a partner that has considerable trust and reach in your target market, can make client acquisition much easier.
As Tammy Duggan-Herd of Campaign Creators says:
"My top rated tactic for finding new clients is leveraging existing partnerships, for us in particular - this has been with HubSpot. Through collaboration, we generate mutual brand awareness by working with them on their content and featuring them as co-hosts for webinars, as speakers at our events, and experts in our online communities.

Furthermore, our most qualified leads - those who actually turn into retainer clients - typically find us via the HubSpot Partner Directory"
If you target the right partners (especially in non-competing industries), you can strike up partnerships even with cold outreach, as SEOPlus' Derek Cosgrove points out:
"Build partnerships. We get a lot of referrals from web designers and marketers with complementary skills. So we network and reach out cold to agencies that don't compete with us but who already have relationships with our ideal clients."
Key takeaways:
Partner-up with businesses in non-competing industries who are already working with your target market.
Leverage relationships with trusted authorities in your industry. Collaborate with them to get access to their market.
Don't Forget About SEO and Industry Directories
SEO doesn't always get the attention it deserves when it comes to getting clients. It's too hard and too slow for most agencies.
But if you persist with it, it is one of the most powerful - and cheap - tactics you can use to land new clients.
Kari DePhillips of Content Factory attests to the power of SEO:
"My website ranks #1 in SERPs for web content writers, press release distribution, cost of social media marketing and hundreds of other targeted keywords.

The website generates over $1m per year in organic traffic. As a result, we average 2-5 leads per day – I've never had a sales team, and I haven't actively pitched new business since 2013."
When doing SEO, borrow the strategies you learned above about content creation. Instead of simply chasing traffic, focus on keywords that answer key problems your target market faces.
Here's Tim Brown of HookAgency on this subject:
"Our most effective strategy is content marketing and the organic rankings that consistent content marketing and SEO drives. Because we are #1 for a *highly searched term* when people Google it, it leads to a consistent flow of new business.

I strongly suggest agencies (and other businesses) to find questions they can answer in-depth that their ideal clients are asking, and then creating remarkable content to service those needs."
While we're on the subject of SEO, we also need to discuss the importance of agency directories like Clutch. These directories aren't just great for driving targeted leads to your site, they can also help you rank better.
As Les Kollegian of Jacob Tyler says:
"The most effective way we find clients is by helping clients find us. We have asked our bigger clients to provide reviews of our services on clutch.co. We are in the top three agencies reviewed in San Diego which has given us credibility to prospects who have not heard of our firm. It has also given us a higher ranking within SEO and qualified leads on a monthly basis"
Directories aren't for everyone, of course. Smaller firms won't benefit much from them. You also need strong relationships with your clients so you can get good reviews (it all comes down to relationships, doesn't it?).
As David Gaz of Small Projects Bureau explains:
"If you are an agency, with a substantial amount of work to show and experience, I would recommend looking to industry directories like Clutch, Extract and GoodFirms. If your work is good and you have clients willing to give you good reviews, these places can send a lot of traffic your way.
The key is to build a relationship with the people who run the directories and develop a compelling profile. It's a symbiotic relationship because they need you as much as you need them. The reviews that your clients post and the quality of your work are what drive traffic to their site, which in turn collectively drives leads to you."
Keep this in mind if you choose to get listed in directories.
Key takeaways:
SEO is a long-term investment but it can drive targeted traffic. Focus on answering questions decision makers actually ask instead of worrying about traffic.
Industry directories can drive a lot of targeted leads. However, you need to maintain an attractive profile and get quality reviews for this tactic to be effective.
Attend Conferences and Win Awards
Attending conferences and winning awards usually doesn't rank particularly high on the list of agency marketing tactics. Opportunities for the former are often too limited. The latter is mostly out of your control.
Yet, a number of leaders we spoke to listed these as their top marketing tactics for landing new clients.
Here's what Brian Carter of Brian Carter Group has to say about the effectiveness of conferences:
"At least 60% of our agency clients come from conferences and keynote speaking- hires by either audience members or meeting organizers, or others from audience word-of-mouth recommendations. Thought-leadership content (blogging, article writing and roundup posts) helps me get more keynotes and drives new agency clients. To boost both the speaking and content, (we use) social media posts and ads that precisely target and extend reach."
Think of conferences as a shortcut to establishing thought leadership. They don't always directly lead to new clients. But the influence you gain from this leadership position can turn into clients in the future.
Erin McCoy of Killer Visual Strategies says that speaking at conferences often leads to opportunities to talk to clients:
"At Killer Infographics, we've focused on building thought leadership in our field, visual communication. A big part of that effort has been seeking out opportunities for our CEO and owner,

Amy Balliett, to appear and speak at conferences. She's spoken at more than 175 conferences to date, including SXSW, where we also had a booth, and these opportunities to explain the value of the work that we do have yielded countless chances to speak with prospective clients face-to-face."
Closely tied to leadership is awards. A prestigious award establishes you as the de-facto leader in your field. Combine them with conferences for a quick boost up the leadership ladder which is crucial for attracting big clients.
As John Lincoln of Ignite Visibility notes:
"When you submit yourself for awards and people notice it helps you attract the larger clients. Really it all comes down to doing great work. No agency will survive if they don't do great work for their clients and then promoted. Getting Awards it's just one way to be recognized for that great work and to attract even more clients."
Besides establishing yourself as a leader, winning awards also has the benefit of positioning your agency as the "best" in a field.
As David Gaz points out, this opens up opportunities to charge higher rates.
"Communication Arts, The Webby Awards and AdAge...These are the absolute best way to get new clients because unlike advertising, you cannot pay for awards and your potential clients know this.

Additionally, when you are at the pinnacle of your profession (obviously) you can charge significantly more for your work. They re not just hiring a competent agency, they are hiring the best, and the clients know this at the outset and are willing to pay for it."
Consider this a dual win - you get more clients, and you get to charge better rates, regardless of your size.
Key takeaways:
Speak at conferences to establish yourself as a thought leader before your target market.
Winning awards not only helps you establish a leadership position (and attract clients), it also helps you charge higher rates. You're not just any other agency; you're an "award-winning" one.
Products, PPC, and Other Tactics
Besides the above, there are several other marketing tactics that you can use to land more clients.
Kevin Simonson of Metric Digital, for example, advocates the efficacy of free marketing audits:
"Our agency's top client acquisition strategy is to offer a free marketing audit. There's no commitment from the prospective client, and they get great advice. Plus we always learn a ton about digital marketing and how brands work.

Often, when we do the audits, clients not only use and love the preliminary work, they often hire us to do more work for them down the road. It's all about curiosity, which is one of our cherished values as a company. We conduct audits to put our curiosity to work for potential clients to give them a window into what working together long term might look and feel like.

In short, we treat them like a client before they become one."
We evaluated the practice of offering free audits in an earlier post on increasing agency profitability.
Audits are one way to get your foot in the door. But there's another more tangential approach - creating products.
Products can give your agency alternative, non-salesy touch points to communicate with your target audience. As Emil Jimenez of Passion Communications says:
"We are shifting some of our focus from services to products. For example, we created PASSION1 as an extension and using it as an ad platform for the local market. This gives us another angle to speak to customers about and offer them something unique.

We've also just signed a deal to sell ad space on airline tickets and boarding passes. This unique medium gives us yet another product offering to pitch to potential clients and open the doors to more vertical revenue channels"
Creating products isn't in everybody's wheelhouse, of course. Smaller agencies will often benefit more from more targeted tactics such as paid social ads.
Here's David Gaz on this topic:
"PPC is the great equalizer. Social media posting and SEO require massive amounts of work to be effective but all PPC requires is money. So if you have a thriving agency, practice what you preach and invest all the smarts that you sell to your clients in your own agency.

The key here is remarketing. Hiring an agency usually costs a lot of money so it is absolutely NOT an impulse buy. Because of that, it is important to stay top of mind with your potential new client while they are exploring their options. With remarketing you're assured that your ads are being."
He also shares a great tip for running a social advertising campaign:
"Bid low for the ads, and bid high for the remarketing. Once they click on the remarketing ads they are almost certainly a client."
Of course, for your social ads to be effective, they have to lead to a compelling website. Gaz says that agencies should "always be improving their websites", and to make sure that "every bit of copy, every blog post, every image is designed to convert."
He also recommends removing social media icons from agency pages because once someone clicks them, "you've lost them to the black hole of Facebook."
But what if you're a small agency or even a freelancer? Are there any innovative marketing tactics you can use to get found?
Viv Conway from Ace The Gram shares an interesting growth hack for attracting social media marketing clients:
"We visit the supermarket and buy products from brands that have a weak social media presence. Then we take epic pictures of the products, and email the marketing manager of the company explaining that the images are for them to use as they please. By mentioning our services in the emails sent, it converted about 30% of emails sent into paying clients."
David Gaz has interesting advice for freelancers:
"Look for sales funnels NOT clients. What I mean by this is look for channels that can send many clients your way. The importance of the funnel is to drive people to the place where the conversion takes place."
Smaller agencies can feel compelled to take on any client who comes their way. PBJ's Phillip Reinhardt advises against this. By doing so, you can "spread yourself too thin", take on a project with "unrealistic expectations", or end up doing work "that you don't enjoy".
Instead, he says:
"It's ok -sometimes a lifesaver- to say no! You should choose your clients just as much as they choose you. Be pragmatic about the projects you take on."
What about prospecting? Is there some magic mantra for that as well?
Reinhardt recommends consistency and building momentum. He says:
"Never lose your momentum! Expect to lose 9 out of 10 of every pitch, but you just need 1 win to make it all worth it. With every loss, you should be learning from each. Don't just lose and then churn out the same pitch next time you get an RFP.

If you do lose an RFP, do not hesitate to ask them why? Tell them you're constantly seeking to improve yourself and welcome any constructive feedback they are willing to offer. Ask! What ya got to lose?"
Derek Cosgrove of SEOPlus also testifies to the importance of consistency.
"Each Account Manager builds a database of prospects who they reach out to regularly. If you are constantly reaching out to cold prospects, you won't get anywhere. Our approach is to build a roster of contacts who are our ideal fit and have regular touch points until they buy."
The last thing we learned was about something that doesn't come up often in agency marketing roundups: introspection and retrospection.
Drew Trombley of Fueled underscores the importance of looking back and gathering insight from past projects. He said:
"With every service-based business, there is a continued need to identify new leads and convert them into paying clients. The best tool a digital agency has to land its next big client is to have a complete understanding of its past client engagements -- positive and negative learnings.

The value a team has brought to one client will allow the business to attract similar, often competitive, clients by leveraging its industry and vertical expertise. The learning curve to understand how to operate in a new industry is a major point of friction when a client is looking to onboard a new digital agency, and this strategy puts a digital agency one step closer to landing its next big client."
Essentially, the better you understand what you got right (and didn't) in your past projects, the better you'll be able to serve future clients.
Key takeaways:
Smaller agencies and freelancers should focus on developing robust sales funnels.
Innovative tactics such as showing potential clients proof of work can make for better-converting pitches.
Free stuff - such as a marketing audit - can help you get a foot in the door. Developing and offering a product is another way to get noticed.
Prospecting should be momentum based. Focus on activity metrics; getting your message out there on a consistent basis is often more important than the message itself.
The key to landing great future clients is to understand how you attracted and served your best clients in the past.
Paid ads coupled with remarketing can accelerate your results.
There's a lot to learn from these 39 agency leaders. From running a social advertising campaign to building strategic partnerships, this guide will give you a lot of ideas to market your business.
Great marketing also requires great project management, of course. Take out Workamajig for a spin to see how it can transform your agency's operations.
About The Author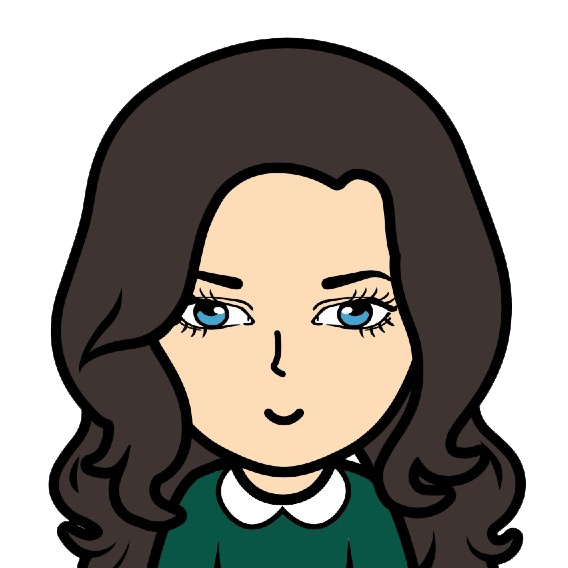 Sylvia joined the Workamajig marketing team in '17 & with her background in graphic design & business, she's an awesome addition. At just under 5 feet, Sylvia is a living testament to the adage that good things come in small packages. You can reach her by sending an email to sylviam@workamajig.com.