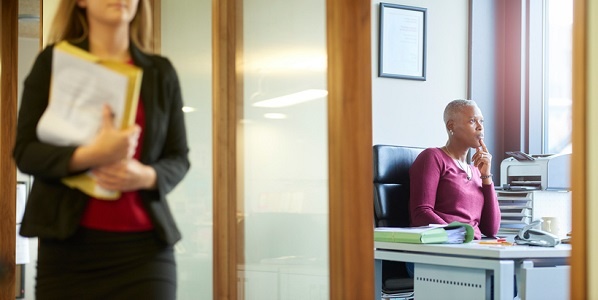 Creatives clearly have required competencies. A copywriter must be able to write, while a graphic designer should know how to design.
But what about a marketing manager? That certain someone who is called on to do so much for so many.
A marketing manager must have multiple competencies, because he or she has varied responsibilities, such as managing projects, budgets, and people.
So, where and how would you begin listing the skills that he or she needs? Right here, right now. Here are eight project management competencies that marketing managers must have to wow their bosses.
1. Creativity
This should be a natural assumption, but you shouldn't assume that a marketing manager can think big. Not everyone can envision a successful project based on the company's needs. Bosses want marketing managers who can paint pictures of completed projects that their people are eager to complete and that stakeholders are excited to have finished.
---
---
2. Communication
Gaining support for ideas is crucial. Marketing managers wow their bosses when they convince them that their project is the right one for their team and the company. Effective communication enables them to solicit suggestions that will make the project better. Their team will also execute more efficiently, because expectations are clear.
3. Tech savvy
Marketing managers must be able to leverage technology to increase efficiency. Experience with creative project management software and familiarity with the latest project management tools will help them keep projects on time and within budget.
4. Negotiation skills
Every project probably would go smoothly if it had the optimal resources. But the reality is that marketing managers must do the best with what they have available. So, bosses appreciate marketing managers who know how and when to negotiate. If adding a team member or bending on the scope will truly take a particular project from good to great, then a marketing manager should know how to plead that case while passing on lesser battles.
5. Leadership
Similarly, marketing managers should get the most from their team. Bosses want them to inspire and lead. They should motivate each employee in terms relevant to them while pulling the whole team together in pursuit of shared goals. Leading by example is also important because team members will emulate the behaviors that their managers demonstrate. They shouldn't arrive late for meetings if they want their team to be on time, for example.
6. Ability to work for a team
Marketing managers lead teams, but they are also part of a larger team. They should be able to make sense of the process, seeing how their contributions, as well as those of their team, affect the organization as a whole. Bosses want marketing managers who contribute to the company's overall success through effective project management.
7. Analytical skills
Data drives decisions. Successful marketing managers understand the data that are available to them, knowing what it indicates about the preferences and behaviors of their targeted audience, for example. They use that knowledge to spot trends, create campaigns, and measure outcomes.
8. Financial management
Managing a budget is vital in managing a project. Spending more money than is budgeted can diminish a project's return. Even if the amount is right, it must also be spent in the right areas; otherwise, the project's effectiveness could be compromised. Bosses want marketing managers who maximize the return on investment by spending the right amounts in the right areas.
Project management is a complex process that involves many different skills. These are just eight project management competencies that marketing managers must have to wow their bosses.
Do you have any project management competencies that you would add to this list? Tell us.