What Should Your Agency's New Year Schedule Look Like?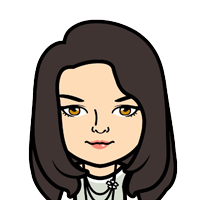 Start the new year on the right foot by scheduling a better calendar for your agency - learn how in our latest post.
The end of the year is a time for friends, family, and festivities.
For agency folks, however, it's the busiest period of the year. Between the holiday season rush and the need to kick off the next year on the right foot, you have your work cut out for you.
As we march into the final few weeks of the year, it's a good idea to dig through your calendar once again.
What should you wrap up in the weeks leading up to New Year's Eve? What should your foundation for the next year look like? How should you reward your employees and thank your clients?
I'll share some ideas for managing your calendar for the New Year in this guide. You'll learn:
Why gathering your data early matters
How to spot potential opportunities
How to show gratitude to your employees and clients


1. First priority: holiday marketing
Most of your clients will see their biggest sales in the weeks leading up to Christmas. This is particularly true for B2C clients, but it's becoming increasingly common for B2Bs to offer holiday season deals as well.
Your first priority, thus, should be holiday marketing. This is all-hands-on-deck time. Every spare resource should be devoted to delivering results. You can undo a great deal of marketing sins in the final quarter of the year.
Having said that, not every client is the same. Some sectors are muted during this period. Some clients might also not be too thrilled with your performance over the past year.
In the final quarter, it's not a bad idea to plan for the year ahead. From your list of clients, identify those who:
Have recently expressed dissatisfaction with your services (

NPS scores

are useful here)
Are in a high-demand sector (particularly anything that's giftable)
Have seen less than stellar results in the last few quarters
Are working in sectors where you have strong competitors ready to poach your clients


While your goal should be to deliver value to all your clients, you also need to think about your retention strategy for the year ahead. Clients who have a strong likelihood of leaving should be a top priority.
Before the holiday break: Show gratitude
The holiday season means one thing: gifts!
Your employees expect (and deserve) a token of gratitude. This can be something as cheap as a "thank you" note, or as expensive as a new iPad.


I find that agencies frequently put holiday gifting on the backburner until the last minute. Eventually, they end up buying something generic which does little for productivity or morale.
Remember: the monetary value of the gift is important, but the effort and thought put into it is even more important. Your employees will get plenty of gifts from their friends and family; what they want to know is that you appreciate them.
I suggest appointing an ad-hoc "Chief Gifting Officer" early in the holiday season. Make this person responsible for:
Figuring out what kind of gifts a majority of employees and teams would appreciate
Finding suppliers who can deliver these gifts
Packaging and personalizing (crucial!) each gift


It's important that every gift has approximately the same monetary value. Nothing will dull morale more than knowing that one person received $20 chocolates while another received an iPad.
A good place to look for inspiration is our list of holiday gift ideas.
For your clients, gifting is purely a gesture of thanks and has little impact on morale. Thus, you have a much freer hand in choosing the right gift. For your top clients, it's worth splurging on something personalized to show that you truly care about the relationship. This works particularly well if you can get something custom-made for the key stakeholders - cigar boxes, personalized golf clubs, etc.
Prep for the new year: A list of clients to target
Few clients, if any, will switch agencies during the holiday season. Most will wait out until the new year to evaluate existing relationships and seek out new partnerships, if necessary.
But that doesn't mean your efforts to woo them over have to wait until the next year as well.
Winning new clients is a long process, but much of it starts from spotting opportunities early. If you have prospects who are unhappy with their current partners, now is the time to reach out and get on their radar.
Who should be on your target list?
Anyone who has:
Reached out to you in the past, but the relationship fizzled out
Has interacted with your brand on the website or any social channels
Has publicly underperformed their industry peers on the marketing front
A big new launch coming up
A major change in leadership
Undergone or is undergoing a merger or acquisition
Publicly committed to a new tech their current agency partner doesn't have sufficient expertise in
Essentially, you're looking for any agency that's either familiar with your work, or is amenable to change.
For instance, you can follow your target clients on LinkedIn and spot new hires, especially in senior leadership positions.


When that happens, the new leadership often reviews existing partnerships - an opportunity for you to warm up the prospect.
New launches, pivots, acquisitions - much of this is typically set in motion for the new year. If you can place yourself in a favorable position before that, you will have a much better shot at closing the deal.
Get more value from existing clients
The chaotic, heady rush of the holiday season is the perfect time to expand your relationships with existing clients. You'll likely be working much more closely during this period. Any work that you do will have a heightened impact because of the sheer volume and demand during the holiday season.
If your goal is to get more business from current clients, the end of the year is the perfect time to start.
A good strategy to "land and expand" your client base would be to:
Understand what they truly want as a) businesses, and b) individuals. In particular, gauge their ideas and vision for the upcoming years
Find new creative projects that can help them achieve their vision
Identify gaps in a client's marketing, such as a muted social media presence vis-a-vis a robust traditional media budget
The new year is a time for reflection and resolutions. If the client wants to change the company's marketing direction, launch new products, hire new people, they will start in the holiday season.
If you can find out what they want, you can also help them achieve it - and grow your own business in the process.
We make Workamajig, the all-in-one project management suite built for creative teams
Everything in one place
Project Management
Resourcing & Scheduling


Custom Dashboards
Business Insights
Task Management & Time Tracking
Homework: Gather your data
Far too many agencies stumble into the new year without really knowing how they fared in the year before. Their data is all over the place and they have little visibility into their operations.
As a result, instead of grasping the massive opportunities available in a new year, agencies struggle to get their bearings.
Before you step into the new year, you should have clear-cut data on the following:
Financial health metrics, such as agency gross income (AGI), cash reserves, pending invoices, monthly cash flow, etc.
Client-level metrics, such as profit-per-client, client retention rate, net promoter score, etc.
Project-level metrics, such as lead time per project, profit-per-project, average schedule and cost variance, etc.
Creative-level metrics, such as realized rate, utilization rate, attrition rate, employee happiness, etc.
Sales-level metrics, such as sales cycle length, current pipeline, average onboarding time


Tools like Workamajig make these numbers easy to track. For instance, you can use the Workamajig reports tool to quickly find your most profitable projects and clients - all in a few clicks.
Before the new year: Update your content
There's no better way to tell everyone - current and future clients - that you're ready for the new year than a spruced-up website, fresh new content, and updated marketing collateral.
Starting a new year with new content is akin to a fresh coat of paint. It might not change the underlying foundation, but it certainly improves morale and sentiment.
While the list of content you can improve and update is endless, your top priority should be your client-facing content. This includes, but isn't limited to:
Website, especially high traffic landing pages
Online forms - ensure that they're only asking for relevant information
Whitepapers and eBooks, especially anything in the decision stage of the content funnel
Popular blog posts - ensure that they have relevant and updated content
Popular social media assets, especially evergreen content such as infographics


While a complete rebrand every year isn't feasible, you can get a lot of mileage out of simply updating your content and brand assets. It's an easy way to tell clients as well as your employees that you're ready to start off the new year on the right foot.
Over to You
A new year means new opportunities. But the preparation to tap into these opportunities starts much earlier. Through engaging with potential clients early, refreshing your content, and analyzing your data, you can place yourself in a favorable position for the next year - and beyond.
One way to start the new year right is to switch to better agency management software. Tools like Workamajig give you unprecedented insight into your agency. From sales teams to projects and profits, Workamajig gives you access to all key agency data from a single dashboard.
See for yourself - tap the button below for a free demo!
About The Author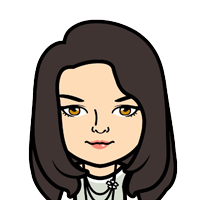 Esther, Workamajig's current Marketing Manager, joined the team back in '14. She's a Jersey girl at heart with plenty of NY grit from her time across the river. Like most credentialed marketing gals, she's always got a good cup of coffee and would love to hear from you at estherc@workamajig.com.