4 Ways Your Agency Benefits from White Label SEO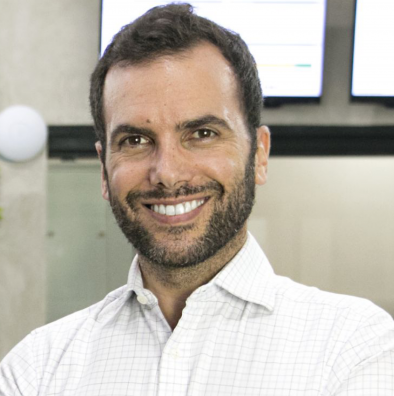 This is a guest post from Itamar Gero. Itamar talks about how agencies can utilize white label services to expand their operations without increasing overheads.
As an SEO agency, your first responsibility is to take care of your clients. But, how are you going to do that if your hands are tied to fulfillment?
You need to accept that there are certain limitations in your work, and these limitations come in the form of time and resources. The moment you let these limitations trap your agency, you're holding back on the most important aspect of your digital marketing business – growth.
How do you manage fulfillment, look after your existing clients, and get more clients to your agency?
This is when white label SEO works.
What Does White Label SEO Mean?
You may be one of those who haven't heard of what white label SEO service is, so I'll explain this quickly:
White label SEO is a combination of two key models – white labeling and SEO services.
White label means buying a specific product from a provider and branding that as your own service. It's different from outsourcing services in a sense that you don't tell clients upfront that you're working with a provider to get things done. Everything you do will be packaged under your agency's brand to give clients the impression that you're behind the fulfillment.
Here's one example: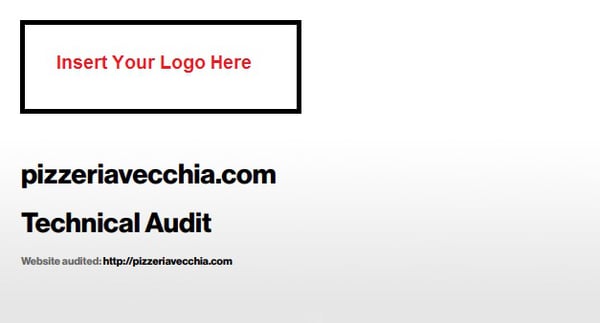 When a client asks for an SEO report, your white label provider will provide you with an audit and other supplementary documents that you can send to a client.
These documents will have your own logo and agency name to show that you're the one working on your client's campaigns.
By combining white label and SEO services, you're providing clients with a turnkey solution to improve their website's visibility and get them to top positions on search results — without actually doing the heavy lifting on your own.
How Does This Service Work to Your Advantage?
Different factors make white label SEO an attractive option for many agencies, especially for those who are just starting their SEO business.
Let's dive deeper into these factors:
1. New Source of Revenue
Before startup agencies transition into a full-suite digital marketing agency, most of them offer only one primary service to clients. Your expertise may lie in graphics and website design that you can start offering to clients. You may even be more knowledgeable in social media and start out by managing your client's social media sites.
But if you want to grow your revenue, you have to open your agency to other opportunities. Web design, for instance, is often a one-off project that won't bring you recurring revenue. What happens if you don't have web design clients for a long period?
There will always be an opportunity to upsell or cross-sell a solution to your clients. Think of it this way— if you've just launched a new website for a client, you can offer them SEO to optimize their site.
With a white label program, you can use SEO services to complement existing solutions and provide another source of revenue for your agency. This not only helps boost your SEO business, but also delivers more value to your clients and gives them another reason to get your services.
2. Solutions That Shape Your Expertise
Remember that clients are looking for agencies that can provide the solutions they need. If you lack the expertise, you'll likely lose prospects to the competition.
Agency owners often come from different backgrounds in digital marketing; some are barely knowledgeable with the technical aspects and are only focused on selling services.
That's just one aspect of the dilemma, though. Learning technical knowledge takes time. Between juggling deliverables and talking to clients, do you have any time to spare for shaping your expertise and learning the tricks of the trade?
Probably not.
This is where white label SEO becomes a viable option. When you work with a provider, all the campaigns for your clients will fall into the hands of experts. This will help your agency be more exposed to digital marketing strategies that would otherwise be unavailable if you're handling projects on your own.
3. Focus on Your Agency's Scalability
You can't deny the challenges that come with running an SEO agency. Most of the time, these challenges become the reasons that agencies find it hard to scale. After all, how can you get to that 7-digit revenue status and scale operations if you're still worried about the SEO report your client needs the following morning?
Running an SEO agency is just like any business. Part of this is transitioning from being hands-on when it comes to agency work. If you're looking to scale, you need to keep your eyes on the bigger picture and align your strategies to your goals as an SEO agency.
White label SEO services divert your focus from the nitty-gritty of handling SEO campaigns, so you have more time to grow your agency in other aspects. Instead of giving all your attention to a client that can only drive a quarter of your monthly revenue, you can direct your efforts to getting more prospects for your SEO business.
4. Cost-effective for Agency Growth
It's important to equip your agency with the right people, resources, and tools to get your agency off the ground. While you can start building from scratch, this will take time—lots of it. Not to mention, a good amount of investment for operational costs.
Think about how much you're likely to spend if you try to develop your own tools, hire an in-house team, and build your resource pool. You need to balance that with the revenue you're making from clients and the amount of work you're handling.
If you want to scale and save at the same time, one of your best bets is to take the white label route. This eliminates the worries that come with developing new strategies and training your in-house team. This allows you to allocate your budget to your marketing efforts and other aspects of your agency that need improvements.
It All Boils Down to One Thing – Your Agency's Success
At the end of the day, it's about laser focusing your efforts on simulating the care with your clients and planning strategies that will deliver the most impact to your SEO agency.
Remember that the difference between a good and a powerhouse agency is their ability to know when to delegate work and prioritize what's best for their business and their clients.
Would you rather be the good agency or the powerhouse? If you're serious about growth, the answer should be clear.
About The Author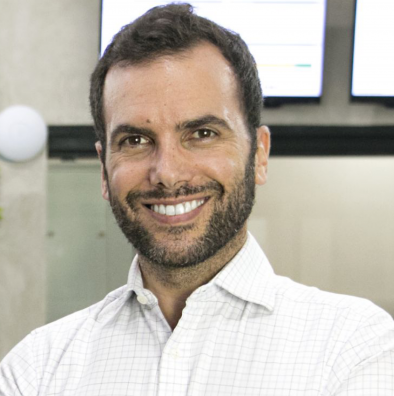 Itamar Gero is the founder and CEO of SEOReseller.com, a white label SEO agency and digital marketing solutions provider that empowers agencies—and their local business clientele—all over the world. When he isn't working, he's traveling the world, meditating, or dreaming (in code).