20 Marketing Tools You Should Add to Your Arsenal in 2022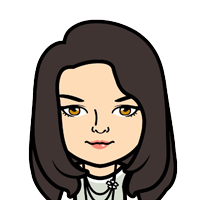 Our pick of the latest marketing tools you need to excel in 2022.
Marketing has changed drastically over the last couple of years. Collaboration has moved largely from conference rooms to Zoom meetings. There's an explosion of startups automating marketing grunt work with AI/ML. Design and content have been commoditized more than ever before.
If you want to win in 2022, you need to have better marketing tools.
It's a good practice to begin each year with an audit of your current marketing stack. Are there any tools that you're barely using yet paying for each month? Do your employees complain about some of their tools being outdated or slow? Is your competition beating you with faster, better tools?
In this post, I'll cover some of the latest and greatest tools in the marketing world and why you need to add them to your toolkit.
Our list includes:
Seven new content creation tools that will help you create content at scale
Seven marketing automation tools to improve productivity
Six tools to research your audience and optimize content
Content Creation
As a modern marketer, you have to create an astonishing amount of content. Between Instagram stories, Twitter tweets, and Facebook posts, you can easily end up creating hundreds of content pieces every week for a single client.
While you can certainly create all of this manually in-house, it's not really the best use of your creatives' time. You want them working on CLIO winning campaigns, not churning out dozens of Instagram stories a day.
A key goal for 2022 should be to minimize creative input for such content types. Focus on efficiency and volume over sheer originality. This is particularly true for ephemeral content that might stay online only for a short term (such as Instagram stories).
An edge case where you might want to rely heavily on AI-powered automation is creating ad variations and meta descriptions. Tasks like these are usually outsourced to contractors, but a host of marketing tools are making it easy to do at scale. Try to incorporate these tools into your workflow moving forward.
Some tools that you should consider are:
Canva: Canva has quickly become the go-to tool for creating social media graphics. This tool abstracts the entire creative process and gives you ready-to-use templates and graphics to churn out dozens of social media posts in hours. Perfect for situations where you might not have access to a designer and have to create content yourself.
Visme: Visme is an alternative to Canva with a stronger focus on creating infographics, presentations, and work-related documents. It's particularly useful for creating sales collateral such as PDFs and guides.
Lumen5: Use Lumen5 to quickly create video content for use on social media or blogs. It offers handy templates anyone can use to create videos without any prior editing knowledge. While this isn't content you can share on your YouTube channel, it can add visual interest to blog posts or act as an alternative to static images on your social channels.
HyperWrite: This writing assistant tool uses machine learning to suggest content ideas. Think of it as a supercharged autocomplete. While it can't replace a skilled writer, it can make it much easier to churn out quality content faster.
Jarvis: Jarvis is another AI-powered writing assistant that's particularly useful for ideating content. Use it to create headline variations, ad copy, and meta descriptions.
Biteable: Video is an integral part of any social media strategy today. Making videos, however, requires substantial technical expertise, making it difficult to scale. Biteable abstracts the entire video editing process and helps you create social media videos from templates. Perfect for quickly churning out videos for TikTok or Instagram stories.
Interacty.me: Interactive content boosts engagement and conversion rates. Yet, it is scarcely used because it's just too difficult to create at scale. Interacty solves this problem by giving you a suite of ready-to-use tools and templates for creating interactive content. Use it to create quizzes, games, and slideshows that will help you engage your audience and turn more users into leads.
Marketing Automation
As a software category, marketing automation has grown at a tremendous rate over the last few years. Adoption has increased rapidly with more than half of B2B companies either using it currently or planning to use it in the near future.
While most agency marketers already use some form of marketing automation, far too many of us still stick to duct-taped solutions to get things done. In 2022, your goal should be to not only automate, but also to integrate all these duct-taped tools into a single, cohesive whole.
Some marketing automation tools to consider are:
MobileMonkey: This mobile-focused marketing automation tool is built from the ground up to help agencies automate messaging across their client portfolio. Use it to capture and engage leads, deliver notifications, and share reports automatically with your clients.
HubSpot: HubSpot remains the gold standard for content-focused automation campaigns. Its suite of content and lead management tools helps you create content, capture leads, and turn them into sales from a single dashboard. If you're still using WordPress and a bunch of tools to manage your blog in 2022, it might be time to switch over to something like HubSpot.
Marketo: Adobe's Marketo is one of the most powerful automation tools around and is particularly useful for running large scale personalization campaigns. Agencies love it because of its close integration with other Adobe tools as well as its robust marketing attribution features. If you're using a bunch of tools to manage your buyer's journey, try switching over to Marketo in 2022.
Buffer: The ever-popular Buffer remains one of the best tools for scheduling and automating social media campaigns. Its ease of use is especially attractive to smaller agencies that might lack dedicated personnel for large campaigns. As an alternative, you can also try out the more powerful Hootsuite.
Customer.io: Customer.io helps you automate your messaging workflow across multiple channels. Use it to create complex workflows for onboarding users, messaging clients, or capturing leads.
Zapier: Think of Zapier as a "glue" that helps you stick together different tools. You can use its built-in "recipes" (or craft one of your own) to move data between tools you already use. It essentially allows apps that might not have integrations to talk to each other, thus helping you automate repetitive tasks.
Later: Later is an Instagram-only marketing tool that lets you automate and schedule content, respond to direct messages, and set up marketing campaigns. If Instagram is a core part of your marketing strategy, Later should be a key tool in your marketing toolkit for 2022.
Insight, Optimization, and Analytics
Every few years, how you collect data - and what you collect - seems to change. Metrics that were crucial in 2016 might be useless today. And platforms you once dug through for hours might be ghost towns in 2022.
If you want to keep winning this year, you have to make sure that you're using the right business intelligence and analytics tools. If your research stack hasn't changed at all in the last few years, it might be time to start considering some new options, such as:
SparkToro: This audience insight tool helps you dig into the media properties, social media accounts, and websites your target users follow. It's great for building robust audience profiles, finding marketing opportunities, and truly figuring out what your audience wants.
MarketMuse: Creating and optimizing content requires a tremendous amount of research. MarketMuse makes this easy by suggesting keywords, topics, and optimization ideas for all your written content. It's also useful for creating content outlines (great for outsourcing content) and improving SEO across your entire content library.
Singular.net: As a marketer, one of your toughest challenges is attributing wins to your effort. Singular.net makes this easy by collating data from multiple sources and tying it to target outcomes. Advanced fraud prevention and built-in reporting make this a "must-have" for your 2022 marketing toolkit.
Upwave: Use Upwave to create surveys and collect data from your customers. This tool is particularly useful for brand marketers who want to gauge sentiment and compare large data sets over long time periods. Upwave's reporting capabilities remain industry standard and the tool is a must-have in most marketing toolkits.
Iconosquare: Iconosquare focuses on social media analytics. Use this tool to gather data from multiple social channels to truly understand your followers, map their engagement, and spot opportunities. Built-in reporting tools also make it easy to share insights with your team or your clients directly.
Mention: Mention is the go-to tool for social listening and monitoring. Use it to see what people are saying about your clients' brands, create reports, and analyze market sentiment.
One way to make your agency more effective in 2022 is to consolidate your operations on a single platform. Tools like Workamajig make it easy to see how different parts of your agency are performing. From managing traffic and creating reports to tracking sales and invoices, Workamajig brings your entire agency under one roof.
You don't have to take our word for it - give Workamajig a try today and see how it can transform your agency. Tap the button below for a free demo!
About The Author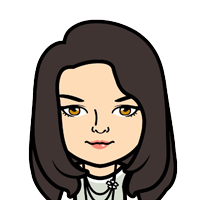 Esther, Workamajig's current Marketing Manager, joined the team back in '14. She's a Jersey girl at heart with plenty of NY grit from her time across the river. Like most credentialed marketing gals, she's always got a good cup of coffee and would love to hear from you at estherc@workamajig.com.