PR for Agencies: How to Master PR to Drive New Agency Business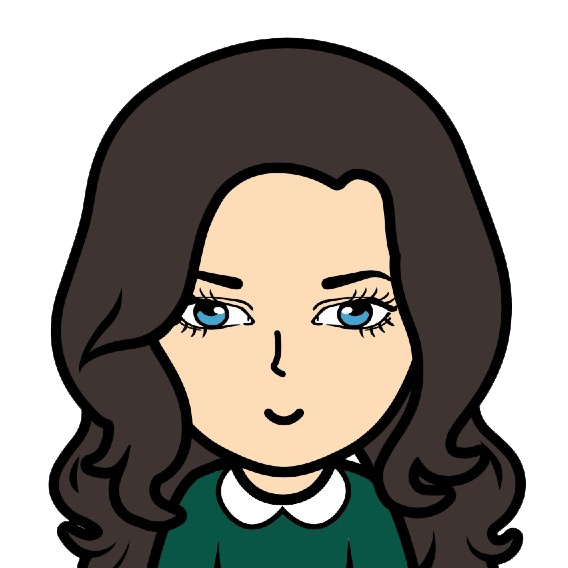 PR is underused by agencies, but it can be a powerful source of brand authority and credibility. This guide will show you how to use PR for agencies to drive new business and increase your brand recognition.
Your work is exceptional. Your client roster filled with prestigious brands. And you keep filling up your trophy cabinet year after year.
Yet, when you tell people about your agency, all you hear is a bewildered "who?"
If that's the case, you might have a PR problem.
PR is hardly a priority for most agencies, yet it plays a vital role in driving new business. It improves credibility, impacts trustworthiness, and builds your brand. Think of it as the glue that binds your marketing together.
PR is notoriously hard to do, but it doesn't have to be that way. In this guide, I'll share tips, tactics, and strategies that any agency can use to drive new business.
How to Approach PR
The easiest way to be disappointed with your PR returns is to treat it like a lead-gen tool.
No matter how well you do it, PR simply doesn't work that way. Prospects don't read about an agency in a magazine and send over their lead information.
Instead, see PR as an "outside the funnel" marketing tactic. Its job isn't to drive leads into the funnel. Rather, it is to tell prospects that it is worth getting into the funnel.
Fundamentally, PR has two goals::
To build brand familiarity - crucial for top-of-the-funnel prospects
To reinforce brand values - crucial for establishing credibility with existing prospects
PR works because it leverages two of the six pillars of persuasion - authority and popularity. A mention in a leading publication gives you authority (since you've been vetted by the editors). And it shows that you're popular - why else would the publication write about you?
The six principles of persuasion (Image source: InfluenceAtWork)


These are oft-ignored but crucial parts of marketing. Any offer carries far more weight when the prospect already sees you as an authoritative, popular figure. It's also a competitive advantage, especially when your competing agencies carry little to no brand recognition with your prospects.
PR is particularly effective when you're dealing with low-information customers. In this case, your prospects often have little knowledge about an industry or a solution. A mention from a source they trust - a blog, an influencer, a magazine - essentially turns into a broad referral.
So if you're starting a PR campaign, see it as a complement to your conventional marketing activities. Run your referral, PPC, and prospecting campaigns, then add a dash of PR magic to bring the entire campaign together.
On the flip side, if you have limited marketing resources, you're better off spending it on more direct marketing tactics. If you have to choose between getting leads directly into the funnel vs PR, choose the former.
How to Create a Successful PR Strategy
PR operates mostly at a strategic level. While the actual implementation is important, your success will often depend on the angles and approaches you use to reach your target audience.
The Three C's of PR
Regardless of what you're promoting, the success of your PR strategy hinges on three things:
Connections: Relationships are the foundation of public relations. Your connections with journalists and influencers will influence how you approach the PR process, and how successful you're at it.
Content: Content defines what you're trying to promote. This can be a new launch, a new study, etc. Content often defines what press outlets you'll target in your PR strategy.
Context: Successful PR campaigns are usually time or topic-sensitive. A football-themed campaign will be more likely to get picked up around Superbowl season. You'll often define your content based the context of the campaign.
You'll have to keep all this in mind when formulating a PR strategy.
A Two-Pronged Approach to PR
Your PR efforts can broadly be divided into two categories:
Campaign-focused: One-off campaigns where you promote a particular product, service, or piece of content. Your objective is to get a PR blitz and get picked up by major press outlets.
Ongoing: Your ongoing PR efforts involve landing guest blogging spots, quotes, interviews, and mentions in press outlets. Your objective is to build relationships with influencers and journalists, and leverage that into broader coverage for your agency.
One-off PR campaigns revolve around spin, i.e. the angle you adopt to promote something. The context and content of the campaign matter a great deal for success.
Ongoing PR campaigns, on the other hand, are relationship-focused. Journalists and influencers typically reach out to people they already know for quotes and comments. If you get in their good books, you'll find that press opportunities land organically in your inbox.
Relationships are the core ingredient of both these approaches. The stronger your network, the easier it will be to get press.
A successful PR strategy should include both one-off and ongoing PR efforts. You want to create and promote PR-worthy content. At the same time, you want to build relationships and land regular press mentions.
Given the importance of a press network, I'll devote the next section to building relationships with journalists. Later, we'll look at creating a content strategy for both ongoing and one-off promotion.
How to Build Relationships with Journalists
Journalists and influencers are busy people. On average, journalists receive between 10 to 100+ pitches every day. The more prestigious the outlet, the more cold pitches its writers will receive.
Most of these pitches end up in the spam box. Journalists frequently say that they rarely find cold pitches "useful".
One of the reasons why most pitches end up in the spam box is the unfamiliarity of the sender. If the journalist/influencer has never heard of you or your agency, they're much less likely to respond to you.
How do you change this?
By building relationships, of course.
Relationships are the "secret sauce" of public relations. A good relationship with a top journalist opens up endless opportunities for placements and mentions. A busy journalist is much more likely to reach out to someone he knows than a stranger for a quote. It also means that your cold pitches won't sit ignored in their inbox.
Below, I'll share a step-by-step process for building relationships with journalists:
1. Build a targeted list of journalists
Your first order of business should be to build a targeted list of journalists and influencers for relationship building. This list should be based on:
The journalist's relevance to your agency and its content
The journalist or outlet's prestige and reach
Whether the journalist has written about your competitors or similar stories in the past
One way to go about this is to use a journalist database like Cision or MuckRack. You can search by keywords or outlets and quickly build up a list of targets.
The problem with this approach is that a) it's expensive, and b) journalist databases often ignore smaller influencers.
A DIY alternative is to build your own list of targets. Start by creating a spreadsheet with the following columns:
Next, use these tactics to find target journalists:
Find journalists who have written about your competitors: Use the following query on Google to find any mentions of your competitors in press outlets:
"[Competitor's name] -site:[competitor's website]
Like this:
Not all of these will be on media sites, of course, so be prepared to sift through a lot of irrelevant results.
You can also search for key people associated with the competitor's agency. Use this query:
"[Individual's name] -site:[competitor's website] -site:LinkedIn.com -site:Facebook.com -site:Twitter.com"
If your competitor is on Crunchbase, you can also look up their 'Recent news & activity' stream to spot mentions and stories.
For example, here are some recent stories about Uber:
Find outlets that have linked to similar content: If you're promoting a specific content piece (such as a recent study), an easy way to spot targets is to search for people who've linked to similar pieces before.
Start by finding similar content pieces. If you've just concluded a survey of agency marketers, search for similar surveys in the past.
Once you find a target content piece, look up its URL in Ahrefs or Moz's backlink research tool. This will show you all the sites that have linked to it. Some of these might be media sites.
If the content is visual, you can use Google's reverse image search to find sites that have linked to it.
Add any journalist you find this way to your list.
Focus on the right beats: The most important thing when building this list is relevance. Journalists at large outlets usually have a narrow area of coverage, called their "beat". Most journalists will clearly indicate their beat on their public profile, especially Twitter.
TechCrunch writer Zack Whittaker clearly mentions that he covers security for TechCrunch.
The final piece of your DIY journalist database is email addresses. Finding email addresses is a whole different challenge but tools like AnyMailFinder, Hunter.io can help. Refer to this post to learn how to use them.
Aim to build a list of 10-20 journalists. A few of these should be at top general-purpose outlets like Buzzfeed, HuffPo, etc. A few should be at niche-specific publications such as TechCrunch. And the rest should be influencers or writers at smaller blogs.
Once you have your list of journalists, you have to reach out to them in a planned fashion, as I'll show you below.
2. Develop a systemic outreach plan
The word "relationship" is mostly a misnomer when you're reaching out to journalists. Your goal isn't to become friends; it is to establish yourself on their radar. When your pitch lands in their inbox, they should think - "hey, I know this guy" instead of "who?".
How do you do this?
Through a systemic outreach plan where you gradually escalate engagement.
Start by establishing a presence on a low-engagement, low-privacy channel such as their blog comments.
After a few touches, move to a high-engagement channel such as Twitter.
After a few exchanged tweets, take the conversation to a private channel such as email.
A few touches on email is all that it takes to kickstart a relationship.
This 5-4-3-2-1 formula works well as a rule of the thumb for engaging influencers and journalists:
Responding to blog posts and tweets is easy enough, but what exactly do you say in your emails?
Here are some handy conversation starters:
Share useful content: The easiest way to show up on the journalist's radar is to share something related to their recent news stories.
This content should be somewhat obscure (i.e. the journalist shouldn't have read it already) and detailed. More importantly, it should be related to their area of coverage.
Here's an example from CriminallyProlific:
Flatter them: Journalists and influencers aren't above flattery. Every writer enjoys knowing that people find their work useful and/or entertaining.
Leave a few comments about their work. Mention specific details that you enjoyed so that they know you actually read the article.
Promote them: A powerful hack to get into an influencer's good books is to promote their work on a neutral platform (i.e. a website that you don't control). This offers clear value to them and gives you a great way to start a conversation.
Here are some ways to promote the influencer:
Mention them or their work in a guest post
Quote fragments from their work in your Quora answers
Share their content on Reddit
Once you've spread the word, reach out and let them know about it. Here's an example:
It's important to do this relationship building without any expectations. Your goal should be to give value, regardless of the influencer's response.
Once you've established yourself on the journalist's radar, you'll find that they're much more receptive to requests. Irrespective of the strength of your content, they'll at least consider your pitches without sending them straight to the spam folder.
Relationships are only one part of your agency's PR strategy. The other components - content and context - are just as important.
I'll cover these in the next section.


How to Create a Content Strategy for PR
Relationships are important, but they can't overcome poor content and non-newsworthy stories. Journalists have a responsibility to their audience; they're not going to run something that their audience isn't interested in, no matter how well you know them.
The first part of your content strategy, therefore, should be to figure out what journalists want.
Understand What Journalists Want
There are three things that impact whether a journalist runs your story or not:
The story's content, i.e. what is it trying to say
The story's context, i.e. when is it trying to say it
The story's format, i.e. how it is trying to say it
Suppose you're promoting a story about concussions in football. You'll find more success if you promote it around the NFL draft. In this case, the context means that people are already more interested in football-related stories.
Wrap it up in a format that people enjoy, say a data-rich, visual infographic, and you'll see even more success.
Journalists at different publications will have different requirements, of course. A funny GIF-filled report might amuse the readers at Buzzfeed, but it won't pass muster at Harvard Business Review.
For the most part, however, journalists prefer stories that are:
Visual, i.e. they are easy to consume
Controversial, i.e. they challenge or corroborate a belief
Timely, i.e. they are tied to an upcoming event or an ongoing debate
Original, i.e. they have original research or data to offer
Journalists will also jump at the chance to get exclusives, though this should be reserved for top outlets.
For example, this infographic on fictional travel times taps into our current obsession with superheroes, and it is highly visual.
This helped it get picked up by leading outlets like Yahoo News, Buzzfeed, etc.
You can use this insight to come up with better content ideas.
Brainstorm Content Ideas
One of the toughest parts of agency PR is coming up with content ideas. You have to brainstorm something that meets your goals, fits your audience's criteria, and is timely in nature.
The best ideas are rarely original. Rather, they spring from ideas that are proven to be successful.
So the first step in your brainstorming process should be to dig through your target journalist or outlet's content. Read everything they're written or shared in the recent past. Ask yourself what ties all these stories together?
Are these stories visual?
Do they offer new data or present existing data in new ways?
What primary emotion do they focus on - fear, happiness, surprise, or anger?
For example, this Buzzfeed writer's stories tend to focus on new research and usually have fear as the underlying emotion.
Your goal should be to find a story angle and replicate it.
Consider this story on what the world would look like if it only had 100 people in it. It was replicated by several different publications, such as:
Think of how you could use the same format or angle for a content piece. Perhaps you could survey your industry and create a similar infographic ("If [industry] had just 100 businesses").
This is only an illustrative example but you should get the idea.
Keep a notebook where you jot down any ideas you get. Any time you see a piece of content, ask yourself: Why did this content work? How can I apply the same idea to my business?
Map Out Your Calendar
One of the oft-ignored facets of PR is context, i.e. the timing of your story.
Journalists seldom run stories simply because they are "interesting". Instead, they align their stories with broader events their audience are interested in.
You can divide these events into three categories:
Generic recurring events: Events or dates that are repeated every year and don't appeal to any specific demographic, such as Christmas, Thanksgiving, Labor Day, etc.
Interest-specific recurring events: Events or dates that are repeated every year but appeal to a specific demographic, such as Superbowl, NBA draft, SXSW, a celebrity's birthday, Oscars, etc.
One-off events: Singular events that usually won't be repeated, such as a movie release, a new product launch, etc.
Stories that coincide with these events will find better traction. If you're promoting an infographic about movies, for instance, you'll see better results by promoting it around Oscar season.
You can take advantage of this by mapping out a calendar of events. Look for:
Popular industry conferences, awards ceremonies, etc.
Festivals and public holidays
Cultural events, both one-off (such as a movie launch) or recurring (Superbowl)
Designated days, such as Mother's Day, Environment Day, etc.
Your goal is to create something that would interest the event's audience (and by proxy, the journalists covering it).
For example, if you were doing a study on product launches, you could tap into the media build-up around SXSW by focusing on products launched at SXSW.
Mapping out the calendar upfront will help you spot a lot of content opportunities. If you know there's a big media event coming up, you can create content that can tap into it.
Grab Existing PR Opportunities
Reaching out to journalists and creating pressworthy content should be 95% of your PR efforts. The remaining 5% should be devoted to active PR opportunities.
The easiest way to do this is through HARO (HelpAReporter). HARO is a service that connects journalists with sources. Every day, it sends out an email with a list of questions from journalists.
An example of a media query sent through HARO

You can reply back to the question with your answer and a brief profile. If your story is interesting, there's a good chance the journalist will feature you.
We've used this tactic to grab mentions in some leading press outlets such FitSmallBusiness, etc.
This is a great way to boost your PR results with some easy and affordable outreach.
Bringing It All Together
At over 3,000 words, this has been one of our longer posts. And given the breadth and scope of PR, we've barely scratched the surface.
PR can do wonderful things for your agency. It can boost your credibility and build up brand recognition. It can also get you backlinks and higher visibility.
Creating a PR strategy should revolve around a) building relationships with journalists, and b) sending them press-worthy stories. The former is a matter of being useful to your target journalists and influencers. The latter is all about creating stories timely stories with an interesting hook.
Use this guide as a first step in charting your PR strategy. There's a lot more to it, but this should help you get started.
How do you run PR at your agency? Share your favorite PR tip in the comments below!
About The Author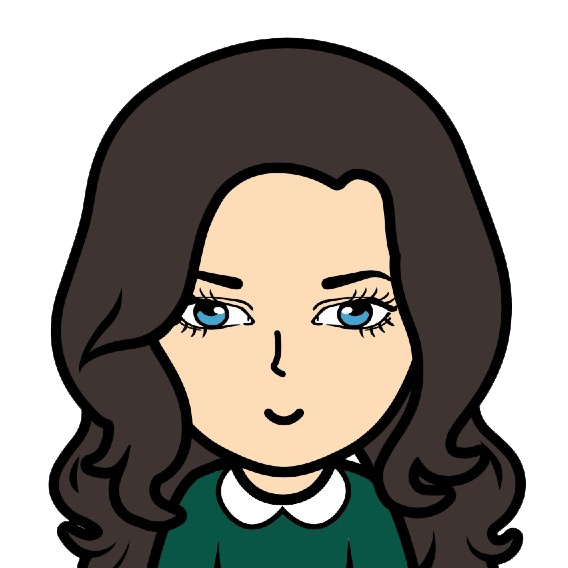 Sylvia joined the Workamajig marketing team in '17 & with her background in graphic design & business, she's an awesome addition. At just under 5 feet, Sylvia is a living testament to the adage that good things come in small packages. You can reach her by sending an email to sylviam@workamajig.com.