Become a PM Pro With These Project Management Courses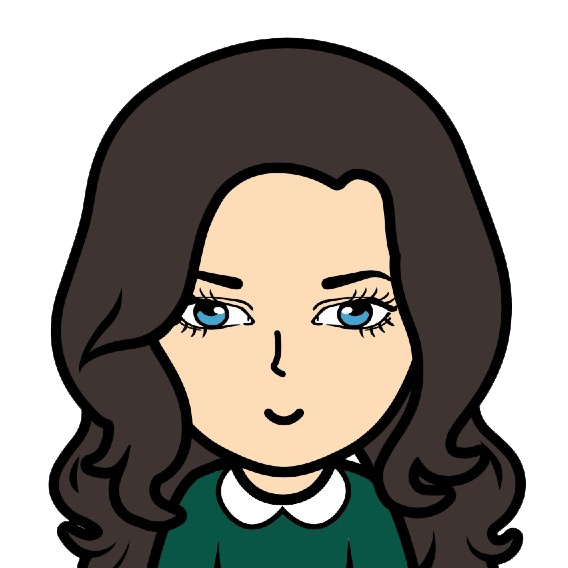 The right PM course can change your career. This article shares a list of project management courses to help you learn faster than ever.
Are great project managers born or made?
The honest answer: a little bit of both.
Some of the skills you need to be a project manager are innate. If you're a naturally good communicator and a born leader, you'll be at home in a project management role.
(That's not to say communication and leadership can't be taught.)
But a huge chunk of project management skills is acquired. Things like forecasting a budget, building a project plan, and creating a dashboard need formal training.
And the best way to acquire these skills is through project management courses.
Project management courses and certifications help you learn the hard skills you need to become a successful project manager. In plenty of jobs, certifications might even be a requirement.
So what are the best project management courses around? We'll share a list of resources in this article.
Before You Begin
The first thing you should know is that this list is by no means comprehensive. There are more project management training programs around than we can possibly list here.
The second thing you should know is that different types of people will benefit from different types of training. If you've never worked in any management role, a course focusing on soft skills (say, communication) will hardly help you make the leap into a PM role.
So before you choose any particular training program, evaluate where you currently stand. Ask:
How much formal project management training and experience do you have?
Have you ever used any formal project management methodology?
Does your industry require any formal certifications before you can work as a PM (common in construction and industrial applications)?
Do peers working in PM roles have college degrees or specializations in project management?
What program you choose will depend on your answers to these questions.
Also keep in mind that this list is not ranked; #1 isn't necessarily better than #9. This is also not a list of the "best" project management courses. Just think of it as a guide to help you start your PM learning journey.
With that disclaimer out of the way, let's look at some project management courses.

13 Essential Project Management Courses
Project management courses come in a huge range of flavors. There are in-depth programs that cover months of study material and require 20+ hours/week to complete. And there are skill-specific programs that cost peanuts and can be wrapped up over a weekend.
We've considered all kinds of courses on this list. Let's look at some of your options below.
Coursera's massively popular PM specialization targets beginners and has over 55,000 enrolled students. It's designed and offered by the University of California, Irvine (UCI). The specialization itself includes four courses:
Initiating and planning projects
Budgeting and scheduling projects
Managing project risks and changes
Project management project
The entire specialization is expected to take two months. Best of all, it is entirely free to join.
Perfect for anyone who wants a formal introduction to project management without any added costs.
EdX offers a range of professional, job-focused courses under its MicroMaster's umbrella. One of these courses, created by Rochester Institute of Technology (RIT), is on project management.
This paid program covers the core fundamentals of project management. You'll learn about the PM lifecycle, master best practices, and understand how PM is practiced internationally. At the end of the course, you'll have to appear for a formal exam, after which you can get a MicroMaster's certification.
With its low cost and strong academic rigor, this is a great course for serious learners.
Udemy has a whole range of project management courses, but this one ranks among its most popular offerings. While it skips most advanced topics, it offers an accessible and affordable introduction to core PM concepts.
You'll learn about the major stages in managing a project - initiating, planning, executing, monitoring, closing - over 3.5 hours of lectures.
It's nowhere near comprehensive but the low price and accessibility make it a great option for a complete beginner.
Agile is the biggest buzzword in project management and this affordable course will get you up to speed with it. Spread over 1.5 hours of lectures, this crash course will teach you Agile concepts, why it is different, and how to get started with it.
It's not for everyone, but if you're curious about Agile and have some PM experience, you'll find this to be a great (and affordable) introduction to this popular methodology.
This free offering from Alison is one of the most popular PM courses online with over 500,000 students. Over 10-15 hours, it will teach you all the PM basics you should know before you embark on a serious project management learning journey.
The course covers PM methodologies, tools, and lifecycle followed by a detailed case study. Finish the assessment at the end of the course and you'll also get a certification from Alison.
If you've never read anything about project management before, this is a great free gateway to this field.
Master of Project Academy is an online learning platform that focuses exclusively on project management. This is their flagship offering - a treasure trove of learning material on all things project management.
Unlike other courses on this list, this course bundle focuses on certification programs. Thus, the 25 courses cover certifications on project management, Agile & Scrum, IT project management, and cyber security. The list of actual certifications covered includes PMP, PRINCE-2, PMI-ACP, ITSM, CCNA, among others.
This is an advanced offering and is meant for serious students, not casual learners. Get it if you need help clearing a certification exam, not for learning core PM concepts.
This paid course is PMI's official introduction to project management for non-managers. Spread over 23 units, it explores all the core concepts you need to master before you can embark on a study of project management.
It's not as rigorous as some of the other courses on this list, but it adheres to all the technical specifications expected of a project manager. This makes it a great course to start your learning, especially if you plan on appearing for the PMP exam later.
Simplilearn's online courses focus more on teaching hard skills to practicing professionals. A great example of this can be seen in their list of project management courses.
There is no general-purpose content in these courses. Rather, they focus on equipping students with the knowledge to clear various certification exams.
There are separate courses for PMP, Agile, PRINCE-2, CAPM, and CCBA, among others. Pick the right one based on your requirements and you'll get all the material you need to clear the certification exams.
Skill-Specific Project Management Courses
Working in a general management role and want to improve your PM skills? Then these courses are for you.
These skill-specific courses focus on teaching PM skills to current and future project managers. Let's look at some top picks below:
A dog might be man's best friend, but a project manager's is always the humble WBS (Work Breakdown Structure).
This skill-specific mini-course focuses exclusively on teaching you how, where, and when to use WBS. You'll learn how to breakdown any project regardless of complexity and how to schedule your projects down to a T.
Preparing for the PMP certificate? PMP PrepCast will help.
WIth over 50,000 students, it's certainly one of the most popular PMP courses around. As a replacement for in-person classes, it includes the mandated 35 contact hours of training necessary to qualify for the PMP exam. It also includes dozens of hours of video content, case studies, and tests to help you ace the exam.
Great for anyone seriously preparing for the PMP exam. Others might not find as much value from it.
As a project manager, 80% of your time will be spent communicating with team members and stakeholders. Excel at this vital skill and you'll find that project management becomes a breeze.
This skill-specific course from ManagementConcepts focuses on helping managers become better communicators. It's 3 days long and is offered both online and in classrooms.
Over 3 days, you'll learn both hard skills (such as planning your communication strategy) and soft skills such as leadership and motivating team members.
You'll benefit from it if you've worked in a managerial role and need help with your communication skills.
Lynda, now a part of LinkedIn, is one of the world's largest providers of high-quality learning material. Most of its course content is organized into "learning paths" that cover specific skills and professions, not general topics.
One of these learning paths covers project scheduling.
Scheduling a project is one of the "dark arts" of project management. Experienced project managers just know how to do it, but beginners often struggle immensely with it.
This project management course aims to solve that problem. Over a series of lessons covering schedules, Gantt charts, scope creep, and change management, you'll learn how to schedule projects effectively.
Ideal for practicing managers who want to demystify a core PM topic.
So much of the success of a project depends on your ability to deliver within budget.
Yet project managers are often poorly versed in the financial side of project management. They might know scheduling and communication like the backs of their hands, but budgeting and forecasting is a complete mystery to them.
This comprehensive course offers some answers. It goes beyond budgeting and covers core financial concepts that PMs are often unaware of. You'll learn how to read financial reports, understand balance sheets, and use this knowledge to create a budget.
Great for practicing managers who want to improve their budgeting and forecasting skills.

Project Management Certifications
Most of you reading this might be familiar with PMI and PMP certification.
But did you know that PMP isn't the only certification around? There is a whole range of certifications you can get based on your industry and specialization.
Let's look at some of these project management certifications below:
PMP, offered by the Project Management Institute (PMI), is one of the most popular and sought after project management certifications. Getting one can be tough - you need to complete 4,500+ hours of project management practice. You also need to complete 35 hours of PM education to even be eligible for the PMP exam.
The exam itself is one of the toughest around and requires hours of study and practice. But the rewards are worth it - getting the PMP certificate greatly improves your chances of landing a lucrative PM job.
Find the PMP too hard or too resource-intensive? Then the CAPM is for you. This is an entry-level project management certification offered by PMI. As the "associate" in the name would indicate, it is meant for beginners to the project management field.
Consider it a stepping stone towards becoming a full-fledged project manager. Completing it will also waive off some of the eligibility requirements for PMP.
If you're new to this field, it would be worthwhile to start with a CAPM before moving onto tougher certifications.
Agile has quickly become the default development methodology in software teams across the world. This coveted certification from PMI recognizes your Agile skills while also ensuring that you're on the cutting edge of Agile methods.
With its focus on scalability and repeatability, PRINCE2 is one of the most popular project management methodologies around. It is particularly popular in the UK and European markets.
This certification from Axelos officially recognizes your capabilities as a PRINCE2 expert. You must first clear a 'Foundation' certification before you can appear for the 'Practitioner' exam. Clearing this exam certifies you as a PRINCE2 practitioner.
Not all businesses and professionals need the training to manage large scale projects. For such professionals, CompTIA Project+ offers a more viable alternative than PMP or PRINCE2.
Although it focuses mostly on IT projects, Project+ is applicable for any small scale project. Getting this certification will ensure that you understand project lifecycles, risk management, scope creep, and stakeholder management - everything you need to manage small projects.
MSP or 'Managing Successful Programs' is a methodology for organizing large scale, complex projects under separate programs. It's a particularly popular methodology among large businesses that want to bring some rigor to the chaos of their projects.
The MSP Foundation and Practitioner certifications officially recognize your understanding of the MSP framework. You'll have to clear the Foundation certification before you can appear for the Practitioner exam. Both certifications are offered by Axelos and consists of several multiple-choice exams.
This covers only a handful of project management certifications. Outside of these, there are several others with varying degrees of popularity - PMI-RMP, CSM, PgMP, etc.
Most project managers, however, will find plenty of utility in these certifications. Grab one of the project management courses I mentioned above to help you clear their exams and get certified.
One way to improve your skills as a project manager is to use a full-fledged project management tool such as Workamajig.
See Workamajig in action by getting a free demo below.
About The Author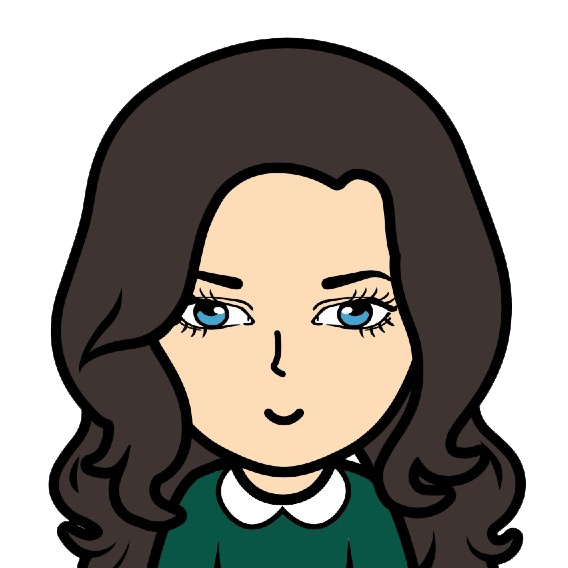 Sylvia joined the Workamajig marketing team in '17 & with her background in graphic design & business, she's an awesome addition. At just under 5 feet, Sylvia is a living testament to the adage that good things come in small packages. You can reach her by sending an email to sylviam@workamajig.com.