A monthly newsletter by Workamajig
Process: workflows & operations - ya know, the day-to-day stuff

Projects: 'nuff said

People: think resource management, employee retention, customer service

Profits: the part that keeps us all in business ;)
Spotlight on…Projects!

The general rule is that people produce better results when their efforts are combined with the efforts of others. TEAM stands for Together Everyone Achieves More.
Moreover, aside from better project outcomes, people simply enjoy working with people (unless, of course, they are cavemen;) and studies have shown that 92% of employee stress comes from bad team dynamics.
How does your team promote good employee collaboration?

Read Project Collaboration Tips for Creatives to pick up some highly recommended tricks!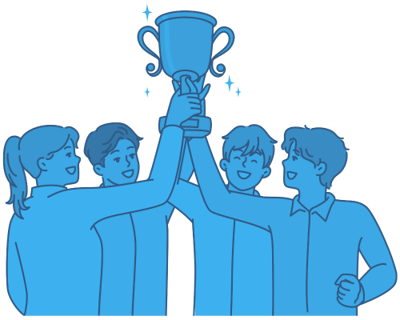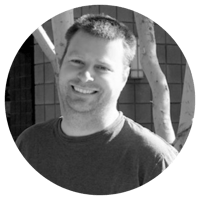 Rod Ripley was on the original Workamajig software engineering team and is now a dedicated support member. He takes care of support tickets and emails sent to support@workamajig.com, as well as onboarding and ongoing training.
In our recent webinar - Why should I Create Assignments, Rod explained that "Task Assignments is a cornerstone feature that flows into Estimates, Budgets, Resource Management, and Reporting."
Rod was instrumental in creating Workamajig and is now invested in helping people use it to the max, so if Rod says that using Task Assignments is really important, you know it's REALLY important.

Scholarship
The deadline for joining our Generative AI + Human Design contest is fast approaching on October 31!
Learn how you can win $5,000 here.

We're looking forward to joining the Mirren CEO Summit in NYC in November.
Are you going to be around NYC at the time?
We have a few complimentary passes to offer, so if you'll be in the neighborhood, hit reply and let us know. It's first come first served!

2 webinars coming up in November to make your life easier, 'cuz the better you know Workamajig, the easier your life gets!
Working Towards Year-End Finances
Accounting Role| Advanced Level
In this session, we will look at getting your system ready for year-end financial reporting, including 1099 and Taxes.
We will also discuss how to begin setup for next year, so everything is in place to start the year right.
Using Workamajig CRM
Salesperson Role| Intermediate Level
In this session, we will look at the CRM workflow in Workamajig. This will include entering a lead, and converting this lead into a contact and opportunity. We will also discuss how to convert the Opportunity into a "Pitch" project and how to convert the project into a "production" project.

We just wrapped up our Project Management Bootcamp and wow, what a smasher!
AvidXchange joined us and added their special ingredient to the mix - thank you AvidXchange and thank you to all our awesome participants!
Our next Bootcamp will be here before you know it, so keep your eyes peeled!
Did You Know ❓❓❓
We send out weekly emails highlighting the latest and greatest of our Workamajig blogs, and you can get them too!
Opt-in to receive emails on project management, creative agency management, or both. They're short, easy to read, always helpful, and even have unique, fun cartoons!

You can sign up for future emails here!

Ann Potocnak is a Project manager at Marcom Group-A, a creative agency that solves communication challenges with creative and innovative ideas.
Here are some of the things that Ann has to say about Workamajig:
Since we started using Workamajig, we've seen a lot of growth in the company.
Workamajig makes managing your people and your projects easy peasy.
The ability to put all the information in the same system makes it an invaluable tool.


This month's update:
Colors! Colors! Colors!
Due to popular demand, we have expanded the setup and display of custom colors. Now, you can display information in Graphs by Department, Office, and Service.
You can now also customize Project Type, To Do Status, Conversation Type, Meeting Type, Deliverable Type, and Deliverable Status.
Check it all out in the help guide!
Additionally, Workamajig has updated our DPA here. If you have any questions, please reach out to adm@workamajig.com.
Join thousands of subscribers & learn all about the 4 Ps at the core of every creative team.
Process: workflows & operations - ya know, the day-to-day stuff

Projects: 'nuff said

People: think resource management, employee retention, customer service

Profits: the part that keeps us all in business ;)
You'll get:
Actionable tips
Free templates
Workamajig news
And much, much more!