The Right Fit: Creative Resource Management in Your Agency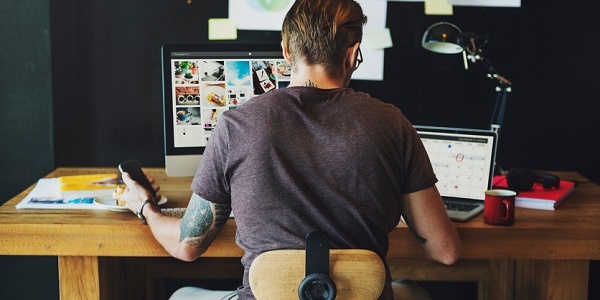 Intellectual capital is critical for creative agencies. In an industry where skill sets such as creativity and knowledge are precious assets, the core problems we face in marketing and advertising generally center on people—or the lack thereof. And often, these intangible resources are far more valuable than material assets.
However, it's not uncommon to be working on a creative project when, unexpectedly, you lose a critical resource. No matter the situation, it's frustrating when your organization lacks the correct amount of skilled resources to fully staff a project.
Sound all too familiar? What if we told you that with effective resource management, you can avoid a situation before it escalates into a disaster? Read more to see if creative resource management is a right fit for your agency.
Review resource forecast and usage
As project manager, it's often up to you to be able to regularly review, forecast, and re-forecast your project resource actuals and projections. That's one of the reasons you were hired in the first place. However, if you don't have a solid plan in place, it's easy to lose track of your resource analysis and planning projections.
Ever been short-staffed? Resource management tools allow users to easily manage and assign project tasks to make sure that all projects are operating appropriately. These tools assess skill sets of in-house resources as well as freelancers to ensure that tasks are matched quickly and accurately. By utilizing vendor search capabilities, managers can match freelancers to projects.
---

---
Automated, real-time calendars
How do you keep track of your schedules? If you're still struggling to find a reliable app—or, even worse, still using pen and paper—it may be time to automate your process.
Cloud-based, automated tools help project managers regularly monitor and accurately forecast project resource usage and allocation, all based on actual data. These tools create real-time calendars for all project deadlines so that managers are on top of projects every minute of the day.
Resource management tools also create fast and accurate schedules so that projects are kept on track. Know exactly how much time is being spent, how your resources are performing, and where bottlenecks occur.
Forecast resource demand
Sure, having an accurate overview of your day-to-day resource allocation is vital for success. However, it's equally important to be able to predict the future. In fact, we consider it to be one of the most overlooked aspects of agency management.
Having up-to-date, accurate forecasts of demand enables managers to handle slowdowns or ramp-ups by having resources ready in advance. Properly forecasting resource demand ensures that all deadlines are met. By determining allocation and project needs, software helps staff manage project tasks. Meet demand, no matter how it changes. And avoid schedule delays before they even happen.
Owning resource management is not an impossible task. Effective resource planning requires a deep understanding of your talent's tendencies and skills. However, it also helps leverage technology to automate your processes. Resource management tools save you time, money, and effort.
Ultimately, successful resource management enables managers to focus on the most precious assets: their team members.
About The Author
David studied at the Northern AZ University & spent years working with agencies like J. Walter Thompson and McCann-Erickson and Fortune 100 companies in Tokyo.