How to Audit Your Agency Before the End of the Year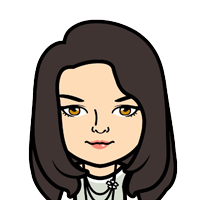 Learn how to analyze your agency's performance and plan for the next year in our latest blog post.
'Performance Review', 'KPI Analysis', 'Audit' - whatever you might call it, it's a good practice to end the year with a thorough analysis of your performance, brand, team, and core metrics. You'll figure out what you did right, and what you can improve upon the next year.
In 2021, this audit is perhaps even more important. Your agency likely dealt with lockdowns, volatile demand, staff attrition, and uncertain future prospects. How you managed to deal with these problems will give you remarkable insight into your plans for 2022.
What should this year-end review cover? What are some of the core metrics you should consider? How can you benchmark your success against your peers?
I'll help you find answers to these questions below. You'll learn:
How to audit and improve your brand
How to review and update your employee policies for the remote work era
Key project, creative, and financial metrics you need to know
How to review your agency's operations and fine-tune them for 2022



1. Your Brand
The pandemic hasn't been kind to agency brands. The entire sector changed so much and so fast that the brand never had time to catch up to an entirely new reality. You might have gone remote-only, but your brand might still scream "local agency".
The end of the year is the time to review your brand and make sure that it actually tells your story.
A few key questions to consider:
Has your operating model changed over the last two years? Does your brand convey this change adequately?
Do potential employees understand what you can offer them, particularly vis-à-vis remote work?
Did your vision, positioning, or target market change after the pandemic? Is this captured in your branding?
Does your brand align with post-pandemic values?
How well does your employer brand reflect your work culture?


Branding is a difficult exercise in itself, particularly since there are so few hard metrics to benchmark against. Yet, as an agency, it's also the one thing that can help you stand out from tens of thousands of competitors.
If you're going to run a brand audit, consider starting with our detailed guide on auditing your agency brand.
2. Creative Performance
Creative agencies live and die by their creative teams. Analyzing their performance, obviously, should be high-up on your year-end review list.
What performance metrics should you cover?
Here are a few must-haves to start with:
Time spent on rework: Too much time spent on rework indicates a problem in your creative process. Track the number of change requests and the time spent on them closely.
Lead time per project: This metric tells you how good your teams are at producing work. Although broad in scope, it does give you a bird's eye view of your overall efficiency.
Project data - estimated vs actual: A large and consistent gap between estimates and actuals indicates a lapse in planning and/or delivery.
Trackable quality metrics: "Creativity" is hard to measure, but you can guesstimate your performance with a few workarounds. Average client NPS, for instance, can tell you whether your clients are actually happy with your work. Bounce rate, conversion rate, shares, and engagement metrics can tell you whether your creative work actually achieves its intended goals. Measuring a few of these numbers can give you a broad idea of individual or team performance.


See this guide to learn more about analyzing creative team performance.
3. Project Performance
Stellar creative teams will still underdeliver if they're helmed by sub-par project leaders. While you're doing a deep dive into your creative team, don't forget to look under the hood of your project numbers as well.
Some metrics that can help you analyze your overall performance include:
Schedule and Cost Variance: Schedule Variance (SV) and Cost Variance (CV) tell you how far your projects stray from their planned schedule and costs. Analyzing these numbers for all your projects can tell you if there's a gap between your planning and delivery.
Utilization rate: This crucial metric tells you how many hours each resource works compared to their total available hours. Combine it with realization rate (total billed hours vs billable hours) to see whether you're utilizing your resources adequately.


Project profit margin: At the end of the day, projects are about profit. Analyze your gross profit margin for each project to see what kind of projects are truly profitable for you. These are the ones you should target the following year.

You can learn more about agency project metrics in this guide.
4. Agency Financials
The larger your agency becomes, the tougher it is to figure out how you're truly doing.
Sure, your accountant has a handle on how much money you're making. And sure, you usually know if something is profitable or not. But for most agencies, more granular financial data remains a mystery.
Do you know precisely what your current deal pipeline looks like? Or how long it takes you to close a deal on average? What about your most profitable clients and projects?
These metrics are usually siloed away in different departments and teams. While that might work for the team itself, it leaves upper management in the dark.
Before the end of this year, make sure that you gather core financial data, including:
Profitability metrics: This includes average profit per client/project, most profitable clients/projects.
Core financial metrics: Such as Adjusted Gross Income (AGI), AGI: FTE (Full-Time Equivalents), total overhead, and overhead costs.
Sales data: This should include hard data such as sales cycle length, conversion rate, response rate, sales activity metrics, etc. as well as softer data such as current and prospective sales pipeline, lead quality by source, etc.


Perhaps most importantly, be wary of the culture within the agency world that prioritizes the Work and ignores financials. While the quality of your creative output is crucial, you still have a business to run.
Knowing how the financials stack up and what kind of sales operation you currently have is crucial for running a healthy agency.
5. Employee Policies
You probably know this already: it's brutal for businesses (including agencies) trying to retain talent. It's been called the Great Resignation and the numbers back up the moniker. Since April 2021, 19M Americans quit their jobs and nearly 40% are thinking of following suit.
As an agency, your biggest challenge in 2022 is likely not getting new clients, but retaining your existing employees.
Before you step into the new year, it's a good idea to take a long and hard look at your employee policies. Whatever might have worked for you in the past is unlikely to help you much in an increasingly competitive talent market.
Specifically, consider the following:
Your employer brand and how well it conveys your core values, principles, and vision
Your onboarding process for new employees
Remote work and hybrid work policies
Overall

agency positioning

and whether it does a good job of conveying your uniqueness
Holiday, work from home, and health insurance policies


At this point in the talent cycle, you can't afford to ignore any aspect of the employee experience. Something as seemingly small as the tools you use can affect employee morale (and get them to switch).
If you haven't done so already, 2022 is the year to roll out the red carpet and build a truly employee-first agency.
Our guide to hiring the best talent for your agency is a good place to start.
6. Agency Management
Agencies might be in the business of technology but far too many of them operate on outdated technology themselves. Spreadsheets seem to be the norm and I've even seen paper timesheets in an agency or two.
As we step into a new year, it's time to take stock of your agency's operations.
Ask yourself: are you truly using technology to streamline your work? Do you have clear insight into your operations across all departments? Is your data free from silos? Do your employees spend half their time digging through email threads?
If the answer to these questions is 'no', perhaps a change is in order.
To be specific, evaluate the following in your agency operations audit:
Communication and collaboration: List the tools you currently use for communication and collaboration. Are your employees happy with them? How well do they integrate with each other?
Task management: What tools and technologies do you use for organizing tasks and schedules. Are these in line with current

project management best practices

? Do they give project managers and employees adequate visibility into their current and upcoming work?
Sales and financials: Project managers should ideally have some insight into key project financial data as well as upcoming deals. This can help them manage resources better.
Data management: How do you currently manage your data? How accessible is this data to people across teams/departments? What data security measures do you currently have in place?
Contractor management: How do you manage third party contractors and freelancers? Do you have a directory to help you find the right contractor for each task? How are contractors hired and paid?


These are the nuts and bolts of your agency. Ignore them long enough and they can catch rust. New technology can also catch you off guard. What you think is the cutting edge might actually be outdated.
An annual operations audit can help you spot these tech gaps. It can also help you catch any inefficiencies that might have crept into your systems over time.
7. Celebrate
A year-end performance audit isn't just about finding problems.
It's also about celebrating all the good that you did.
Your biggest deal. Your happiest clients. Your best workers - these are all things worth remembering as you step into a new year.
Before you close out the year, take some time to identify all your achievements in 2021 - the objective and the subjective. Highlight your best memories throughout the year and all the challenges your teams battled through. If you ended the year with record profits or happier clients/employees, make sure that your teams know about it.
Over to You
2022 promises to be an exciting, lucrative, and challenging year. There's more demand than ever for digital transformation. There's also an increasingly tougher battle for quality talent. To win in this market, you'll want to be at your best. And that process starts with understanding where you currently stand.
One way to make the most of 2022 is to upgrade your agency's operating system. By switching to a creative project management tool like Workamajig, you can get deep insight into your agency's operations across departments.
Don't take our word for it - see it for yourself with a free demo.
About The Author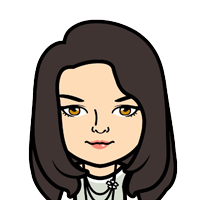 Esther, Workamajig's current Marketing Manager, joined the team back in '14. She's a Jersey girl at heart with plenty of NY grit from her time across the river. Like most credentialed marketing gals, she's always got a good cup of coffee and would love to hear from you at estherc@workamajig.com.