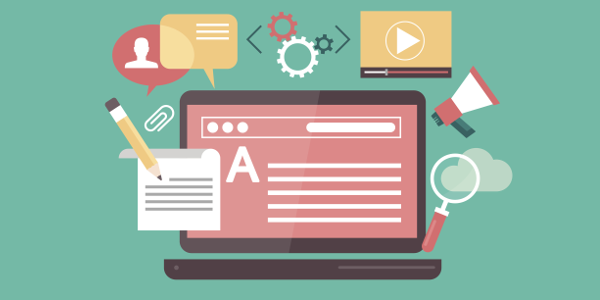 To be the best, you sometimes have to learn from the best. In the digital information age, tapping into the advertising world's greatest minds only takes a couple clicks. We're talking about company blogs, of course. Whether you're in search of information or inspiration, here are seven agency blogs worth reading.
This fully integrated digital agency offers everything from media and creative to search and social marketing. Thus, it comes as no surprise that its blog is as varied as it is insightful. Plus, visitors can search by categories such as "mobile marketing" and "startup news." In addition to stellar copy, the blog boasts some great visual content, case studies, and trend analyses.
---
---
One of the world's heavy hitters, Leo Burnett is a global advertising company founded in 1935. Simply put, this agency knows its stuff—and brands like McDonald's, Coca-Cola, and Samsung provide validation. As far as its blog goes, Leo Burnett is a great resource for the global market and big-picture ideas. Additionally, its influencer pieces are top-notch.
This Los Angeles–based agency focuses on digital marketing, branding, and emerging media. Its blog provides unique takes on consumer insight that are actually applicable in today's evolving creative landscape. Articles like What is Emotional Marketing & Why is it Important? provide a truly unique perspective that is as entertaining as it is useful.
Ogilvy is consistently ranked as the world's top agency—and for good reason. And its blog is more of a fully immersive media platform than anything else. Covering everything from mobile to social to behavioral sciences to tech to current events, the blog also features enough evergreen content to last a lifetime. It may be a lot, but it's worth digging through.
Beyond is a global experience design agency that provides research and analytics, idea management, and information and product design services. While it is not exactly the most traditional of agencies, its blog is a great synthesis of news, culture, data, tech, and design. From virtual reality and design to agency life and wearable tech, the blog constantly captures our attention.
With capabilities that stretch from brand-building and media to integrated digital services, Hill Holiday is one of the country's largest agencies. The agency's blog is an insightful, entertaining amalgamation of industry trends, pop-culture analyses, and visual content—with plenty of useful evergreen content to boot.
Ketchum is one of the country's largest PR firms. And even if you don't deal directly with PR, the agency's blog is a wealth of knowledge for marketers and advertisers of all stripes. From think pieces on industry trends to in-depth analyses of agency life and culture, Ketchum provides relevant, insightful content—no matter your focus.