A monthly newsletter by Workamajig
Process: workflows & operations - ya know, the day-to-day stuff

Projects: 'nuff said

People: think resource management, employee retention, customer service

Profits: the part that keeps us all in business ;)
December 2022
Cutting Edge Processes
When it comes to business processes, such as your medium of communication, the way you hire, or whether your team works remotely or on-site, it's always wise to pay attention to current trends.

The question is, which trends are lasting, and which are but a fleeting phase?

Which are worth joining, and which are best ignored?

Last year, we made some predictions for 2022 - let us know if you think we hit the mark, completely missed, or found some middle ground.
By now, you've probably heard of the Metaverse-the term coined for the space where our online avatar existence and our real life existence co-exist. With Facebook leading the Metaverse bandwagon, it seems like this trend is here to stay.

What about Crypto and NFTs? Here today, gone tomorrow? There's no clear answer for that yet.

And what of the Creator Economy that has seen a boom in the post-pandemic years? Is it worth your while to invest time in this trend? We'd venture to say yes…to an extent.

We've talked about diversity before, but now, more than ever, it's important for your company to focus & develop a true appreciation and acceptance for people with different backgrounds.
2022 Wrapped
Whew! Where do we start? Bootcamps, conferences, workshops-it's been a whirlwind of a year.

We've had:

5 Epic Bootcamps!
Check out the gallery here.
And we're already revving up for 2023! (See below for early-bird registration details:)

Sponsored AMI BABA Conference
In May, Workamajig had a wonderful experience at the AMI BABA conference in Chicago. We got to meet some potential clients during that super productive networking time.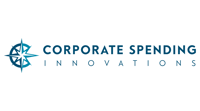 CSI and Workamajig Workshop
Learn how CSI and Workamajig have integrated with this playback.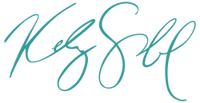 Kelly Campbell's Conscious Leadership Workshop
This workshop for agency owners was a real hit! You can watch the playback here.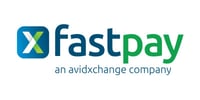 Fastpay and Workamajig Workshop
You can watch a playback of this important workshop here.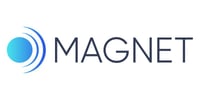 Sponsored MAGNET Conference
Also in Boston, this conference took place in April.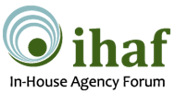 Sponsored IHAF Conference
We were fortunate to sponsor this conference in November, which took place in Boston. What a fabulously productive time we had over there, networking and getting to meet current - and maybe some new - clients!
Feature Releases

Resource management graphs! Now, all you need to do to plan and track resources is plug the information into Workamajig, and out comes a beautiful resource management graph:)

For a full breakdown of all the improvements, bug fixes, and new features released this month, click here.
And now... looking forward to 2023!
Get a head-start on 2023 - our first Bootcamp, focused on Finance & Accounting, is now open for early-bird registration. See what it's all about right here.

For some employees, the benefits offered (or not offered) by their agency, can be a deciding factor in taking the job, as well as being a big contributor to work satisfaction once they're on the job.

What's your take?

The number of marketing trends and changes that have sprung up of late can be pretty overwhelming for an agency trying to figure out what to do with them all. On the other hand, BECAUSE you're an agency, you've probably done a fair bit of analyzing of the trends sweeping through cyberspace.

So, we want to hear from you!

What did we miss? What did you see differently? What are you looking forward to in 2023?

We're very curious to find out, so please DO let us know!
P.P.S. Join Kelly Campbell twice a month as she goes deep into what it means to lead a creative agency, with interviews discussing leadership, culture, mindset, and more.
Check out the latest podcast episodes here
Join thousands of subscribers & learn all about the 4 Ps at the core of every creative team.
Process: workflows & operations - ya know, the day-to-day stuff

Projects: 'nuff said

People: think resource management, employee retention, customer service

Profits: the part that keeps us all in business ;)
You'll get:
Actionable tips
Free templates
Workamajig news
And much, much more!