A monthly newsletter by Workamajig
Process: workflows & operations - ya know, the day-to-day stuff

Projects: 'nuff said

People: think resource management, employee retention, customer service

Profits: the part that keeps us all in business ;)
February 2023
Spotlight on…People!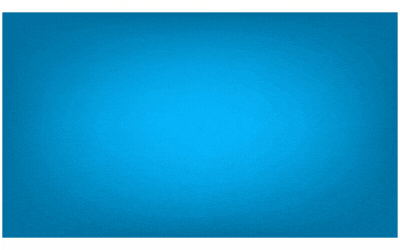 Unique Challenges of That Very First Experienced Hire
David C. Baker, expert marketer and Workamajig consultant knows what it's like to hire someone experienced for the first time.

Here, we have a synopsis of David's words of wisdom:

When you're just starting out, you likely can't afford top talent, so you take the approach of "hire young and hungry" and train them up over time. As your firm grows, you reach a point where this either becomes too time-consuming or ineffective. In other words, you need to hire for real experience. That first experienced hire can be daunting, often because your expectations are so high. In fact, your first experienced hire will many times become a sacrificial lamb. There are a few things you should watch out for during this process to give this new employee the greatest chance at success.

To read more of David's thoroughly engaging and valuable content, check out his blog here.

In addition, we have a deeply insightful compilation of top agency hiring tips, gathered from 29 experts on the subject. Find out how culture, honesty, and test runs can make or break your hiring process.

29 Experts Share Their Best Hiring Tips for Agencies

And what happens when you actually go ahead and make that hire?

Workamajig has you covered! Check out this step by step guide on how to incorporate new employees into the Workamajig system in a 1-2-3.
News and Updates

If you're coming to the AMI BABA conference and you're a Workamajig client, you're in luck!
We have an exclusive discount for you😊: save $200 with code: WORK200

Coming up on April 3-4 - Finance and Accounting Bootcamp! Our last bootcamp on this subject was a smashing hit, and we've got high hopes for this one too!

Slots are filling up fast, so make sure to reserve yours ASAP!
Feature Releases

We've upped the ante in time sheets!

Until now, you either had the right to edit everyone's timesheets or did not have the right to edit anyone's timesheet.

Many of you have asked that we reconfigure this so that timesheet approvers only have the right to edit the time sheets of the people they are designated to approve.

So, we did exactly that.

For a full breakdown of this month's improvements, new features, and bug fixes, click here.
P.P.S. Join Kelly Campbell twice a month as she goes deep into what it means to lead a creative agency, with interviews discussing leadership, culture, mindset, and more.
Check out the latest podcast episodes here
Milestone Integrated: Revamp your accounting with Workamajig
Join thousands of subscribers & learn all about the 4 Ps at the core of every creative team.
Process: workflows & operations - ya know, the day-to-day stuff

Projects: 'nuff said

People: think resource management, employee retention, customer service

Profits: the part that keeps us all in business ;)
You'll get:
Actionable tips
Free templates
Workamajig news
And much, much more!