A monthly newsletter by Workamajig
Process: workflows & operations - ya know, the day-to-day stuff

Projects: 'nuff said

People: think resource management, employee retention, customer service

Profits: the part that keeps us all in business ;)
October 2022
All about Project Calendars
From the outside looking in, managing projects seem like pure pandemonium, but successful agencies know better — there's a method to the madness, especially in the core areas of project management, a.k.a the 4 Ps (process, profit, people, projects).

When it comes to Projects, only well-designed calendars and schedules can bring the order and accountability required to deliver top-notch creative work on time and within budget.

And we've got the top tips and tricks to help you tame the chaos of project management!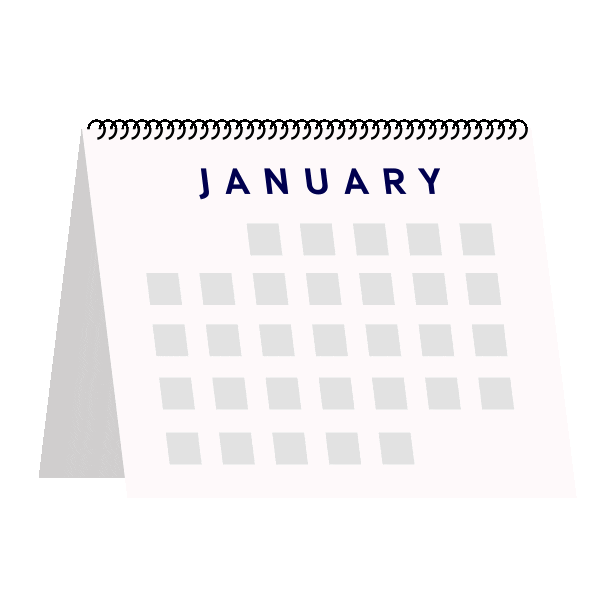 How to create a Project Calendar

A project calendar shows you all the tasks, their deadlines, and who they're assigned to.

No wonder it's a must-have tool to keep an entire project transparent and the whole team accountable.

In project management, the most commonly used are base calendar, project calendar, resource calendar, and task calendar.

I'm sure it won't come as a surprise to you that each calendar type has its pros and cons.

The good news is, choosing the right calendar isn't rocket science when you know what each type is for.

Dive into our nifty guide and discover everything you need to know to pick AND create the right calendar for your projects.

Pro Tip: As a Workamajig user, you have an easier way of managing project schedules, from creating new tasks to updating schedules to meet current needs. Want to unlock the secrets to schedules designed to work for you? Watch this video now!


News and Updates
Tax Savings? Yes, please!


As the end of the year approaches, we're reminding you that you may be eligible for a tax deduction for the software you've purchased this year (Workamajig software included). And if you prepay, you get to deduct the entire purchase from this year's return. We've got a great blog post on this for creative agencies - check it out here. If you're using Workamajig & are interested in prepaying now, reach out to our Admin team at billing@workamajig.com.



Friendly disclaimer: We're NOT tax advisors or accountants so please make sure you ask your financial advisors about this! (It's worth it.)


Is it possible to have a blast bringing your skills to the next level? Those who attended our last Bootcamp think so!

"Loved the open forums to mix & mingle with Workamajig reps & other attendees." - Taylor

It was so great to put a face to our rep and sit and chat with her. I also loved how intimate this was, we really had access to the experts." - Laura

"It was a blast and I hope to attend another training sometime in the future. The WMJ crew was hilarious, energetic, and very knowledgeable." - Cathy

It's your turn to have fun and become a Workamajig pro. bring your skills to the next level.

Our next PM Bootcamp is in November, and there are only a couple of slots left, so secure your seat now!
Feature Releases
Every month, we release new features and fix bugs and do other stuff to make your Workamajig experience faster, quicker, and more secure.

On October 1, 2022 Microsoft permanently disabled Basic Authentication for Office 365.

For your team to continue using the Incoming Email feature, Office 365 admins must reset settings using this step-by-step guide.

For those using a local hosted version of Workamjig, please contact support@workamajig.com first as we''ll need to make some adjustments on our side for the connection to work.

For a full breakdown of all the improvements, bug fixes, and new features released in October, click here.
And now... your take
As we near the end of 2022, we'd love to hear from you. Share your biggest wins of 2022 right here.
---->>>>> Agency Showcase

And finally, a reminder that sharing your thoughts and expertise can win you a brand-new pair of AirPods Pros.

Here's how it works.

For the next 3 months, we'll be asking for your take on a featured topic in the Workamajig User Community.

Every unique post helpful to other Workamajig users will be entered into a raffle. The more insights you share, the more chances you have of winning.

Come December, you could be the lucky Workamajig Pro sporting a brand new pair of AirPods Pro!

Ready to jump in?

Let us know how Workamajig makes your Year-End Reporting - like revenue forecasting - easier.
Until next month,
Esther from Workamajig [: ]
P.S. Enjoyed this newsletter? Share this link with friends & colleagues!
If you're viewing this online, click here to subscribe
P.P.S. Join Kelly Campbell twice a month as she goes deep into what it means to lead a creative agency, with interviews discussing leadership, culture, mindset, and more.
Check out the latest podcast episodes here