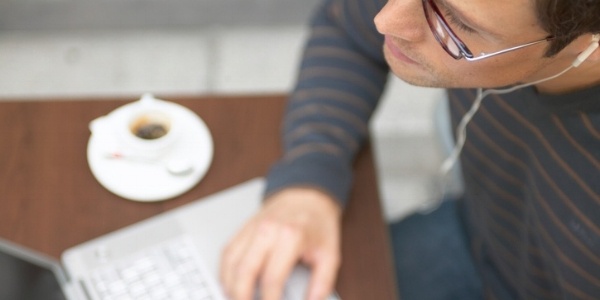 Just as a company is nothing without its employees, advertising software is nothing without a way to measure success. And nothing screams "success!" quite like growth. But let's face it. Measuring success can be difficult.
So how do you ensure you're getting the most bang for your buck from your agency management software? To help, consider the top five factors for measuring its success.
1) Return on Investment
The difficulty with measuring ROI across the spectrum of all agencies is that projects and campaigns vary drastically. The most appropriate formula for evaluating investment, however, is Net Benefits divided by Cost. By multiplying this result by 100, this number ultimately determines the percentage return for every dollar invested in the software.
Having trouble identifying your benefits? Consider contribution to profit, savings of costs, increase in quantity, and quality improvements. Costs, on the other hand, are generally more identifiable, and include: costs to design and develop, costs of resources, and other expenses.
2) Productivity
Technically speaking, productivity is output produced per unit of input. In other words, it measures whether you're getting your money's worth from your software as it pertains to your employees.
If you've been tracking revenue per employee as a metric in the past, it's easy to compare the success of your agency software. If not, consider an employee's monthly output without software, as compared to it with your newly implemented tools. Regardless, the key to selecting the right productivity measures is to consider whether output being measured is of value to your organization's overall output.
3) Customer Satisfaction
If you've been in the creative industry long enough, you know that your success is ultimately measured by customer expectations. The same goes with agency software success.
Measuring customer satisfaction as it pertains to software, however, requires an agency to consider several factors. Generally, it's tough for clients to articulate exactly what they want (that's why they've hired you in the first place!). It's your job to figure out what they're looking for to make sure they're happy with your agency's end product.
Lucky for you, there are several considerations to think about, which include (but are not limited) to:
Customer Retention

Customer Acquisition

Customer Profitability

Market Share

Customer Use
The best software enables collaboration and communication between clients and agencies. In short, your agency tools should streamline and simplify processes for your clients—all while guaranteeing that you deliver a quality product.
4) Budget
While budgets may be the bane of every agency's existence—no matter the size or scope of a project—they are ultimately one of the most important factors. Your agency should always know where and why it stands in terms of money spent. Integrated agency software tools should most certainly aide this process.
From streamlining the accrual process to generating customized, accurate invoices, the best tools should reduce misunderstandings and improve your cash flow.
5) Team Satisfaction
Ever been on a project team that despises its agency management software? Keep in mind that your PM tool should encourage collaboration and communication and increase employee engagement—not stunt it. From generating online proofs and simplifying timesheets, to integrating with preferred tools and offering powerful search tools, the best tools act as extension of your creative teams.