Going Beyond Creativity: How to Produce Content at Scale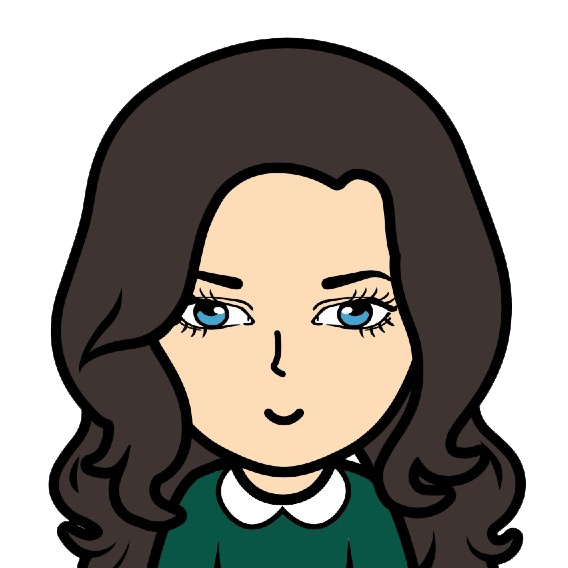 Go beyond creativity by creating high-quality content at scale - learn how in our latest post.
If you're marketing in 2021, you need content more than ever.
From TikTok clips to TV commercials, brands need an astonishing amount of content spread across dozens of channels.
While this is good for agencies - more work equals more billable hours - it also poses an incredible creative challenge. How do you produce content at scale without sacrificing quality?
Agencies that can find a clear answer to this question will thrive in our omnichannel, social-first world.
In this post, I'll discuss some approaches and ideas that will change the way you approach content creation. You'll learn:
Why you need to create a 'brand hub' for all your clients
How to structure your teams for better performance
How to use automation and templatization to scale up content production
How to audit and improve your content creation workflows
1. Establish a 'Brand Hub'
Most content campaigns start off on-brand. But as more and more people join the team - including outside experts and freelancers - the more the chances of the content going off-brand.
New team members frequently don't have access to the latest brand assets. When they do get access, they don't know how the brand has evolved over time. Lessons from past campaigns remain siloed away in core teams, leaving freelancers and occasional collaborators guessing whether they're on-brand or not.
This problem is particularly worse in social media teams. The sheer scale and speed of social media means that you're always one editorial lapse away from a catastrophic branding failure.
The solution to these problems?
A 'brand hub'.
Think of this as a brand-specific repository of all brand assets, conversations, and updates. This hub should:
Offer team members and freelancers access to all brand assets as per their needs
Help stakeholders track changes to brand assets, values, and messaging over time
Automatically update stakeholders about key conversations and changes to the brand
Allow managers to give need-based access to outside contractors


Essentially, you want to create a single source of truth about the brand. As teams grow in size, they should be able to refer to this hub to know what's to be created as well as what has been created.
This will go a long way towards eliminating the information disparity between teams that invariably creeps into large content production campaigns.
Also read: How to Audit Your Agency Brand (and Transform It)
2. Change Your Teams
The same team structure can't fit every project. On some projects, you'll have deep expertise in-house. With others, you'll have to get experts from outside.
What matters is figuring out whether you'll do the heavy lifting of content creation, or if you'll merely offer expertise and editorial control.
Remember: expertise is expensive. You ideally want to leverage experts in a limited capacity and use them for guidance, not actual content creation.
By and large, your teams will have one of the following two structures:
In-house expertise, outside creation: This approach works best when you have deep expertise in-house and ready access to skilled freelance creators. Use the in-house expert to offer guidance, create guidelines, and ensure that the content is on-brand. Hand over the actual job of content creation to (cheaper) outside contractors.
In-house creation, outside expertise: Follow this approach if you don't have any in-house expertise but do have access to readily available content creation resources. Instead of building up expertise (an expensive and time consuming affair), hire freelance experts. Use them to offer guidance to your in-house resources.


Far too many agencies make the mistake of chasing 'expertise'. While expertise is crucial and helps build your own brand, it is also prohibitively expensive and slow, especially when you're scaling up.
A much better approach is to create hybrid teams that use experts in editorial roles instead of creative roles. The ubiquity and affordability of freelance talent makes it much easier to build highly streamlined, mission-specific teams that can come together (and disband) when needed.
Tools like Workamajig even let you create a roster of skilled freelancers (or 'vendors') who you can assign to projects with a few clicks.
3. Smooth Out Your Workflows
One of the biggest impediments to scaling content creation is the resistance creative agencies have to anything that might be construed as factory-like content production.
Sure, creativity is crucial - you are a creative agency after all - but it is also important to break down content creation into event-driven workflows. That's the only way you scale a core idea into a full-fledged campaign spread across multiple channels.
Workflows are necessary for bringing transparency, speed, and accuracy to your content creation. A workflow tells you exactly what is to be created and at what stage.
Your goal should be to create an event-driven workflow for every content type on every channel. It should indicate:
The content to be created for a particular stage
Stakeholders who should be updated about the status of the content
Quality control checks that must pass before the content can be moved to the next stage


The purpose of a workflow is to eliminate the highly specific, individual knowledge that's common to so many creative processes. Instead of relying on one experienced team member, a good workflow makes it possible for anyone to jump into the project and know exactly what to do next.
A good workflow should be as broad as it is detailed. It should give all stakeholders a bird's eye view of the process. It should also tell them the exact steps they must take to clear any stage in the process.
For example, if you're creating visual content for an Instagram campaign, you might have two stages - a) Creation and b) Quality Control.
In the first stage, you might include a creative brief, core brand assets, brand values, inspiration, and links to similar content pieces within the campaign.
In the next stage, you'll want a list of minimum requirements that the asset must have before it can go live (logo, brand colors, etc.). You can also list the stakeholders who must be notified about any changes.
This approach ensures that everyone knows what they're supposed to do at any given moment. It also ensures that no critical quality check is missed before the content goes live.
Also read: The Complete Beginner's Guide to Workflow Management
We make Workamajig, the all-in-one project management suite built for creative teams
Everything in one place
Project Management
Resourcing & Scheduling


Custom Dashboards
Business Insights
Task Management & Time Tracking
4. Use Templatization
Creative agencies will often go to great lengths to emphasize how their content is completely bespoke and never created from templates.
But if you're going to produce content at scale, you have to escape templatization.
Templates are nothing but a creative manifestation of your data. If your data clearly shows that landing pages that follow a particular design pattern outperform others, it only makes sense to turn it into a template.
This is the part that agencies often ignore: every template must be based on data.
Creative teams will often turn to third-party templates when they're short on time and need to churn out content. This content often ends up underperforming because you really don't have any historical data on the performance of a third-party template in your context.
However, if you create templates based on data from your past projects, you can at least rely on them to deliver a minimum success rate (MSR). This 'MSR' is critical for turning templates into a cornerstone of your content creation strategy. It limits failure and ensures that whatever you produce will almost always hit your historical performance standards at least.
Your goal should be to dig through the historical performance of different content types for various projects. Ask yourself:
What is the baseline performance for each content piece? Are there some clear outliers?
Is there a clear pattern across your most successful content pieces? How different are they from the average content piece?
If there is a pattern, can it be turned into a template?
You'll find that there are patterns in everything from Instagram posts to blog headlines. If you can turn them into templates and formulas, you can easily plug new content and at least hit your minimum success rate.
The key to success with this strategy is easy access to all your content and its historical performance. While your analytics tool should help you with the latter, you will still need to create a centralized content library.
Tools like Workamajig make this easy by giving you quick access to all files related to a project or task in one place.
5. Use Automation
If there's one thing most agencies have in common, it's their derision of anything related to automation (especially if it has the words 'AI' somewhere in the mix).
I can understand why - automation has promised a great deal, delivered very little in the past.
But now is the time to take a closer look at automation solutions, especially if you want to create content at scale.
Automation is templatization on steroids. Take data from multiple sources, apply some machine learning, and you have automation that can reliably produce content at scale (or at least assist in content creation).
For example, this tool automatically creates dozens of ad headlines and descriptions from a handful of seed phrases. While the results might not be as good as a stellar copywriter's work, the cost and speed makes it a worthwhile alternative.

All automation solutions can be broadly divided into three categories:
Complete automation: Tools that will create content for you. The quality of the content is usually mediocre at best. However, these can be a viable solution if you need filler content or if you can devote some resources to fine-tuning the created content.

Rytr

,

Pictory

, etc. are some examples.
Partial automation: Tools that automate research and/or give you an outline to speed up content creation. These tools are extremely useful for scaling content production and should form a core part of your toolkit. Examples include

MarketMuse

,

Frase

, etc.
It's important to contextualize automation. Automation can't (and shouldn't) be your bread and butter. As a creative agency, your bespoke, original work is still your most valuable asset.
However, automation can be very useful for:
Creating filler content for distribution on low priority platforms
Offering inspiration for new campaigns
Providing a structured outline or framework for a content piece


If you use automation as it was meant to be used - to assist in content creation - you'll find that it can drastically increase the speed and scale at which you can produce content.
Also read: How Your Agency Can Leverage Automation to Run Better Projects
Over to You
Creativity doesn't scale. Creative content, however, can scale - with the right tools and approaches.
By adopting better workflows, changing your team structure, and leveraging automation, you can produce content at scale without sacrificing quality.
One thing that scalable content needs more than ever is data. If you have quick access to all your agency data, you can make better decisions, learn from past projects, and centralize all institutional knowledge.
Tools like Workamajig make this possible. Tap the button below to learn how Workamajig can transform the way you run your agency (and create your content).
About The Author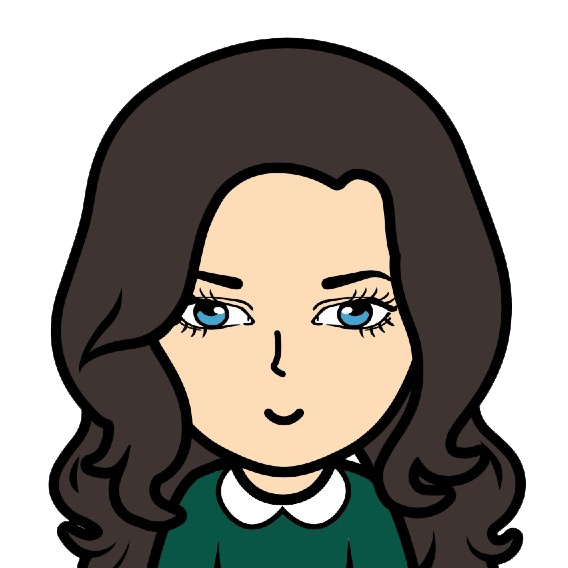 Sylvia joined the Workamajig marketing team in '17 & with her background in graphic design & business, she's an awesome addition. At just under 5 feet, Sylvia is a living testament to the adage that good things come in small packages. You can reach her by sending an email to sylviam@workamajig.com.