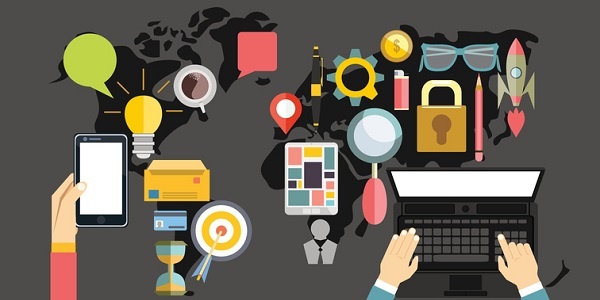 Creative agency project management software can make your work easier—but only if it does what it should.
Software sometimes is limited in what it can do. It might allow you to create a budget, but it may not be capable of tracking timesheets, for example.
The more integrated your software is, the more powerful it can be for your agency. Leveraging technology that connects departments and functions will increase efficiency—and ultimately profitability.
Here are nine examples of what you need from your creative agency project management software.
1. Templates
Spare yourself the ordeal of recreating the proverbial wheel. What worked once may not necessarily work again, but you can save time and improve your chances of success by creating project budgets based on templates that pull from similar projects that you completed previously. You can also please clients by customizing their invoices with formats that they prefer and using them to speed up approvals.
2. Collaboration platform
Digital proofing facilitates clients' feedback by allowing them to directly comment on shared copies of creative deliverables. Your team can then revise its work accordingly and reroute it back to the client for additional review. Once the client signs off, you can move on to the next deliverable, thereby keeping your project on track.
---
---
3. Communication history
When working on a project, so much can be said by so many people in so many different ways that it can be easy to lose track. Who is waiting on what, from whom? And when is it due? Your creative agency project management software should eliminate such confusion by storing all of your communication for common use and reference.
4. Task management
Breaking work into steps and assigning tasks is essential for finishing on time. Software should help you identify necessary tasks and delegate them to your team members. You should also be able to manage tasks and access schedules and to-do items from anywhere so that you can keep projects moving.
5. Revenue forecasting
Determining your ability to handle additional work is key in pleasing clients. Your software should be capable of forecasting revenue so that you can decide if you will have the resources you need to complete new projects on time and in line with clients' expectations.
6. Resource management
Knowing who is available to handle work at any given time allows you to maximize your resources. You can shift work from overburdened team members to those with excess capacity, thereby improving productivity and reducing employee burnout. Your software should also help you avoid being short-staffed, and thus keep work flowing, by letting you forecast resource demand.
7. Reporting
Good decisions come from good data. Robust reporting features let you see how your agency is performing and your projects are advancing. Regularly assessing compliance with budgets, alignment with profitability goals, and adherence to deadlines helps you spot and avoid potential problems.
8. Automation
Set it and forget it. That's about as easy as project management can be. You need your creative agency project management software to automate routine tasks like time tracking so that your team can concentrate on delivering profitable work on time and pleasing clients.
9. Mobility
The 9-to-5 office days are gone. Even cubicle farms are becoming a relic of the past as today's workforce is increasingly mobile, doing work from anywhere at any time. Your software should provide mobile access on all devices so that you and your team always have the information you need to do the work that must be done.
Just as the demands on your time are numerous, so too are you going to ask a lot of your project management software. This article lists nine examples of what you need from your creative agency project management software. Tell us what you would add.