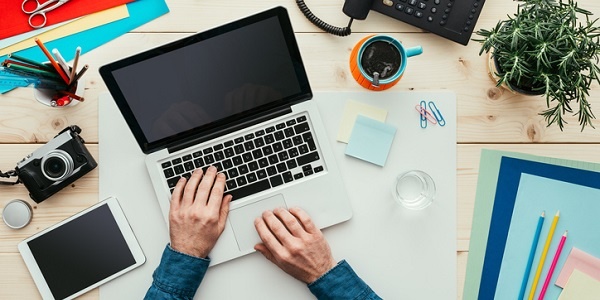 Your agency has multiple departments. And whether they admit it or not, they do interact with each other from time to time. From creative to accounting, no single department overshadows the other. While one creates the ideas, the other ensures your agency's proverbial financial boat is still afloat.
In other words, the end goal of your agency is cross-departmental unity. You house numerous departments under a single roof—so why would you use multiple project management tools across your agency?
An all-in-one agency management software creates a singular program that gathers all relevant information so that all necessary moving parts are in the loop. Consider some of the arguments for an integrated project management tool.
---
---
Save time – and money.
Time is money, and money is…well, everything. Project management tools that contain all the necessary tools to run, manage, and complete a campaign saves everyone's time. Not only does robust project management software store all information in a centralized location, it makes all project specs visible and accessible, making it easy to gather information and documents.
Share documents and files with just a few clicks—and watch as your team works faster and more effectively.
Additionally, effective agency management software reduces the need for extra software and apps. Not only does your team work more effectively, but robust, integrated tools save agencies serious money. Why fix it if it isn't broken?
Reduce stress – and increase organization.
Ultimately, managers are attracted to project management tools due to their ease of use. Why complicate an already convoluted creative process? Reduce the administrative side of your job by relying on your project management tool for finances, timesheets, payroll, and reporting purposes.
Not only do automated tools provide invaluable insight into your agency's core functions, it also increases organization and your day-to-day processes. Whether your team is working on an ad hoc request, or a multifaceted, cross-platform campaign, the right agency management software makes it easy to organize your activities.
Centralize resources – increase transparency.
Keeping track of your resources is paramount to project success. As you know, planning work breakdown structure and supporting it with data is only half the battle—getting resources to perform actual tasks and adhere to agency processes is the hard part.
Intuitive, agency management software tools make it so all resources have a comprehensive overview of their tasks and subtasks. Having a system that doubles as a hub for project information and status reporting can lead to increased organization and collaboration.
Not only does this boost individual accountability, it provides managers with oversight of all team activity. Sure, the best tools lead to effective processes and forecasting—but they also increase organizational visibility and reporting capabilities. Integrated tools provide project managers with guidance on goals and monitoring alignment between objectives.
Modern project management shouldn't be consigned to specific industries or departments. As roles become increasingly integrated, creative agencies should respond with effective internal organization. And the right tools can increase productivity, accountability, and your return on investment on each project.