A monthly newsletter by Workamajig
Process: workflows & operations - ya know, the day-to-day stuff

Projects: 'nuff said

People: think resource management, employee retention, customer service

Profits: the part that keeps us all in business ;)
April 2023
This month, we're focusing on Projects, with an illuminating spotlight on Marketing Project Management.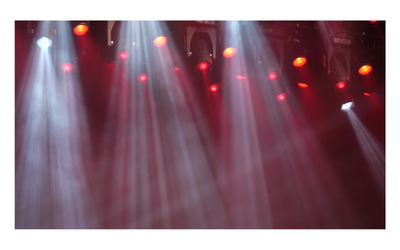 Marketing Project Management A-Z
At Workamajig, we've created an A-Z guide on this topic, including:
3 Marketing Communication Strategies
Benefits of Social Media Marketing
Building a Marketing Campaign Timeline
Marketing Project Management Tools
Marketing Project Plans
Click here to learn how to run your marketing project management the A+ way.
To learn exactly how to navigate Workamajig's Project Management page, click here to access the help guide.
👩‍⚖️ Experts Speak
Meet our new feature section showcasing expert opinions on the biggest topics in creative agency & project management.
This month, we're kicking off with some wise words from our very own Penny Kooy, who's been with Workamajig for over 14 years!
"Using Workamajig to manage your marketing campaigns can provide excellent visibility while having a profound and positive impact on your agency. Establishing a budget for the campaign and monitoring how all the various projects are utilizing it in real time makes a company proactive.
Tracking the profitability and specifics of the campaign, as well as the associated projects including but not limited to sharing files and conversations at all levels, is a real game changer. Not only will this ensure we are 'in the know' of all the different aspects of the campaign, but it will also instill confidence in our process as we can review it effectively and efficiently."
Currently using Workamajig? Reach out to support@workamajig.com to review your current workflows & make sure you're getting the most out of Workamajig!
Creative Marketing Statistics
Key creative marketing statistics are important to know if you work in the creative industry and can benefit creative marketing professionals, agency leaders, business owners, and anyone interested in understanding consumer behavior and creative marketing trends. They can help shape your marketing strategy, for example, emphasizing the importance of increasing quality content to keep up with the competition, improving your organic search results to boost conversions and sales, or discovering that the average social media engagement rate isn't that far off your own.
This complete guide details digital agency trends, covering everything from agency salaries and employee utilization rates to the latest copywriting, design, SEO, and social media trends you need to know in 2023.
News and Updates
3 exciting events coming up in May!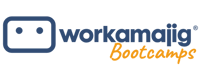 Project Management Bootcamp on May 1-2 - click here to register!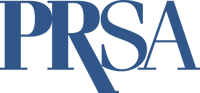 We're sponsoring the PRSA conference- click to find out our special offer for attendees

We're also sponsoring the AMI BABA conference, also with a special offer for those who attend. Click here to find out more!
Client Showcase
Heinrich Marketing, a Denver-based marketing agency, was using a very complicated system, which people did not want to use. But now, Julie Forbes recounts how:
'Workamajig has solved our greatest challenges in that it's really easy to use, you can slice and dice the info in a lot of different ways. It's given us a project schedule that tells you what you need to do from start to finish, who's supposed to do what, and how long it's meant to take.'
'The support is great, you can call and ask questions. It's agency-specific and has all the bells and whistles the company was asking for. It has provided a one-stop-shop for the staff and just been really helpful.'
Feature Releases



Who gets to access your custom reports?
With this month's update, you can now allow access to people belonging to a specific security group, as well as individuals.
This feature adds a layer of security to Workamajig's reporting capabilities, as well as streamlines your reporting so that they only get to the people who need to know about them.
To find out exactly how this works, click here.
To get in on all the latest releases, click here.
P.P.S. Join Kelly Campbell twice a month as she goes deep into what it means to lead a creative agency, with interviews discussing leadership, culture, mindset, and more.
Check out the latest podcast episodes here
Join thousands of subscribers & learn all about the 4 Ps at the core of every creative team.
Process: workflows & operations - ya know, the day-to-day stuff

Projects: 'nuff said

People: think resource management, employee retention, customer service

Profits: the part that keeps us all in business ;)
You'll get:
Actionable tips
Free templates
Workamajig news
And much, much more!