There are many critical areas to pay attention to within the realm of creative project management software. While most platforms offer at least one or two functional points within these areas, the options dwindle when you try to satisfy all - at at least most - facets within each. Even so, a strong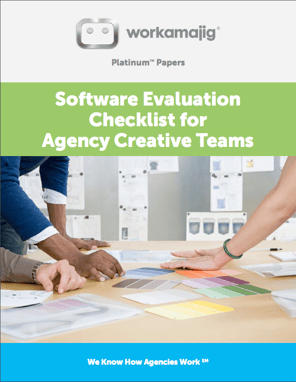 and robust creative project management software can satisfy all of the requirements you need to be successful.
In this guide, you will learn:
What agencies should expect from great project management software

The most important project management features to compare.

What Workamajig offers that nobody else does
To download your free guide, please fill out the form on the right.