How to Figure Out Your 2021 Content Plan Today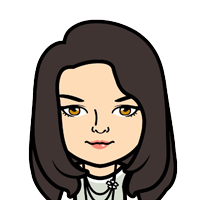 What should your 2021 content plan look like? What trends should you keep in mind? Find answers in our latest post.
It's been some year, hasn't it?
So many of the plans you had anticipated at the end of 2019 had to be scrapped earlier this year. The pandemic changed every aspect of our lives, from the way we work to the way we entertain ourselves.
Will 2021 be the same? Or will new trends emerge?
It's hard to predict anything at the moment. But it's clear that some of the trends accelerated by the pandemic - such as work from home - will stick around.
Your agency's content strategy should change to reflect these changing trends. You also need to be cognizant of broader changes in the content and marketing landscape.
In this post, I'll take a closer look at all these trends and how to create your 2021 content plan around them.
1. How 'Work From Home' is Changing Content
If there's one term that dominated 2020 (besides "COVID", of course), it's "work from home".
As the first wave of lockdowns started around the world, most businesses shifted to remote working (if they could). Just take a look at the Google search interest for "work from home" - interest spiked massively in the first half of the year.

This is a trend that was already booming before 2020, but the pandemic accelerated it greatly. And while many businesses (and their employees) might be eager to return to the office, many will continue to work remotely.
In a Gartner survey of business leaders, 82% of respondents said that they'll continue partial remote work even after the threat of COVID-19 subsides. In another study by Cisco, the percentage of workers who will work from home half the time is set to nearly double.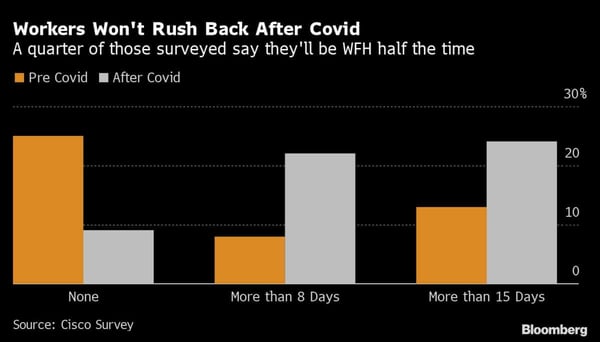 We've already talked at length about the impact remote work will have on your business. However, we haven't discussed how remote work changes the way content is consumed.
Broadly, these changes can be characterized as follows:
1. Change in the time of content consumption
It used to be that you'd listen to long-form content - such as podcasts - during your commute. Consumption would spike around morning/evening and stay flat for the rest of the day.
In the absence of the commute, there are no morning/evening spikes. Instead, as data from podcast network Acast shows, consumption is spread evenly throughout the day.

Podcast listening is now spread evenly throughout the day instead of morning/evening commute spikes
2. Change in the type of content consumed
Someone working from home doesn't have the same restrictions as someone in an office. You might not open a YouTube video in-between tasks on your office computer. But you can certainly do so if you're working from home.
In fact, a survey of social media users in the US found that nearly 40% of respondents would consume YouTube "significantly more" when working from home.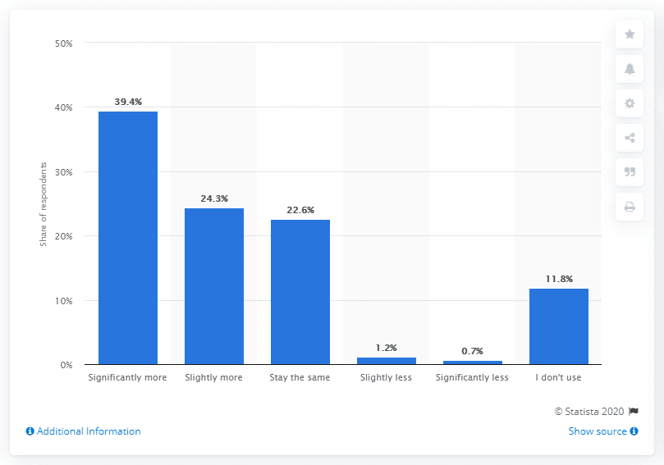 Percentage of US social media users who said their YouTube consumption would increase/decrease due to remote work
The numbers from other streaming services bear this out as well. Movie watching was up 70% on HBO Now and Twitch viewership increased by 31% in the early part of 2020.
When there is no boundary between "work" and "home", it stands to reason that content you'd normally not consume at work will be consumed more and more in the near future.
3. Change in the device content is consumed on
A third change is in the device(s) people consume content on.
Since people working from home have no commute, nor are they expected to travel for work purposes (such as a sales call), much of their content consumption happens on larger screens (i.e. desktops, laptops, and TVs).
For instance, on Acast's podcast network, content consumption on Chromecast and smart speakers (such as Alexa) was up 35% and 26% respectively.

More and more users are listening to podcasts on home devices such as Sonos and Alexa speakers
How You Should Respond
If the way your audience consumes content is changing, so should your content and its marketing.
If you produce a lot of podcasts, for instance, your marketing usually revolves around the morning/evening peak times. But if your listeners are tuning in throughout the day, your marketing will have to be more evenly paced out as well.
Similarly, most content marketers have been creating bite-sized content that readers can consume during breaks and morning commutes. But since your audience is now "tuned in" all through the day, you have the luxury of experimenting with long-form content.
Here are some ways you can change your content strategy to keep pace with your remote working audience:
Invest in content that can be consumed passively, such as podcasts.
Try offering audio versions of your existing content assets. Tools like Narro, SpeechKit, and TAYL can easily turn your articles into audio. This gives you a vast content library that can be consumed passively.
Create longer podcast episodes. You might have been squeezing everything into 30 minute episodes for the commute crowd. But with a work from home audience, you don't have similar limitations. Longer podcast episodes can also be slower-paced, calmer, and more enjoyable when consumed passively.
Fine-tune your desktop/laptop experiences. Many marketers have been too focused on the mobile experience and have ignored their web presence. Since more and more of your audience will access your content while working on their computers, it's a good idea to spruce up your website.
2. Add More Content-Types to Your Arsenal
In 2020, the conference circuit collapsed and was replaced entirely by online events.
And I'm not sure if everyone missed it.
2020 changed a lot of preconceived notions, especially with events, learning, and content. We learned that you can host successful events online, attend virtual concerts, and even participate in improv shows without leaving the house.
More importantly, the drastically lower cost of remote events meant that you could attend a lot more seminars (well, webinars) and conferences.
This is a trend I predict will hold through 2021 and beyond. Sure, we will have physical events and major conferences will move offline as quickly as possible. But the sheer value of hosting or attending multiple online events isn't going to go away anytime soon.
As a marketer and content creator, this presents a great opportunity. Instead of spending your entire budget on a single $3,000/head weekend conference, you can host/attend several smaller online events.
Besides the savings, this also means:
More learning opportunities
More chances to network
Far less traveling
The opportunity to connect with people located outside your country
The final bit is a massive win, especially if you live outside major cities. If you're a big city-based agency looking to tap into a small local market (or vice versa), a location-independent conference can earn you an entirely new audience.
How You Should Respond
If you haven't already, add at least one webinar/web conference to your marketing mix. There is great value to be had in both hosting and attending such events.
Ideally, these events should be open to all, affordable, and should showcase your best content.
While the sheer expense of hosting in-person events means that large conferences are often generalist in their focus, online events are much, much cheaper. Thus, you can focus on niche topics that would interest a more narrow audience.
If you're new to hosting online events, Cvent has a great guide. Also refer to this guide by HubSpot to see examples of great virtual events.
3. Analyze Your Marketing Mix
Right now, many of you are publishing your content on as many platforms as possible.
In 2021, it's time to take a step back and ask yourself: is this really the best strategy?
It's becoming increasingly clear that a few platforms now account for a bulk of interactions and chatter online. A second-tier of platforms might get some traffic, but both the quality and quantity of engagement remains subpar.
Social networks are particularly guilty of touting their "active user" numbers. The truth is that a large number of these users might be bots or "zombie users" who only check in because of aggressive email campaigns by the social network.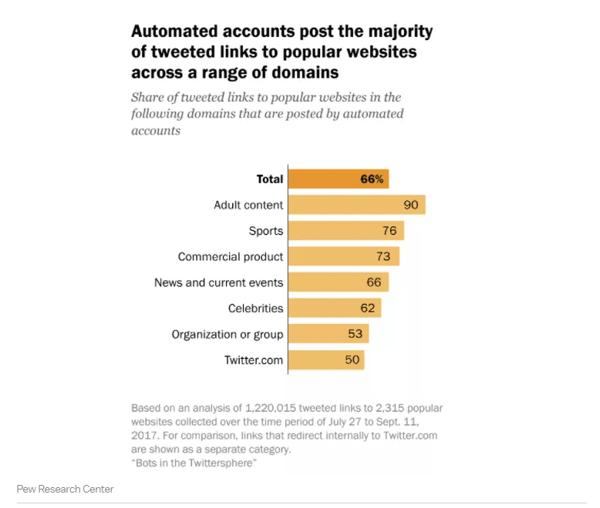 A large number of links on Twitter are made by bots
Even if they do have active users, not all platforms have the right kind of users. If your audience is 20 year olds, Facebook, despite its overall numbers, isn't really the best platform for you - it's hemorrhaging millennials and Gen-Z rapidly.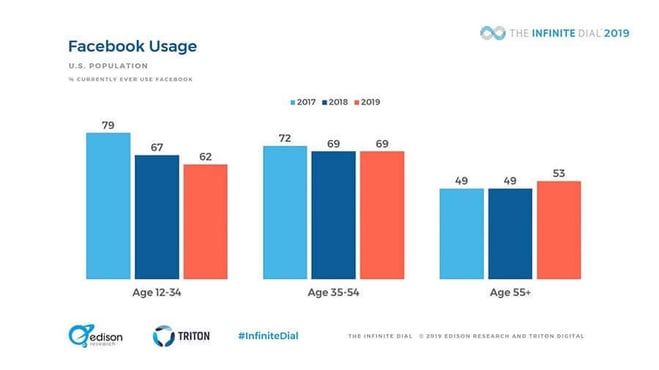 Facebook is losing younger users and gaining older users
The post-pandemic world is also reshaping media platforms. Expect traffic at LinkedIn to rise in the wake of all the layoffs. The demand for video content also means that formerly niche networks like TikTok are seeing a massive boom.
While you're at it, also consider long-term trends. Ask yourself: what will the media landscape look like in 5 years? Will SEO be as important? What social networks will replace the current ones?
For instance, Google's share of "zero-click" searches (i.e. searches where Google shows the answer on the SERP itself) has been steadily increasing.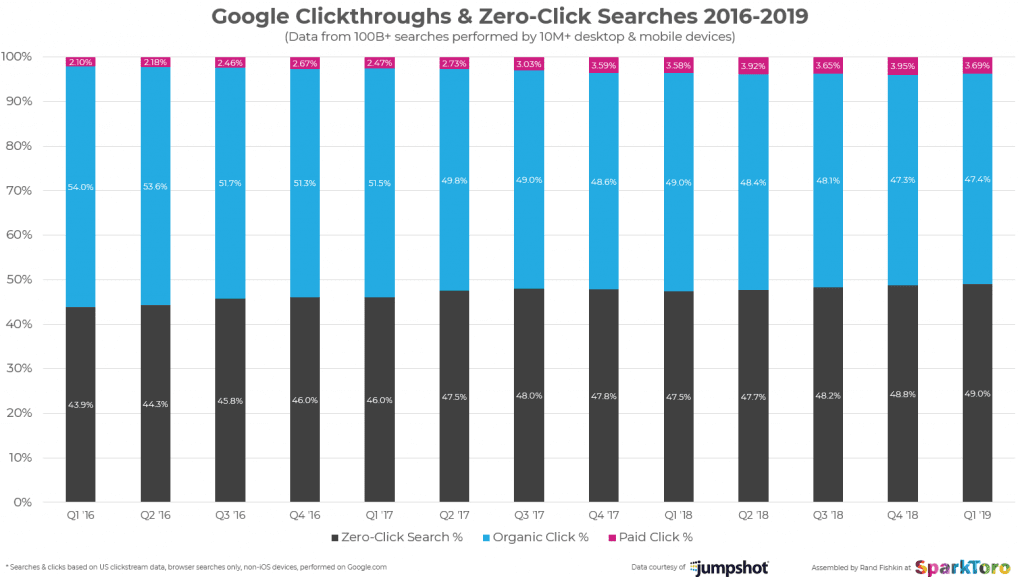 Total organic traffic opportunities on Google are steadily declining
Given the constantly declining organic traffic opportunities, you have to ask: is it worth it to go all-in on SEO over the long term?
How You Should Respond
To start with, discard the "publish everywhere" mentality. Instead, analyze your own data. Have you really had meaningful engagement from your Pinterest posts? Have your LinkedIn articles ever resulted in a quality lead?
If not, it's time to abandon these platforms. Instead of spreading your attention everywhere, focus on being really, really good at 1-2 targeted platforms.
Don't be afraid to step out of the comfort zone of the Facebook/LinkedIn/Instagram/Twitter/Pinterest social media mix. TikTok is booming and Snapchat is still relevant. Try experimenting with these as well.
If nothing else, they will force you to create new content types - always a good idea.
4. Reclaim Your Authority
During the pandemic, did you ever feel "information fatigue"?
It seemed like you couldn't go a single day without learning something new about COVID and its effects. So much so that couldn't positively rely on a specific source and had to eventually turn to the primary sources: research papers, government agencies, etc.
Now imagine how someone new to marketing or design might feel when it comes to agency content. There is so much content being produced at such a vast scale that there is really no reliable resource.
Part of the blame rests on marketers. Content is a "numbers game" - the more you produce, the more chances you have of finding an audience.
Pursuing this numbers game, however, means that your content often gets lost in the noise of the internet. If your 1,000 word article on product design is competing with 500 other articles on product design, how do you really hope to stand out?
This is why the pursuit of quality and excellence is more important than ever. If there is too much noise, the signal stands out. If there is too much low-quality, "just for the numbers" content out there, simply investing in truly authoritative content will help you excel.


How You Should Respond
Ditch the "content for content's sake" approach. Don't produce content just because you need to cover a keyword or publish X number of posts on LinkedIn every month.
Instead, focus on being the authority in your niche.
Publish 5x fewer content pieces if you have to. But make sure that every piece is the best possible.
COVID and all the content produced around it was a good wake up call: true authority really matters. Make this your mission for 2021.
Over to You
2020 unfurled a lot of changes, but it's hard to predict which ones will stick around. All we can say for sure is that 2021 will be a time for change.
Use this as a reference for building your 2021 content playbook. But make sure that your plans are flexible - how the next year plays out is hard to tell right now.
One way to make your content marketing team more nimble is to use better management tools. With Workamajig's fast and effortless all-in-one agency software, you will be able to pivot easily.
You don't have to take my word for it - try a demo today and see for yourself:
About The Author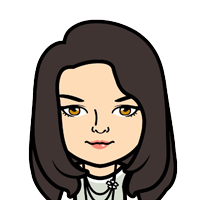 Esther, Workamajig's current Marketing Manager, joined the team back in '14. She's a Jersey girl at heart with plenty of NY grit from her time across the river. Like most credentialed marketing gals, she's always got a good cup of coffee and would love to hear from you at estherc@workamajig.com.