How to Scale Your Social Media Agency With 5 Instagram Tools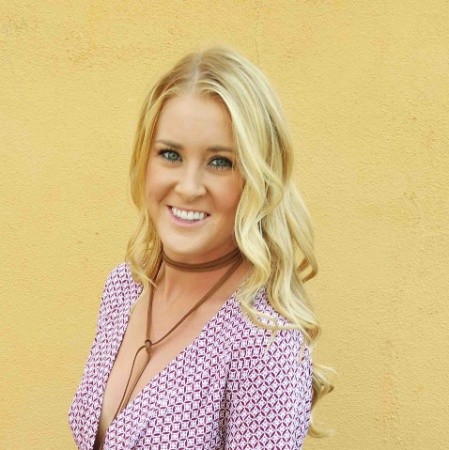 This is a guest post by Alexz Miller, director of marketing for Kicksta. Alexz talks about how agencies can scale their Instagram-focused marketing with different tools.
As a social media manager trying to figure out how to scale a digital marketing agency, Instagram is probably one of your most tedious platforms to manage.
Think about it: there are just so many things you have to keep up with.
Your whole feed needs to have a cohesive, on-brand look.
You have to post at least once a day to get the maximum amount of engagement.
And Instagram Stories are a whole different ballgame.
By the time you throw the tricky algorithm into the mix, you might be struggling to stay on top of your Instagram account.
With one billion users each month, Instagram is one of the most influential platforms out there. That's why it's essential to figure out an effective strategy and stick to it.
Plus, the ecommerce integrations Instagram has added — such as shoppable product tags and an upcoming in-app purchase option — make it easier to sell on Instagram than ever.
In a nutshell, Instagram is the most demanding social media platform the manage, but its also arguably the most important social media platform for brands and business- aka your clients.
So, if you're looking for a way to scale your digital agency, you need to find Instagram tools that will help you automate the process.
Here are the top five Instagram tools you need to increase your efficiency and scale a digital marketing agency.
Kicksta for Instagram Growth
Kicksta is an Instagram growth service that helps you draw more followers who are interested in your brand.
Once you sign up for Kicksta, you provide a list of target Instagram accounts whose followers you want to attract. Kicksta interacts with those users, liking around 30,000 photos a month from your account,
Through these targeted Instagrams, you are able to increase your reach and gain more Instagram followers on autopilot.
Kicksta works for businesses in any industry and helps foster organic growth. No spam accounts here. Instead, when you work with Kicksta, you can filter your audiences for each specific client's needs to grow a follower base that truly cares about their brands.
Kicksta is the best Instagram growth service for agencies because it was designed with social media managers in mind
First, Kicksta can manage multiple accounts, making your job easier and more efficient. It also has whitelabel and bulk pricing options. And overall, Kicksta strives to help you increase customer lifetime value (CLV) and customer satisfaction.
Kicksta works with numerous social media managers, PR companies, and digital agencies, and Kicksta is committed to matching your specific needs.
Canva for Instagram Graphics
Canva is a user-friendly graphic design tool that's equally as popular among both professional designers working for clients and amateur photographers who just want their Instagram to look good. Founded in 2012, the website lets you make everything from flyers to calendars to stationary, and it has free templates for every project type — including for social graphics.
Whether you want to create an Instagram story or an Instagram post, Canva can help. Use the template to create an image using photos (either stock photos or images of your own), text, and other elements such as lines or colorful backgrounds.
Why is Canva great for agencies in particular? The tool lets you save templates, so you can easily reuse designs instead of having to start from scratch every time. Plus, Canva offers both a desktop and a mobile view, letting you design at work or on-the-go.
"This site makes my life so much easier!" said one Canva user. "I make almost everything using Canva. Easy to use, great graphics and templates for when I am having creative block!"
You don't have to be a professional designer to use the website; just about anybody can figure it out. So if you have a large team that doesn't have graphic design abilities but needs to learn basic skills, Canva is a painless way to start up.
If you need to manage multiple client accounts, Canva recommends creating a separate account for each one. Canva for Work has a folder feature that you can use to share work for client approval, or to archive designs and find them later.
HeyOrca for Scheduling
The scheduling platform HeyOrca is specifically built for marketing agencies and has a range of features meant to support social media managers. With HeyOrca, you can control your content planning/collaboration, client approvals, and direct publishing all in one place even if you have multiple clients.
HeyOrca lets you give each client their own content calendar with a corresponding library for images, videos, and GIFs (unlimited storage through Dropbox integration). Next, you can utilize the visual drag-and-drop calendar to plan out posts in advance. Each post has a comments section for internal collaboration.
Clients can view and approve content (but not edit it) with no need to log in so you can receive early feedback and get the content publish-ready as soon as possible. Since other scheduling platforms aren't made specifically for agencies, many of them are difficult to navigate when it comes to getting client approval.
Once you have the green light from your client, HeyOrca publishes your content to whichever social media platforms you've specified. Finally, HeyOrca also offers analytics integrations with all major social networks — this tool shows you how your campaigns are performing and lets you export the data as a PDF for easy sharing.
HeyOrca offers a number of features that aren't found together in many other platforms. It's almost like a combination of Dropbox, Trello, Planoly, and Iconosquare — but it's all in one place. And the pricing plans at HeyOrca are based on how many clients you manage; if you have 16+ clients, you receive custom branding. That's why HeyOrca is the best tool to help scale a digital marketing agency.
A Color Story for Editing Images
If you want to be competitive on Instagram, beautiful, on-brand images are a must. Think about it: When you're scrolling through your own Instagram feed, are you more likely to double tap the dimly-lit photo with a generic filter or the aesthetically pleasing, uniquely colorful photo? People are naturally drawn to beauty, so editing your photos with a critical eye is the best way to draw them to your page; visuals are what Instagram is all about.
And that's where A Color Story comes in. Available on both desktop and as an app, A Color Story specializes in helping you make photos and videos that are fresh and colorful. The app has been featured on outlets such as Forbes, Travel + Leisure, and Refinery29.
A Color Story provides filters, tools, and other design aspects that you can use to edit your photos, making sure they're all on-brand to give your feed a cohesive feel.
And if you can't quite get the hang of all the filters and tools, A Color Story has several tutorials on its website that give you step-by-step instructions (via both text and video) on how to use certain features.
Iconosquare for Instagram Analytics
Iconosquare is used by over 25,000 agencies and businesses to track their social media analytics. Iconosquare is an official Instagram partner; it helps agencies by giving them one dashboard to track all of their clients.
The in-depth analytics that Iconosquare provides can help you better understand your clients' audience so you can make the best decisions and get more engagement. It's easy to switch back and forth between clients in your Iconosquare account, and you can also quickly download branded PDF reports; once downloaded, these can be sent to your inbox or straight to your client.
A competitor analysis feature helps you keep track of how your competitors are performing. You can also track the performance of your specific hashtags, and even "listen in" on conversations — Iconosquare's "My Tags / Mentions" feed notifies you whenever your brand is tagged or mentioned, and you can analyze these mentions, too.
Iconosquare also has the capability to publish photos. Upload your images in advance and schedule when you'd like them to be posted.
When it comes to how to scale a digital marketing agency, Instagram is one of the best weapons in your arsenal — and with these five tools in hand, your account will be growing by leaps and bounds in no time at all.
About The Author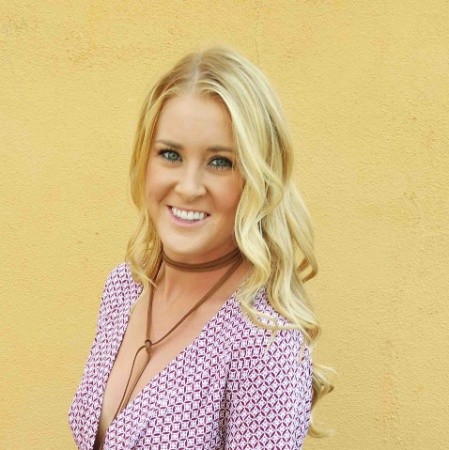 Alexz Miller is the director of marketing for Kicksta, a powerful tool to automate Instagram marketing and grow your followers organically.