What is Integrated Project Management (& is it Right for You)?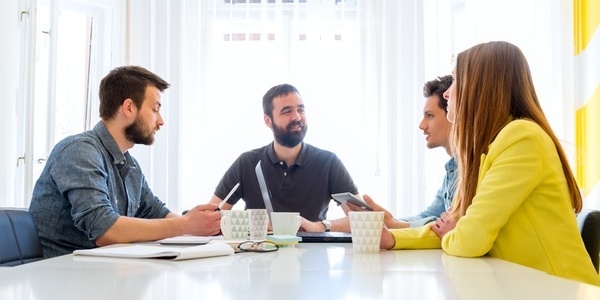 Integrated project management isn't for everyone. Depending on size, scope, and clientele, creative firms use a variety of PM methodologies to fit their unique demands. And because PM systems are so closely tied into an agency's overall process and day-to-day operations, it's critical to implement a methodology that caters to your needs.
So what is integrated project management?
To best understand the modern application of integrated management, it's best to understand what it's not. For starters, it's neither waterfall nor agile:
Waterfall Project Management:

sequential design process, in which progress is seen as flowing steadily downwards through the phases of conception, initiation, analysis, design, construction, testing, production/implementation and maintenance.

Agile Project Management:

iterative, incremental method of managing design and build activities.
At its core, integrated project management is a hybrid of these PM methods with added elements. Integrated PM came about when traditional agencies began offering in-house digital services. It combines traditional requirements found across account management, production, and project management.
These days, integrated producers share creative, processes, and resources across a variety of departments within their agencies. In integrated systems, producers act much like PMs (if we consider the traditional definition of the term, that is)—they create and build scopes and manage teams.
Who should use integrated project management?
To begin, integrated project management is defined differently across agencies. Integrated producers manage (you guessed it) integrated campaigns—or at least big chunks of them. The project methods are very similar to agile, but with additional responsibilities, such as coordinating projects across a range of media.
In many agencies, traditional employees like copywriters and art directors are coupled with digitally-based employees such as developers and digital strategists. Employees that exist within an integrated system are often experts in at least one area of the creative process, but are also collaborative and competent in other fields and skills. It isn't uncommon for integrated teams to blend UX and design, SEO and CRM, and designer and developer roles.
While large-scale, traditional agencies—those that make a bulk of their revenue from major print and television spots—may not utilize integrated project management to its fullest capabilities, smaller, leaner agencies benefit from its flexibility. Ultimately, integrated agencies dabble in disciplines as diverse as branding, design, digital, and communications. And while many agencies hire based around traditional roles, contemporary agencies have seen the benefit of hiring based on multifaceted, diverse skillsets.
It can be advantageous for agencies to build teams around employees that aren't limited to a single skill set. Think about it. Would you want a traditional copywriter or art director to work on print ads, social media, and in-store efforts within the span of a single week? Integrated PM can help streamline and simplify complex solutions. And when an integrated agency is able to supply most or all of the skills needed to tackle campaigns across an ever-expanding industry, it's able to work efficiently and effectively.
About The Author
Ron began a career in the software industry at 13, while working with his father. He's become an expert in job cost and project management for creative teams.