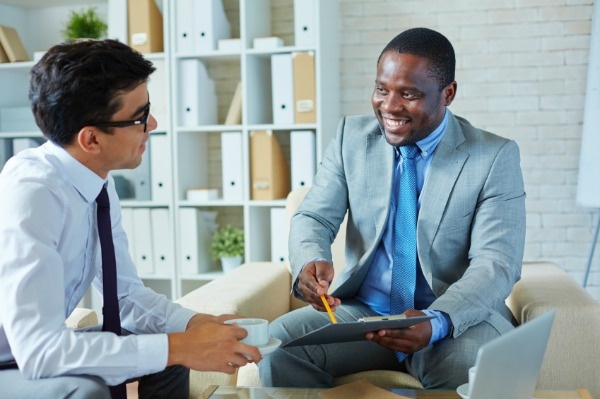 You know what they say about first impressions, don't you? Well, we're here to say that they matter in the creative industry—especially when it comes to establishing long-term, productive bonds with new clients. And no meeting is more important than your project kickoff.
Need some advice on stepping up your kickoff game? Here are four tips for rocking your next meeting.
Request that all attendees—both your team and stakeholders—review and provide feedback on your agenda before the actual meeting
You do have an agenda ready, right? We sure hope so. After all, it is your strongest tool in dictating a meeting's trajectory. If you need some advice on establishing a productive agenda, you can always review this blog post .
Asking all attendees to review your agenda in advance will not only ensure that everyone is on the same page, it will confirm that all necessary questions, comments, or concerns are being addressed. Allow them to provide feedback. This will streamline processes and ensure that nothing important is being ignored.
Once in the meeting, your agenda should be used to steer the meeting. And if everyone reviews the agenda prior to the big day, it will increase positive discussion time and allow for stakeholders to prepare adequate responses to your talking points.
Review big-picture, high-level assignments
Your project kickoff meeting should be less about specific task assignments and more about answering high-level questions and setting expectations moving forward. Above all, the kickoff meeting is about creating enthusiasm, establishing clarity and expectations, and making the necessary introductions.
Your main goals should be to:
Present the project and team to stakeholders

Generate enthusiasm and ensure clarity

Build credibility across your team

Establish and promote communication

Set goals, expectations, and action items
Of course, it's important to leave time for questions from stakeholders.
Identify a primary decision maker and points of contact
As project manager, it's often up to you to ensure that meetings are running smoothly. But during client-facing interactions, it's important to have the necessary departmental heads on-hand to make important decisions. You don't want a bunch of junior copywriters butting heads on creative direction, do you?
Identify and establish whom will be the key players moving forward. Set expectations up front, and make sure stakeholders know their primary points of contact. It's also important to name project leads to ensure that information is relayed to the rest of the team. Clearly establishing the decision makers up front will encourage productivity and collaboration.
Follow up with stakeholders
While it's important to end your meeting with a verbal overview of action items and proverbial next steps, it's equally important to follow up with a written summary. Preparing a proper post-meeting email that explicitly details key decisions, project expectations, and next steps provides your team with a course of action and a reference point moving forward.
What are your favorite project kickoff strategies? Leave a comment below and let us know!