Content Marketing - Past, Present and Future Prospects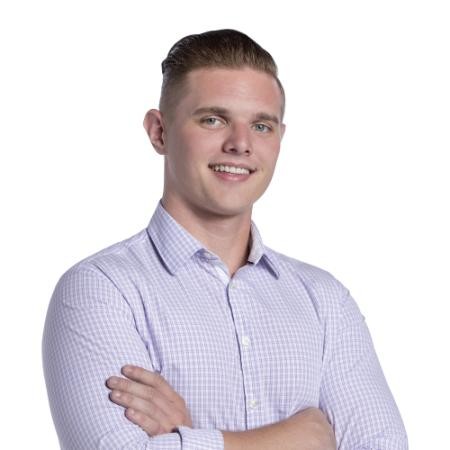 This is a guest post by Ronald Dod of Visiture.
In today's digitally-driven world, content marketing is no longer a cog in the marketing machine. It's the driving force behind all digital marketing.
Content is the most powerful weapon in any brand's arsenal as the proliferation of the internet has shifted the brand-consumer power dynamic, placing control squarely in the hands of buyers.
Because of this transition, content has become the vehicle that entertains, educates, inspires and informs customers in their buying decisions, ultimately pulling them deeper into the sales funnel.
However, over the past decade, content marketing has undergone a series of radical transformations and expansions. This has resulted in the number of published pieces growing exponentially year-over-year.
Due to the increasing saturation levels, content marketers have to follow the ebb and flow of the ever-changing algorithms of Google and other search engines to best optimize platforms, keywords and content quality to fit fluctuating best practices.
In 2018, content marketing is more different than in years gone by. But, to fully grasp where the industry is headed, one must first understand where it has been.

The Evolution of Content Marketing
A slew of industry experts evoke 1895's The Furrow by John Deere as the birth of content marketing–meaning the practice is over 120 years old.
Unlike modern times, the magazine was not intended to sell products but to educate farmers on how to be more effective tradesmen. This piece of content–while not its explicit focus–served to increase Deere's brand loyalty and sales.
Seeing some parallels?
For the sake of not dragging you through the next hundred years of content production, let's fast forward to the rapid emergence and proliferation of the internet–the invention that changed the content game forever.
When the internet and search engines became widespread commodities, content marketing was permanently altered. Through the rise of these technologies, brands were presented with the opportunity to reel in prospects through exceptional content, as opposed to the traditional method of reaching out to customers.
Digital distribution and increasing eCommerce sales would become the steadfast pillars of marketing strategies the world over.
Blogging became an internet staple, with the first coming into existence in 1994 via Justin Hall's Links.net. However, the term "blog" wouldn't enter the public lexicon until 1999 when Peter Merholz coined the term as a variation on John Barger's original moniker, "weblog."
(Image Source)
From this point on, the lines between content marketing and blogging would continue to blur, and the terms would grow increasingly synonymous.
Because of the cacophonous noise coming from all digital directions, today's brands rely far more on quality than quantity, which is the exact opposite of yesteryear's blogging practices.
It is now paramount that businesses ensure their content is highly relevant to the audience's wants, needs and interests. It must be simultaneously engaging and informative.
Moreover, five-hundred-word blog posts simply don't cut it anymore. Written content needs to be long-form and comprehensive in its offerings. It must directly answer the questions that users are seeking answers to online.
In more recent years, another seismic shift has taken place in the type of content that's getting published. Blogging is just one means of informing consumers, and it's quickly taking a back seat to assets like infographics, podcasts and videos.
Visuals are key in today's marketing landscape. Every minute, 300 hours of video are uploaded to YouTube and over five billion videos are consumed daily. Other social media sites like Facebook have begun prioritizing video content as it aims to one day overthrow YouTube as video king with its platform, Facebook Watch.
All of this begs the question: Where is content marketing headed for the rest of the decade?

The Future of Content Marketing: 4 Trends You Need to Know
Moving forward, there are some key factors you need to be aware of if you're going to win with content.
#1: Repurposing = Reach
One of the best approaches a business can take toward content marketing is to diversify its efforts. Generating content that spans a multitude of formats and tracking its performance is the best way to establish what resonates with an audience.
This doesn't mean that you need to have your team slave away for untold hours to develop endless streams of unique content.
A great resource-saving strategy is to repurpose good content into different forms. Turn a white paper into a blog or transform that blog into an infographic. Take that infographic and make a video, then cut up the video into various, bite-sized clips for social media.
#2: Video Is a Must
When it comes to video, there's no two ways about it. You need to create it moving forward to succeed online.
Video is here to stay as it gets the highest engagements rate by far. You must be generating videos for your audience if you want to compete. Video is the future of content online. Don't say you weren't warned.
#3: Voice Search Changes SERPs
(Image Source)
The next big wave of change on the horizon comes by way of voice search.
As it stands, voice search already accounts for at least 20 percent of all Google mobile searches, and the company has been crystal clear about its mobile first-strategy. According to ComScore, 50 percent of consumers will be using voice search by 2020.
Despite this, over 60 percent of marketers currently have no plan for optimizing voice search. This creates a massive opening for anyone wise enough to take it.
Optimize for voice search today and command the SERPs tomorrow.
#4: Go Evergreen
There's a lot of talk about the importance of evergreen content (content that doesn't lose value over time), yet most marketers are busy chasing hot topics and short-lived trends.
While both certainly have their place, temporal content receives short spikes of interest, gets lots of shares and then loses relevance. Evergreen content, however, has been proven to drive the most organic traffic with the least amount of investment.
Of course, all these tactics need to incorporate epic storytelling skills. Some things never go out of style. History has shown that content marketing is an ever-evolving practice. The only thing that will never change about content marketing is that it will invariably change over time.
If your brand seeks to develop staying power, flexibility is key. You need to have the foresight to see transformation and commit to providing your audience with the best content possible, in whatever format they desire.
As change closes in upon the content marketing industry once more, prepare your brand for the next evolution by integrating these four techniques into your content strategy.
About The Author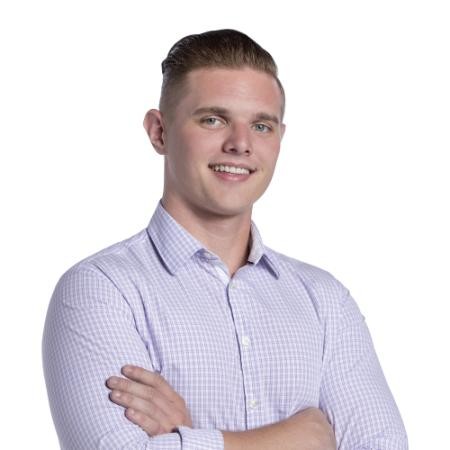 Ronald Dod is the co-founder and CMO of Visiture, an e-commerce focused marketing agency.