5 Scheduling Hacks to Improve Meeting Management In Your Agency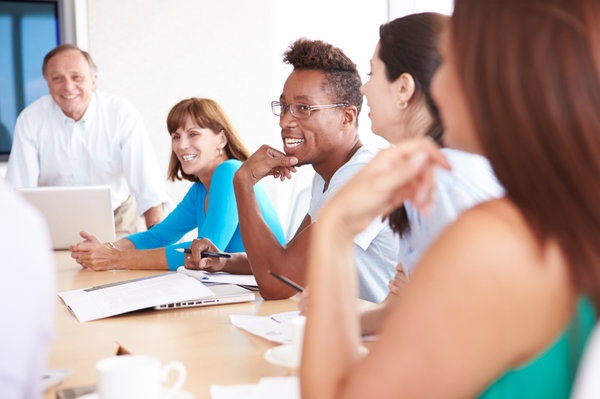 Meetings have cultivated a bad reputation over the years. And while many consider them to be an unproductive time sink, we think that a meeting's success really depends on how you coordinate and communicate with your team.
Here are five scheduling hacks that will help improve your meeting management—and ensure that your meetings are productive:
1. Store Your Info in One Place
One of your first responsibilities as a project manager is to know your team's availability—and to make sure that they are all on the same page. After all, your staff members are your most precious assets and keeping track of their schedules and availability is crucial.
Utilize resource management software to organize your staffing needs from one central location. Your project management software effectively communicates meetings, assignments, and more to your team, saving you time and effort. It also tracks schedules, which enables both project managers and team members to have a comprehensive overview of a project's status and workflow.
2. Work in Smaller Groups
The more people you have on your team, the less productive meetings become. While this may seem counterintuitive, it is true—especially with creative teams. Break down your team into smaller groups and emphasize small meetings. The smaller the team, the more output you'll receive from each member.
Plus, smaller groups build loyalty and encourage team happiness.
3. Outline Your Expectations and Goals
According to information gathered by Atlassian, 73% of employees admitted to doing other work in meetings. Part of effective meeting management is clearly communicating your expectations and goals to your team members. It's important to set clear agendas for your time so that your team members are prepared and engaged, should you need to meet as a team.
4. Eliminate Unnecessary Meetings
Simply put, many meetings are useless. Atlassian also reports that a whopping 47% of surveyed employees said that meetings are the biggest time waster in the modern office. Can your issue or question be answered or resolved via email or a conference call? If so, don't meet at all.
Another idea to consider as a leader is to offer your team permission to opt out of meetings they don't need to attend. While some meetings are a necessary evil, granting employees autonomy can actually lead to more productive workers.
And please, avoid meetings about meetings.
5. Schedule Short Meetings
While this may seem obvious, it's easier said than done. 31 hours are wasted on unproductive meetings and most employees attend 62 meetings a month. No matter how you look at it, that's a lot of wasted time. That's why it's important to be picky about what constitutes a meeting and how it's run.
Instead of long, formal meetings, institute shorter, informal sessions. Quick, ten-minute discussions over your morning coffee can be just as effective as time-consuming team meetings.
What scheduling hacks do you use to improve meeting management in your agency?


About The Author
David studied at the Northern AZ University & spent years working with agencies like J. Walter Thompson and McCann-Erickson and Fortune 100 companies in Tokyo.