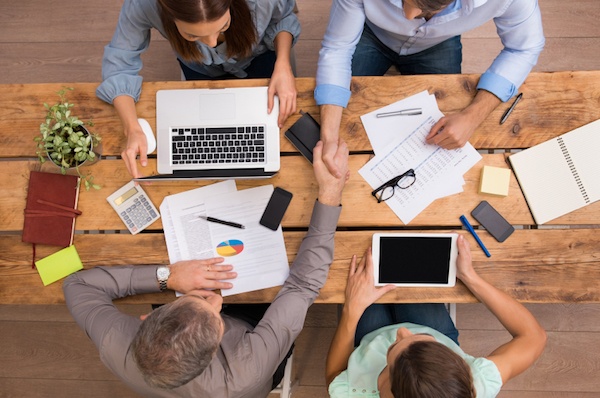 You already know that your communications plan can make or break the success of your project. As we've discussed before, your project communication plan is the roadmap for all of your creative campaigns. It ensures that projects remain on task and are completed on time. Furthermore, proper communication encourages collaboration across all departments of your agency and increases productivity within your project teams.
We hate to break it to you, but sometimes, even the best of communication plans fail. Because we exist and operate within the creative industry—a realm where success is often contingent on intangible concepts and varying metrics—project variables can change dramatically from one campaign to the next and one size rarely fits all.
While it's crucial to understand the steps for creating successful communication plans, it's equally important to know what to do when project communication plans fail. Below are some tips on what to do next.
Simplify, Simplify, Simplify
We've all encountered the over-achieving extraordinaire—the manager who writes pages and pages of complex text, incorporates overly detailed charts and graphs, and creates schedules with extraneous variables and restrictions. Sure, these micromanagers may mean well, but ultimately, they become impossible to follow.
While your communication plan should be comprehensive, you should avoid being overly complicated. Take a look at your plan: is it wordy? Loaded with technical jargon? If plans can't be communicated and discussed due to their complexity, your team members can't be expected to carry them out effectively.
If your communication plans are overly complex, shed the details and simplify, simplify, simplify.
Reevaluate Your Goals and Objectives
At their core, communication plans are focused, concise outlines that should explicitly include a number of manageable, clearly defined goals, objectives, and expectations. Project communication plans set standards for how, when, and why communication takes place. They should be able to do the following:
Promote awareness of the project

Increase employee ownership and acceptance of the project

Provide an avenue for stakeholders to provide feedback.
If your project plan fails to achieve the aforementioned, it may be time to reevaluate your goals and objectives. Remember, it's important to blatantly outline all necessary details in a simplified manner to avoid any confusion.
Your goals and expectations should be feasible, achievable, and foreseeable.
Re-establish Consistency
Project communication plans should be consistent and usable throughout a project's duration. From defining goals and expectations, to actually implementing your methodologies, project communication plans should provide everyone on the project with a crystal clear idea on who will report to whom.
To help, ask yourself the following questions:
How will stakeholders be informed of important updates and decisions?

Will project team members communicate in-person or virtually?

Who are the main points of contacts moving forward?

How often do you plan on holding project update meetings—and who will be involved?
Projects often fail because of their inability to answer these simple questions. If your plan crashes, it's important to take a minute to step back, and reevaluate the direction of your project communication plan.