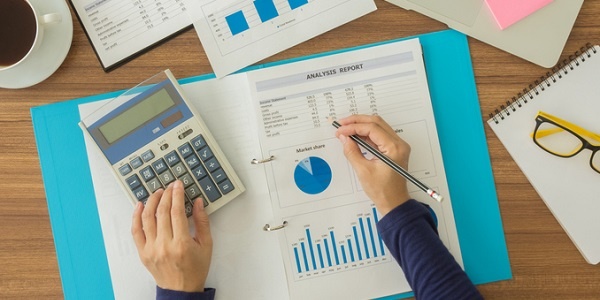 Picture your project budget as a sandcastle. You shape it to be creatively pleasing as well as efficiently built.
Your project should please your client, but it should also be profitable for both your client and for your agency. Achieving these objectives, which can sometimes seem contradictory, requires you to create a project budget that can withstand the shifting pressures of the creative process, like unanticipated delays or resource shortages.
You're best prepared to respond to challenges if you proactively manage your budget. In monitoring your budget closely, you can prevent problems from materializing or escalating. You can identify issues early and address them decisively based on reliable data.
Here is the best way to track your budget.
Start with templates
You've likely completed a similar project previously, perhaps even for the same client. Position your project for success by using a project estimate template based on similar projects in order to capture all of the costs that you expect to incur. Including details as seemingly minute as the postage that would be required, will help you track all costs.
Templates can also help you draft comprehensive creative briefs and develop schedules, thereby ensuring that your budget is adequate for attaining your client's objectives within the time desired. Incorporate your clients' changes to the briefs and schedules that you developed from your templates and reroute them for approval. This will subsequently help everyone track your project and its progress in accordance with your initial documents. Sharing access to your files will provide additional efficiency by allowing team members and stakeholders to refer back to them when making decisions during the project.
---
---
Break down the work
Organizing your project into manageable sections through a work breakdown structure helps you track your budget, because you can assign and manage individual responsibilities for particular tasks. Managing work in such detail allows you to more accurately capture expenses by determining what costs will be associated with each step of the project, as opposed to just estimating your expenses broadly. Such finite detail allows you to decide whether or not a task can be completed more efficiently, thus helping you stay within your budget.
Form a baseline
You know the adage. If you don't know where you're going, any road will get you there—or something to that effect. So, defining your starting point is essential for tracking your project budget.
Implement a baseline in order to track your tasks and project performance. Include criteria like:
Original scheduled start and finish dates

Planned efforts

Estimated costs

Budgeted revenue
Compare your progress—and your budget—to your baseline regularly. Assess how efficiently you are completing the project and the value that you are, or aren't, delivering as a result.
Monitor resources
Labor is a primary cost for any project. You must accurately account for the team members who will work on a project and their associated expense. Not only do you need to have enough resources, but you must also have the right resources. Your team members must be able to complete the tasks assigned to them and to deliver a quality project.
Forecast resource demand in order to ensure that you will have adequate help for completing your project on time, within budget, and in line with your client's expectations. Reforecast regularly so that you can use your resources efficiently. Adjust your project budget accordingly if you have to shift tasks from overburdened resources to team members who have available capacity.
Capture scope changes
Your client can change its mind. But you must update your budget if it does.
Scope changes are common and can cause you to exceed your budget. Your client may demand more, assuming that any extra work done by your team is included in the original scope or not considering that its additional requests require more effort than was originally agreed upon and covered in your project budget. Create change orders that authorize additional funding to cover the costs of new work when your client revises your project's scope.
Record expenses immediately
Accounting for expenses as they are incurred helps you compare actual amounts to your budget at any point. For example, you can stay organized by using project budgeting software in order to record a purchase order that is associated with your project rather than waiting for it to be reconciled and perhaps disrupting your budget later. Knowing where you stand in relation to your budget in real time will help you make decisions to stay within it as situations arise.
Automate timekeeping
As we noted previously, the time that your team accrues is often among the largest line items for a budget. Accounting for your team's time accurately is imperative for completing your project profitably and collecting payments from your client promptly.
Don't distract your team from its work by requiring it to document its time. Integrate timesheets into your workflow instead. Creative management software can simplify timesheets by automatically adding calendar appointments and tasks to timesheets, thereby making entry simple and more accurate. Your clients will also be more apt to pay invoices quickly if they know that the time billed has been automatically calculated.
Report regularly
Run project financial reports regularly. The type of reports and frequency should vary in accordance with their purpose and scope.
Here are just a few examples of reports that can help you track your project budget:
Billing Worksheet – Review unbilled transactions.

Chargeability Summary – Evaluate chargeable, non-chargeable, and total dollars and hours in comparison with your labor budget.

Hourly Realization Rate – Determine actual hourly rate earned.

Purchase Orders by Project – Group your purchase orders so that you can track accrued costs.
Reviewing reports when you're finished with your project can also help you assess its success.
Your project budget can ebb and flow with the creative process, but you must stay close to your original parameters if you want to deliver the return on investment that your client expects and your agency demands. We've provided you with our suggestion for the best way to track your project budget.
What are your suggestions? Share them with us.