5 Tools Every Creative Agency Should be Using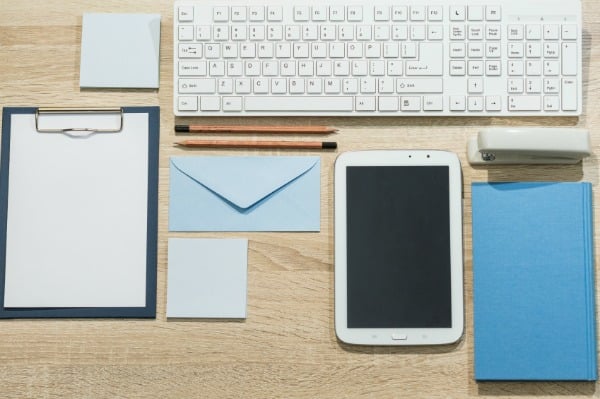 While technology has certainly made the lives of creative professionals a whole lot easier, it can be tough to keep up with the latest and greatest. Staying in touch with the top tech tools requires time. And no matter your role in the creative realm, time is a precious, but ultimately finite, resource.
Luckily for you, we've considered the top types of tools that your agency should be using.
1. Resource Management Tools
No matter the size or specialty of your agency, we can guarantee that there are numerous projects going on right now. And for sanity's sake, it's important to have a comprehensive overview of what's going on. Resource management tools allow project managers to do just this. The best software does the following:
Updates projects in real-time

Creates and maintains accurate scheduling

Manages workloads

Shows assignments

Routes files both internally and to clients
Resource management tools will allow you to take a step back and see exactly what's going on within your agency.
2. Project Management Tools
Enabling effective cross-departmental communication is paramount to a project's success. And managing your team members on an individual-level can often be overwhelming. Automate the process by utilizing an effective project management tool! In addition to integrating calendars and storing project specs and briefs, the best tools also encourage collaboration.
3. Financial Management Tools
Whether you like it or not, your finances impact virtually everything your agency does. And investing in a robust financial management system ensures that your data is being accurately analyzed, and that all your bases are being covered. These systems not only streamline the processes of billing, invoices, and reports, they simplify year-end accounting and manage your cash flow.
Proper financial management means that your company can grow and follow through on your policies and plans.
4. Customer Relationship Management Tools
New business is the hub of your firm's success—and new clients are the lifeblood of any agency. But keeping existing clients happy is just as important. That's why it's important to invest in a CRM that caters to both crowds. Robust CRM systems are flexible, powerful and should do the following:
Automatically sync contacts

Identify new opportunities

Work everywhere

Integrate calendars

Incorporate opportunity widgets and reporting
Why waste unnecessary time on processes when integrated tools can automate things for you?
5. Marketing Automation Tools
Over the past decade, marketing automation has developed an almost cult-like following. Automation allows marketing departments to automate processes while keeping things customizable. These tools can impact anything from email campaigns to social media endeavors—and they deliver results while cutting time in half.
Agencies that are lacking in their marketing department—or simply want to bolster their efforts—should consider implementing these robust tools.
What are the creative agency tools you have had the best success with? Share with us in the comments below!


About The Author
David studied at the Northern AZ University & spent years working with agencies like J. Walter Thompson and McCann-Erickson and Fortune 100 companies in Tokyo.