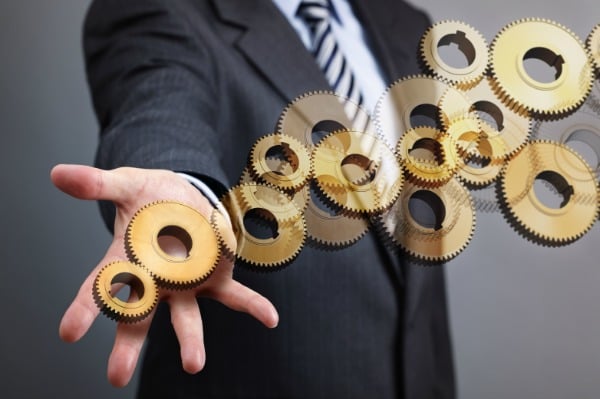 Consider your agency's internal goals and expectations. Even if your mission statement is not wonderfully worded, it probably involves your employees in some way, right? After all, keeping your individual resources happy and valuing their contribution—thus influencing productivity—is a great way to guarantee success.
But unfortunately, agency life is turbulent. Project times vary. Client interactions fluctuate. And people come and go. Is there really a way to plan ahead so that these bumps in the road don't throw your agency off-track? The answer is resource forecasting.
Read more to discover why we love resource forecasting—and why you should too.
It ensures that your resources are being utilized
You already know that in the creative industry, we rely on very human and individual factors—creativity, intelligence, aesthetic preferences—to propel a project. And as a project manager, it's important to use your resources to the best of their capability—all while valuing them as employees.
Sound difficult? It's really not.
Resource management software can help managers create schedules and manage workloads based on the individual. It also incorporates timesheets and project specs, and updates projects in real-time. The right software takes the burden off of your employees by forecasting exactly how your resources will be utilized.
It analyzes projects individually
Time is a commodity that none of us have enough of. So why should it be a guessing game? Resource forecasting shows you exactly which projects and clients are consuming the most time, allowing you to delegate tasks and responsibilities accordingly.
Resource planning identifies staffing needs and outlines your available personnel on a project-by-project basis. Because you already have an accurate prediction of the demands required by your clients, resource forecasting helps determine what additions or substitutions will be necessary for upcoming projects.
Forecasting also offers agencies an accurate look at their capacity—or how much new work they can take on. The best resource management software tracks and stores all forms, files, and emails by project and client, making it simple to analyze whether resources were under- or over-utilized.
It values the individual—and the client
We've come full-circle, haven't we? But seriously, in case you haven't noticed the underlying point we've been making, we love resource forecasting because it truly does value the individual—whether we're talking about your employees or your clients.
The right resource forecasting software can drill down to focus on individual resources. Whether you need to access old files, track down an email from three weeks ago, or route files between clients and creative, the best resource management software has you covered.
Resource management makes sure that you have all your existing bases covered, and illuminates the future of your agency. All at the click of a few buttons. What's not to love about that?