Get up to speed on the latest, greatest, and most exciting new creative project management trends with this new guide.
The world of creative project management is changing rapidly. As expectations change and grow for what and how agencies should deliver to their clients, project management techniques are changing as well. Companies that don't get on board risk being left behind.
To help you stay on top of the latest wave of news and ideas, we've assembled a guide to the top creative project management trends to work around in 2016.
Get the Guide Now and Learn: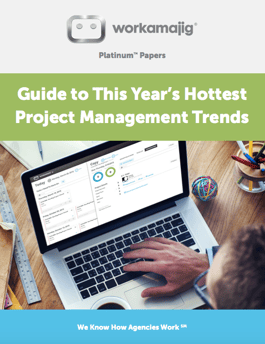 The latest trends in management software
How companies are dealing with the growing emphasis on remote work
Simplification of change management methodologies
And more!
Simply complete the form now to get access to your free copy.