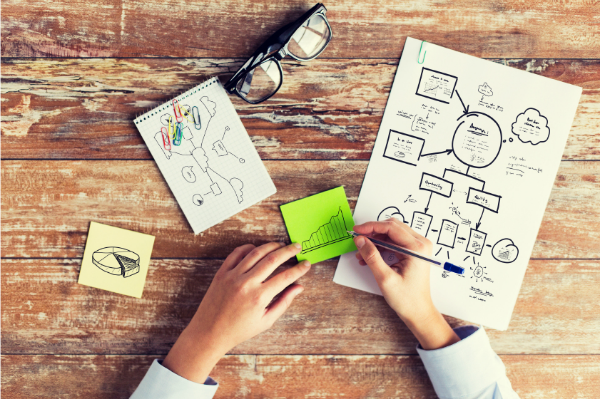 Establishing a project communication plan is the first step in ensuring a successful campaign. Much of this rests in formalizing your existing internal processes into a binding, yet flexible, plan. A good plan equips your team with the necessary steps on internal communications—and enables them to work effectively and efficiently.
To help implement a project communication plan, consider the following three elements that most - if not all - successful plans have in common.
1. They Match Workflow to Work Style
One of the most important responsibilities you have as project manager is understanding how your team works. When it comes to implementing a communication plan, it's important to realize that no team uses just one method to communicate effectively—especially in our digitally diverse age, where many freelancers work remotely. And it's up to you to discern what methods will work best for this particular project.
By requiring all project participants to adhere to specific communications methods, not only do you standardize your internal processes, you reduce confusion and optimize productivity. Implementing integrated project management software can help automate and normalize communication efforts—no matter where your employees are located.
2. They Transfer Ideas into Information
Building your communication plan involves funneling the details of daily data into digestible pieces of information. It's your responsibility to boil down key issues and decisions into executive summaries that make it easy for stakeholders and team members to understand.
To help build a successful plan, consider the following components:
Reporting:

What regular reports will be distributed—who will handle the process and verify information? Who will receive these reports? And what is the process for implementing new reports?

Alerts and updates:

What milestones or crises should trigger an alert? Who will receive these priority messages—and in what format will they be delivered?

Stakeholders' requests:

How is information from stakeholders processed? Do all participants have access to archived data? What is the process of making project changes?

Transparent, public-facing information:

What information will be made public? Who will be responsible for tracking information and metrics?
They Determine the Details
Your project communication plan is your roadmap to a project's success. It should be thorough and answer questions about your project's details.
The following information should be considered:
Goals and objectives:

Define your goals, as they pertain to your specific project. What are you trying to accomplish? How will you measure success?

Material and resources:

Aside from human resources (which should be your number one concern), it's important to establish exactly what materials you will need for your project.

Budget:

Without delving too deep into budgeting—a concern that warrants its own blog posts—a project communication plan should account for budgeting. After all, it is your primary driver for any given project.
In short, a communication plan should detail exactly who to target, what messages you intend to convey, and how this communication will be delivered.