4 Innovative Ways to Improve Your Resource Forecasting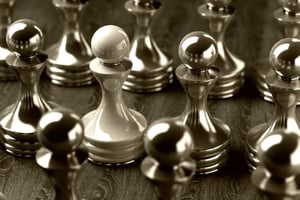 The work of a creative agency is complicated and cutting-edge, requiring the use of innovative techniques to keep up with a constantly changing workload. Efficiently forecasting your agency's resources—both in the near future and the long term—can prevent conflict and help your staff perform at their best. Here are four exciting ways you can better manage your resources and plan for your agency's future.
Project Management
In creative spaces, working collaboratively is a must. But with larger teams or heavy workloads, keeping track of who's working on what becomes a full-time job in and of itself. Keep your creative resources in line with effective project management software. This has long been a staple of agency resource management, but there are a variety of new features that industry experts should leverage. These features include:
Personalized dashboards that allow each employee to view their current and upcoming projects
To-do lists and file sharing
Project planning and analytics
Alerts to warn you if individual employees are overloaded with tasks
Scheduling and Time Management
In a creative industry, scheduling goes well beyond just making appointments. Project and resource managers must determine how long a certain project is likely to take and ensure that the individuals working on that project aren't overbooked. The right software will automatically prevent double booking, track time spent on a project, and then analyze the distribution of your staff resources so that you always know who is available and where they stand.
Communication
When it comes to planning for your agency's future, communication is key. With changes occurring often and without notice, it's essential to be able to quickly and clearly communicate with your team. Software with scheduling and allocation features can help you gauge the state of your resources at any given moment. If you need staff members for a last-minute project, you should have software that puts you in contact with the right people at the right time.
Going Mobile
It's become increasingly common for agencies to have remote employees, and coordinating schedules when team members are out of the office can quickly become complicated. No matter which software you use—whether it's for scheduling or interoffice communication—it should have mobile capabilities so your staff can access their schedules or participate in project conversations from their smart devices. Sending alerts directly to their phones will enable agency managers to update them in real time and avoid confusion when it comes to last-minute changes.
Creative project management software is vital to the success of an agency, but it's how you implement it that makes the difference. Using it to accomplish these four goals can increase your understanding of your available resources at any given moment and allow you to plan for upcoming projects with confidence. By taking advantage of this new technology, you and your staff can achieve innovative results and complete projects more quickly and efficiently.
About The Author
Mike joined Workamajig back in 1997 and now serves as the Workamajig Director of Training and Support.