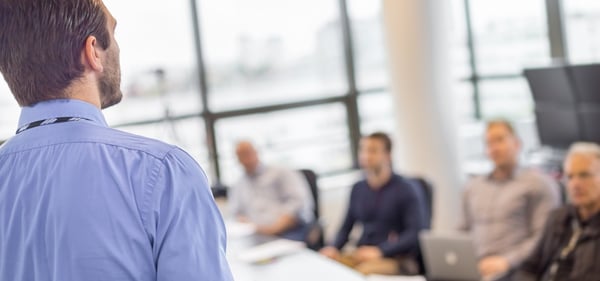 It's no surprise that the marketing landscape is changing. However, these days, the rapid evolution can be hard to track. From improved tech and products to changing trends and consumer behavior, the life of a digital marketer is as exciting as it is unpredictable.
To help stay afloat, here are our top five marketing trends of 2016:
1.Mobile optimization
More and more businesses are making harnessing the power of mobility—and doing much more with it. Consumers and businesses alike have come to expect mobile optimization online. With this in mind, creating a user-friendly mobile experience has never been more important; providing optimized mobile experiences is critical if you want to reach your clients. However, this doesn't necessarily mean you need a dedicated mobile app. Responsive design and mobile optimized websites are an excellent way to reach your audience—regardless of the devices they use.
2. Personalization
Content has always been king. But effective storytelling—the type that generates an emotional response from your target audience—was an important part of 2016. Evocative content that resonates with consumers drives business objectives and serves as a cornerstone for digital marketing strategy.
As online audiences become less and less engaged (the average attention span is somewhere around eight seconds) and increasingly inundated with content, the best marketing organizations tapped into this personalized content this year. From interactive features to variable forms of content, the more personal touch you can impart on your content, the better.
3. Interactive content
You've heard about the power of visual content. So how about interactive content? At its core, interactive content inspires two-way conversations, by allowing the consumer to actively participate in the content. Quizzes, tests, polls, and surveys all provide consumers with tailored results and insights on relevant topics. Plus, interactive content is fun and engaging.
Stay tuned for more interactive content in 2017.
4. Redesigned sales funnel
Is 2016 the first year during which sales and marketing got along? While the stereotyped animosity between departments is certainly exaggerated, in the past, there was at least some semblance of truth to the concept. However, over the past year, we saw a shift toward a longer sales funnel in which digital marketers played a larger role.
Rather than sit at the end of the spectrum, marketers now have perceived value up front, before sales teams even ask for an email address or proceed with a sales sequence. From content marketing techniques—blogs, webinars, and social media—to live video, 2016 awarded digital marketers who were able to establish a high level of trust before sales even entered the equation.
5. Increased integration
What even is online marketing in 2016? While this admittedly loaded question may have many implications, it also does shed some light on this year. As user purchasing decisions become increasingly complex and convoluted—thanks to the infinite number of choices put in front of the average consumer—marketing organizations are forced to scramble and reconsider their strategies. Many smart organizations are doing this in the form of integrated campaigns.
As we've blogged about before, integrated thinking combines several schools of thought into a centralized, cohesive strategy. As far as marketing goes, this means thinking of strategies not as separate entities, but instead as different facets of the same conceptual whole. These days, it isn't uncommon for teams to blend UX and design, SEO and CRM, and designer and developer roles.
Robust project management tools can help facilitate integration across organizations. If your agency dabbles in areas as diverse as branding, design, digital, and communications, integrated project management tools can streamline communications and boost multifaceted campaigns.