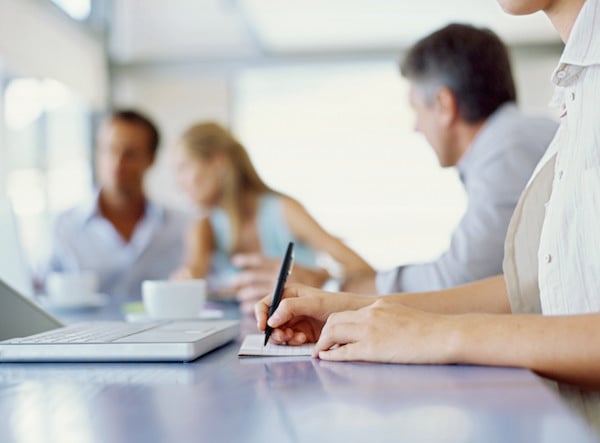 With creative agency management software, the whole can indeed be greater than the sum of the parts. Integrated agency management software can replace other tools as well as allow you to collectively manage their individual functions. For example, you may have project management and accounting tools that work well separately. But creative agency management software that connects accounting and project management can help you do a better job with improvements like easily preparing detailed invoices based on tasks completed.
Here are four groups of tools and examples of how you can replace them with creative agency management software.
1) Financial Management Tools
Your accounting software may have come in a box but that doesn't mean it will work outside of the box. Traditional accounting software doesn't necessarily address a creative agency's nuances, like automatically including client-specific rates and markups on invoices while letting you filter the details that the client sees.
Creative agency management software can also help you improve cash flow because you can customize accounts receivable (AR) aging reports by account executive. Your AEs can then follow up with their clients. Simplifying timekeeping and expense reports for your creatives within your agency management software can help you replace separate tools for those functions as well
2) Project Management Software
You can use any project management tool to track tasks and many will also let you share documents. But you can replace them all with creative agency management software that also lets you collaborate across departments internally as well as with clients externally.
Allowing clients to proof creative work and provide feedback to everyone involved in a project simultaneously can help your team meet deadlines as well as your client's expectations, which stand-alone project management software cannot. Your client services team can share creative briefs more quickly by using customized templates and then track project progress in real time.
3) Customer Relationship Management Tools
Creative agency management software can replace customer relationship management tools by tracking new business opportunities. You can view the status of your leads as well as the revenues that they could generate.
Replacing a CRM tool with integrated agency management software can also help you plan for upcoming projects because you can anticipate when a lead may become a client. Streamlining estimates with client-specific templates will help start strong as well. You can then build on that momentum, keeping projects on time by synchronizing clients' contact information in a central location that team members can access regardless of location or device.
4) Time Management Tools
Creative agency management software allows you to replace time management tools because you can coordinate calendars and share schedules. Sharing schedules with assigned tasks among your team and clients helps keep projects on time by eliminating confusion over who is to do what by when. Stakeholders may even be able to view schedules in their preferred format, like a Gantt chart or a calendar. You can also schedule meetings and distribute tasks more efficiently by comparing availability through integrated calendars.
These are just a few examples of how creative agency management software can replace other tools.
Do you have any other examples? If so, share them with us.