The Anatomy of a Well-Planned Project Budget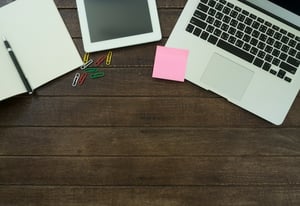 No matter how you measure success, one of the most critical elements of any project is its budget. A project's budget is a pivotal influencer that is referred to by all parties involved—from your project team to your external stakeholders. And while the specifics of projects vary vastly, there are common, shared strategies that categorize successful budget planning.
So…what should you include in your project budget? To help stay on top of your agency's expenses, consider these components of a well-planned project budget.
No matter your project size or management style, a detailed budget should include all expenses in an itemized, line-item fashion. Divide expenses into categories such as salaries, supplies, and equipment. And be sure to account for all overhead costs that will inevitably rack up during your project.
Below is a brief outline of major expenses you will need to account for.
1. Employee compensation
This is the bread and butter of any organization, as it dictates how your resources are being compensated. Be sure to include the salaries and wages of all full-time, part-time, and temporary employees involved in the project.
2. Contract Services
As remote workers become increasingly common, keeping track of their expenses can make or break a project's success. That's why it's crucial to outline all expenses associated with any outsourced services or workers, such as consultants and freelancers.
3. Equipment/Supplies
Unless you're operating in the Stone Age, your agency is responsible for a myriad of expenses. As project managers, however, you are primarily responsible for items you wish to utilize across your project teams. This section may include:
Postage

Copies/color fiery

Website URL/File storage

Art supplies
4. Technology
Part of staying relevant in today's creative world is by staying up-to-date on the latest tech advancements. And knowing your core costs when it comes to software, hardware, and other technology can make or break your project's success.
5. Travel/Related Expenses
How do you get your employees and stakeholders to your door? This section includes all air travel, out of town expenses, conference costs, as well as parking, commute, travel and mileage reimbursement across your organization. Be sure to track all expenses accrued by client travel, including any coffee or meals you may provide.
While this may seem like a lot to track, it's absolutely important to know your core costs. After you establish your primary expenses, you'll be able to compare these costs to your total budget.
One final piece of advice—be prepared to change budget estimates! Be aware that scope creep does exist. Luckily for you, integrated enterprise financial management software is able to automate, track, and recreate project success.
Learn from past projects and you'll set yourself up for success.
About The Author
Ron began a career in the software industry at 13, while working with his father. He's become an expert in job cost and project management for creative teams.