Upgrading Your Black Friday Strategy for 2021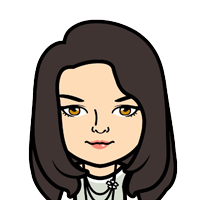 Learn how to upgrade your Black Friday strategy to make 2021 your best year ever for sales and conversions.
As a marketer, November means one thing: Black Friday.
The extended Black Friday shopping week is easily the most significant retail sales event of the year. Many of your clients will see their biggest inflow of customers this week. And most will lean on you heavily to turn this week into a success.
The Black Friday playbook has been the same for years: hammer in the discounts and ramp up marketing spend as Thanksgiving nears. But in 2021, things are a little different. Discounts aren't the only thing that matters and sales spillover beyond Black Friday.
In this post, I'll help you make sense of the trends shaping Black Friday in 2021, and how to take advantage of them in your marketing strategy. You'll learn:
Why starting sales early is more important than ever
Why you must leverage big trends
How to spread your marketing dollars over the holiday season



1. Retail sales are back to "normal"...
After a subdued 2020, you can't be blamed for thinking that 2021 will be a dry year for retail sales as well.
The data, however, says something else.
According to McKinsey, retail sales in most large economies are back to pre-pandemic 2019 levels. After a poor late 2020 - early 2021, sales growth exploded from mid-2021 onwards thanks to pent-up demand and increased savings.
For you, this is good news - you can push out those offers without worrying if there will be enough demand.
2. ...But not completely "normal"
"Normal", in the context of Black Friday, used to be packed stores and crowded malls.
That "normal", however, isn't coming back.
The pandemic caused a radical shift in shopping behavior. When most stores were closed during the lockdown, shopping moved online. Now stores might be open, but that online shopping habit has persisted.
As we noted earlier, back to school shoppers were more likely to shop online in 2021 than in 2019. In terms of dollar-value, online-only retailers have also captured a lion's share of the retail segment growth, as this survey shows.
Between Feb 2020 and April 2021, online pure-play retailers clocked 48% growth, while eCommerce juggernaut Amazon raked in 62% growth. These are phenomenal numbers by all means and show the sheer domination of online retailers in 2021.
If your goal as a marketer earlier used to be to get feet through the door, in 2021, it should be to get clicks on a landing page. Sure, in-store shopping will persist, but the biggest wins will be found online.
If your Black Friday strategy doesn't include a heavy focus on driving online sales, you'll struggle this holiday season - and the ones to come after.
3. Start marketing early
The holiday sales season has been stretching out over the years. What used to be a single-day event - Black Friday - is now an entire sales week. Most serious sales start right before Thanksgiving and stretch through to Cyber Monday. In fact, online sales are so robust that Cyber Monday itself is increasingly turning into Cyber Week.
Then there's the fact that online sales are increasingly fragmented. Singles Day - the largest sales event in China (November 11) - has now been adopted by western retailers as well. Throw in Amazon Prime Day (early-mid October) and you have a situation where consumers are bombarded with offers for weeks leading up to Black Friday.
As a marketer, you can't afford to kick off your campaigns until Black Friday week. You have to start dripping in your offers right from Prime Day, ramp up around Singles Day, and finally unleash the big guns near Thanksgiving.
This year, in particular, shopping is increasingly moving earlier due to shortages. From cars to computers, there's a supply crunch across categories. Instead of waiting until the last minute, more and more consumers are moving their shopping decisions earlier in the month.
According to one survey, 34% of consumers will start shopping around Labor Day - months before Thanksgiving.
For marketers, this is particularly challenging. How do you ensure that you drive enough excitement for your Black Friday offers while still offering deals for the weeks preceding it?
We'll get to that in the next point.
4. Spread your offers and deals
If customers are used to receiving offers in the weeks leading up to Black Friday, does Black Friday even matter?
This is a dilemma retailers have had to deal with for a while. Black Friday used to be the day for big deals, but now that they're competing with Prime Day, Singles Day, and Cyber Monday, they can't really go all-out on discounts on a single day.
The solution to this problem is to spread out your deals and their intended audience.
Black Friday is a noisy day. Your target customers will be inundated with offers and ads all week. Plenty of these customers will adopt a mercenary approach to their shopping, eschewing loyalty in favor of the retailer with the lowest price.
If your goal is to acquire new, loyal customers, Black Friday is not the day for it.
Instead, you should try to spread out your offers, targeting the weeks before Black Friday to acquire customers. Black Friday, in turn, becomes the day where you turn these newly acquired users into repeat customers.
With this strategy, you would:
Spread out deals (and their marketing) over several weeks
Offer deep discounts on fast-moving, low-ticket products that help shoppers get onboard your brand
Leave your best deals on your top-selling, big-ticket items for Black Friday
For instance, if you're selling clothes, you might want to offer big discounts on cheap products in the weeks leading up to Black Friday (socks, t-shirts, etc.). This will help get customers through the door and give you a strong base of customers to target on Black Friday.
On Black Friday, unleash your best deals on your top-selling, expensive products (say, expensive jackets or shoes).
This steady "deal-dripping" ensures that you get a continuous flow of customers to target on Black Friday. Instead of competing against dozens of competitors, you will be selling your best products to your existing customers - a win-win for everyone.
5. Go all-in on social media
Social media was already a big chunk of the marketing pie for any savvy marketer, but since the pandemic, the balance has shifted even more in its favor. This is particularly true for younger audiences where nearly 80% rely on social media for their shopping decisions.
This shouldn't be news to you, of course. As your target audience tilts younger, their reliance on social media and the internet increases.
What has changed in the last two years is the sheer breadth of tools available for selling to this audience.
Social media companies went all out in the pandemic to capture and convert their audience. What used to be a somewhat clumsy conversion process (say, Instagram > Landing page > Shopping cart) has now been streamlined and fine-tuned.
Take Instagram's 'Shop' tab as an example. This new feature lets you advertise your products right in the 'shop' feed and convert customers right within the app.
Features like these are omnipresent across social media channels today, but not every brand is taking advantage of them. Not only does this reduce your visibility and reach, but it also makes attribution tougher.
Every marketer should audit their social media campaign before the holiday season. There are often new features being added so fast that you might have missed them entirely.
If that's the case, you need to retool your social media strategy and ensure that you're taking advantage of the latest profit-pushing features.
6. Leverage buzzwords (even if they're fads)
Recently, Facebook changed its name to 'Meta', signaling its intent to be a "metaverse" company, not just a social media business.
Whether the metaverse becomes a dominant part of our lives or just another temporary fad remains to be seen, but big moves like these signal something crucial: the importance of narratives.
The "metaverse" narrative, if nothing else, captures a hopeful vision of the future where we're all creating and working together happily in digital-virtual worlds. This vision might never be realized, but for marketers, it gives an opportunity to ride a trendy idea.
For instance, once Facebook broke the news of its Meta rebrand, Microsoft and Nike both jumped on board, the latter reportedly coming up with "digital shoes".
I know a lot of marketers who are hesitant to jump aboard a new trend in case it's a short-lived fad. And while waiting-and-watching might be a smart strategy in other times, Black Friday is not a time to hold back.
Take McDonald's launching its NFTs as an example. Ridiculous idea? You bet. But it also generated tons of buzz and aligned McDonald's with the "hip" crypto/NFT/metaverse crowd.
From a marketing perspective, that's a huge win.
For this Black Friday, identify the key narratives a) globally, and b) in your industry. Even if they're short-lived fads, try to incorporate them in your marketing. Try to do it early so you can be identified as a cool early adopter, not a laggard.
You don't have to embrace the trend fully, but if you can leverage it for increased visibility during the holiday season, it's a win.
We make Workamajig, the all-in-one project management suite built for creative teams
Everything in one place
Project Management
Resourcing & Scheduling


Custom Dashboards
Business Insights
Task Management & Time Tracking
Over to You
Black Friday has changed over the last few years. What was once a single day event turned into a week-long sales period. With the pandemic, this week-long event is increasingly turning into a period of ongoing sales for months.
Brands that can keep up with these changes will benefit the most from the Black Friday sales rush. This involves leveraging trends, starting early, and spreading out your deals over several weeks. If you can do all the above, you'll find that the 2021 holiday season could be your best ever.
Another way to make 2021 your best year ever is to bring your entire marketing organization under the same roof. Workamajig makes it easy to track every aspect of your marketing agency from a single dashboard. From tasks and teams to sales and projects, Workamajig gives you a bird's eye view of your entire organization.
Don't take our word for it - tap the button below to get a free demo.
About The Author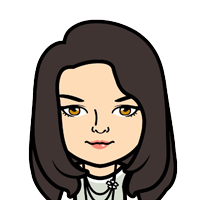 Esther, Workamajig's current Marketing Manager, joined the team back in '14. She's a Jersey girl at heart with plenty of NY grit from her time across the river. Like most credentialed marketing gals, she's always got a good cup of coffee and would love to hear from you at estherc@workamajig.com.