5 Key Traits the Best Project Management Software Has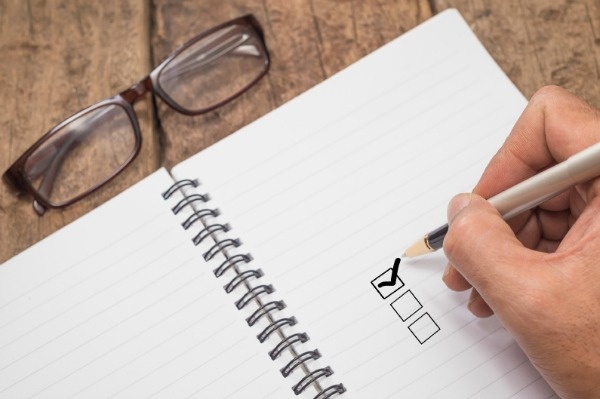 These days, we're faced with a lot of options for project management software. Luckily, there are a handful of key features that are important for creative agency management that can help narrow down the options a bit. When you're faced with a lot of different software possibilities, use these traits to identify those that will be best for the needs of your creative agency as a whole, not just for project management.
1. Time Tracking
Not every software platform includes the ability to track time spent on the project. But since we want to keep track of billable hours, it's quite important! Even if you're working on a flat rate project, knowing how much time your team has spent on the project can help you forecast revenue better in the future and ensure that projects are staying profitable.
If your project does require submitting time-based invoices to the client, having a creative project management software that can keep tabs on the hours for the project can be a blessing. And it'll be even more so if the time tracking can also integrate with invoicing and accounting to generate accurate bills.
2. Digital Proofing and Deliverables Available Online
When you need to solicit feedback from your client, a project management software should not get in your way. It should be as simple as uploading the file and sending it along to your clients, then waiting for feedback. It gets even better when you can work with your client almost seamlessly, with necessary changes happening quickly. They'll appreciate not having to wait for a deliverable, and you'll appreciate the bonus productivity.
For the best in convenience, simplicity, and effective digital proof management, consider a solution that can create and assign tasks based on comments and feedback provided.
3. Integration with CRM
Having a platform that works with a standalone CRM service can pay great dividends. However, if you are not already using a CRM service, this point is somewhat moot. On the other hand, if the creative project management software platform has its own CRM module, you can easily work on improving your customer relations without having to learn another software platform simultaneously.
Perhaps the best of both worlds would be a project management platform that offers both. While you can integrate with your standalone service initially, sooner or later it might make sense to migrate to the all-inclusive platform. By having the option to integrate a third-party solution as well as offering it within the platform, you won't have to worry about making a tough choice in the matter right away.
4. Revenue Forecasting
Working with revenue project budgets is an essential, but sometimes pedantic, task. The ideal platform would allow you take the time tracking data, as well as former project budgets, and create a preview of future revenue based off of it.
When you can accurately forecast revenue, capital spend and future hiring is not only easier, but completely justified. No more fishing around for favors or wondering if your numbers stack up properly.
5. Reporting
Along the lines of revenue forecasting, reporting is an incredibly powerful tool. No creative project management software is complete without it. After all, what's the use of having all of the data gathered by time tracking and forecasting, if it can't be reported on properly.
With reporting functionality, not only can you examine and discuss all of the data, but you can also present it in ways that confirm your statements. A table full of data is informative. But a table that contains data followed but a summary of the important knowledge is not only informative, it's useful and succinct.
There are other features that can be very useful when considering multiple project management software options, such as API integration and SSO. However, these are specialized and could potentially constrain your choices needlessly. Even more, there are things that can almost be taken for granted, because any platform that includes the majority of these five essential traits will certainly have the basics. If you narrow your search field to platforms that promote these key features, it will make the decision that much easier.
About The Author
David studied at the Northern AZ University & spent years working with agencies like J. Walter Thompson and McCann-Erickson and Fortune 100 companies in Tokyo.