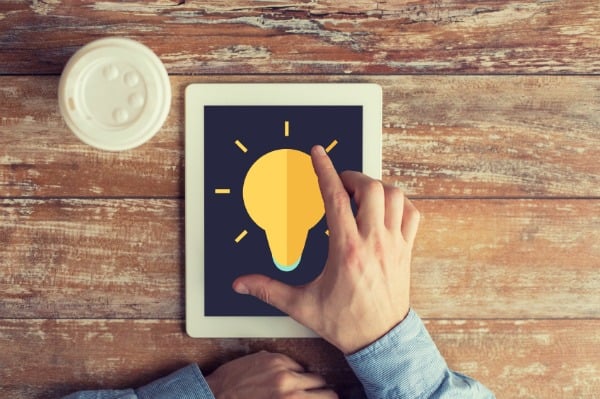 At their core, many advertising agencies are the same. They offer similar services, have shared skill sets and talent, and share a common objective.
But what separates the winners from the losers? Is it just luck, or is there something more that makes the great stand out above the good?
Below are five key traits that any ad agency should embody if they want to guarantee long-term success.
1. Real-Time Connectivity
No matter the campaign, the goal of creative agencies is to help clients build relationships with their audiences. And in order to be successful, agencies of the future must offer connectedness—in real-time.
Creating contemporary, connected brands means being present with consumers who are interacting with you in the first place. And as consumers become increasingly savvy in the way they utilize search tools, digital platforms, and their personal technology devices, it becomes clear that the future belongs to brands that embrace omnichannel communication.
The easiest way to do this? Social media. Thanks to the ability to easily establish and manage your brand presence on a plethora of platforms, real-time marketing has never been easier.
2. Modern Efficiency
One of the biggest impediments to an agency's growth is its own workflow. In fact, the ability to get stuff done is one of the most underrated attributes of any agency. Think about it: an efficient agency that pays attention to its internal workflow maximizes the potential of its resources.
Thanks to intuitive, robust project management software, agencies are able to attract new clients and work to retain and grow existing accounts. From routing files to creating schedules, automated software makes your agency's workflow faster and more efficient—while allowing your clients' satisfaction to remain at the center of your agency's operations.
3. Measureable Metrics
It's one thing for agencies to craft creative campaigns; it's another for agencies to deliver, measure, and recreate success. The most successful agencies are those that are able to develop strong, trackable, and quantifiable ROI metrics to measure the value of their ideas.
It's important for ad agencies to make sure that they are aligned with their client's business goals from day one. They should be able to clearly demonstrate their value on a monthly basis. And they should be able to remind the client why they were hired in the first place. It's never been more important to be able to monitor, track, and report on metrics for all projects and tasks.
4. Innovation & Experimentation
It's tough for agencies to challenge the norm. While the creative industry is rooted in experimentation, client satisfaction is the ultimate voice of reason—and sometimes, it's easy to rely on tried and true methods that have worked well in the past.
However, the most successful agencies are those that are willing to challenge the status quo and push ideas beyond their own limitations. And often, this means knowing the best way to experiment with a concept without putting your client at risk.
5. Passion & Enthusiasm
The people you hire are the most important asset of your agency—after all, they the driving force beyond your campaigns and strategies. Collaborating with and hiring passionate, enthusiastic resources who aren't afraid to take risks is the core of successful ad agencies.
However, an agency must display its worth. And while loading your office with kegs of craft beer and other outlandish overhead may look great on the surface, it's important to implement effective communication plans and methods that create a transparent, collaborative workspace. Build it and they will come.
What are the traits you find most important in a sucessful agency? Let us know in the comments below!