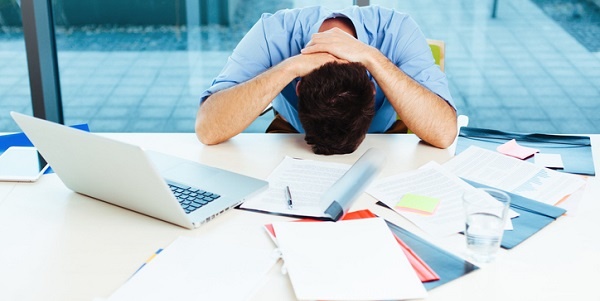 Failure. It's a word that those involved in the creative industry hope to never hear—especially after spending precious time, effort, and resources on a specific project. When some agencies deal with failure, they either neglect the concept, or simply let negativity take hold.
While this dismissive attitude is only natural, it's important to push on. Rather than let failure get the best of them, the best companies take failure and learn from it. To understand why creative projects fail, and how agencies can learn from failure, read on.
Ambition
While it's crucial for forward-thinking businesses to set goals—and dreams, for that matter—it's equally important to keep them within reason. No matter their size, it's safe to assume that all agencies would love to produce a winning television spot or a successful web campaign. But it's virtually impossible with limited resources.
If your eyes are bigger than your budget, your goals can turn into immediate failure. Establish expectations for your creative project with a healthy dose of reality—and ensure that you're able to produce with your allotted time and budget.
(Lack of) Talent
It's only natural that agencies have a personal bias towards their employees. It's what healthy relationships are built on, after all. However, just because your in-house team is readily available, doesn't mean they're able to deliver on the impossible.
Honesty and accountability are key to not only establishing expectations, but also following through with delivery.
If necessary—and possible—look outside your core team to deliver on a creative project. Whether you utilize contractors or consultants, it's best to have a talented network at your disposal. And if your agency simply doesn't have the resources, don't accept the project in the first place.
Discipline
As proud participants of the creative industry, it can be tough to just say no.
Let's face it. As creatives, we derive some sort of satisfaction from attempting to make the impossible, possible. And while the best of the best have most likely turned around on insufferable deadlines, or delivered on implausible circumstances, it's healthy to practice self-discipline from time to time.
As project managers, it's your responsibility to recognize when an idea or creative project won't work. And it's your job to pull the plug. Rather than waste precious time and money, it's best to allocate your resources elsewhere.
Communication
Whether you're a burgeoning startup or established, international agency, a project generally has multiple moving parts. And keeping all those involved in the loop is essential to its success. Sure, it's important to ensure that your copywriter and art director are in cahoots. But it's also critical to keep all external parties involved when working on a creative project.
Feedback is an essential stage of any project. Setting your team up for success is one thing. Setting clear, achievable goals is another. Your projects should encourage ownership and accountability across your project team.