How to Adapt Your Business to New Agency Models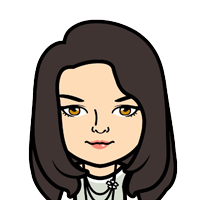 The agency world is changing. From new competition to changing market needs, there is a lot you have to fight to thrive. This article will show you how to adapt to new agency models.
The headlines are now almost routine: Omnicom fails to meet revenue expectations, Publicis experiences a revenue drop, and WPP's shares keep dropping after Martin Sorrell's exit.
It's clear to any observer that the agency world is in a state of flux. The traditional models the industry was built on are under attack from consultancies and tech companies. There is a talent flight, a squeeze on operating margins, and a steady stream of large accounts reducing their media budgets.
How do you compete against all these threats and still thrive? What can you do to adapt your business to new agency models?
For answers and more, read on.

5 Threats to the Traditional Agency Model
The traditional agency model has changed fundamentally in the last two decades. The internet has leveled the playing field; a tiny startup can beat a billion dollar brand with a clever YouTube video.
While the internet has been a catalyst, broader changes in how businesses operate and advertise have affected the traditional agency model.
From consultancies to shifting ad budgets, let's look at some of the threats you need to look out for today:
1. Changing market needs
If you had a dollar for every time you read a headline about how millennials don't respond to ads, you'd be rich enough to not even need clients.
Print, TV, and radio ads have lower trustworthiness than a company website (Source: eMarketer)


The fact of the matter is that the consumers of the future - millennials and Gen-Z - don't care much for traditional mass-marketing. It's a great leveler since it enables the Davids to beat the Goliaths. But for agencies, it presents an existential crisis: if you can't sell messaging, what can you sell?
If your agency is to thrive in the future, you have to find answers to this fundamental question.
2. The rise of consultancies
One of the biggest threats to agencies is the emergence of management consultancies as viable competitors. The agency arms of IBM, PwC, Deloitte, and Accenture are already among the top largest agencies by revenue.
Large agencies are feeling the heat. WPP has its own consultancy (Kantar) while Omnicom has been gobbling up consultancies to shore up on talent.
Marketers are increasingly more open to working with consultancies, as SoDA's survey shows


While smaller agencies are insulated from this competition - for now - it's not long before they come knocking at your doorstep as well.
3. Startups disrupting creative production
Lower costs, faster results, global talent pool: that's the promise of a number of startups offering creative services. From translation and design to content creation, startups like Scripted, 99Designs, and Gengo are disrupting the creative production process.
While the quality of service is often inconsistent, these startups win by leveraging technology. "AI" and "machine learning" are buzzwords that neither clients nor talent is able to resist, and these startups use them relentlessly.
Startups like 99Designs are bringing new tech-enabled models to creative production, such as "design contests"


In a world where technological superiority is a massive selling point, these startups have the potential to steal away the long-tail of creative production away from smaller agencies.
4. Shifting ad budgets
2017 was the year that global digital ad spending finally eclipsed TV spending. And while TV spending is expected to be mostly flat, the growth in digital is predicted to be nearly twofold in the next five years.
The biggest benefactors of this shifting ad budgets have been Facebook and Google, not agencies. In the US, this duopoly has cornered 60% of the digital market.
The days of generous margins on media buys is a dying phenomenon. As more and more advertisers move to digital, you'll have to look for other profit centers.
5. Talent flight
In a people-driven business, few things can derail your agency faster than a flight of talent to other, greener pastures.
That's exactly what's been happening with agencies in the last decade. Armed with their "unicorn" valuations and billions in VC money, tech companies have been poaching agency talent left, right, and center. Competing with Google and Facebook for tech talent is hard enough, but an army of new startups are also sweeping away agencies' creative people.
How well you can plug this talent leakage will have a big impact on your success as an agency in the coming few years. Refer to this article for tips on how to improve your hiring.
This is just the tip of the iceberg; there are fundamental changes afoot in the way agency-client relationships play out. Greater transparency means clients often demand cost-plus pricing, which puts pressure on agency margins. The shift to digital also means that agencies are becoming increasingly responsible for results, not just implementation.
Some clients are going in-house and building fully-functional internal agencies. Others are abandoning nearly century-long relationships to partner with new agencies. Smaller clients are turning to automation to reduce their reliance on agencies.
With all these changes, how can you adapt your business to survive?
I'll explore some answers in the next section.
How to Adapt to New Agency Models
Back in early 2017, market intelligence firm Creativebrief surveyed 50 agency CEOs and 50 brand CMOs about the changing role of agencies.
The conclusion was nearly unanimous:
"Agency structures, processes and pace of delivery are not developing at the same rate as a brand's needs"
The message is clear: agencies are not adapting fast enough. Market needs are changing and agencies are stuck playing catch-up.
Adapting to new agency models isn't an overnight process. Some strategic changes can take years to execute. The larger your agency, the harder it will be to steer it in a new direction.
So initially, focus on tactical changes - better tech, better client onboarding, streamlined project management, etc. They won't transform your agency, but they can give you that tiny edge you need to beat the competition.
On that note, let's look at the strategic and tactical changes you can adopt to stay ahead of the curve:
1. Streamline Your Operations
While it is crucial to respond to the strategic challenges of running an agency, some of your biggest gains will be from optimizing your operations. Being able to deliver work faster, cheaper, and more consistently itself is a massive competitive advantage.
Your first goal, thus, should be to streamline your operations. It doesn't require the kind of strategic effort switching your positioning or brand does. And you can do it in a piecemeal fashion.
We've covered achieving operational efficiency extensively on our blog, but for the most part, look to streamline the following:
Communication: Better communication - client-facing as well as internal - is a cornerstone of well-optimized agencies. Have clear communication goals and develop in-depth communication plans to make the process as smooth as possible.
Project management: A better PM software such as Workamajig that bundles scheduling, reporting, communication and file management will save you hours of billable time every week. In the face of rapidly thinning agency margins, these few hours can make a huge difference.
Hiring: While talent management requires a strategic approach, you can gain a competitive advantage by streamlining your hiring processes. Figure out your ideal talent profiles, use the right platforms, and pick tools that make hiring simpler and more targeted. The less time you spend hiring, the more time you can spend managing your people.
IT: It's tempting to bring IT in-house, especially if you have strong tech expertise. But usually, it ends up being a distraction. You're a creative agency, not an IT firm. Any nonstrategic IT services should be outsourced or offloaded to domain experts. Keep your tech talent for your own products and client projects.
Transactional activities: Streamline any transactional activity - reporting, payroll, taxes, accounting, etc. Automate as much as possible. These can't deliver any strategic advantages, so it's best to get them out of the way.
2. Attract Better Talent
Attracting and retaining better employees is one of the biggest competitive advantages you can have. It is also one of the hardest things to pull off given the historical agency attrition rates and competition for talent.
Attracting top talent remains the biggest priority for agencies by a fair margin


At its heart, being able to attract better talent depends on two things:
Creating a culture and an agency brand that people want to work in
Managing top talent in a way that helps them thrive
The former requires significant strategic effort. You have to carve an employer brand that's exciting, relevant, and recognizable to your target talent.
The latter requires restructuring your management approach. If your top talent is working too long on projects that don't excite them, they're liable to head elsewhere.
We covered attracting talent in an earlier blog post. For the most part, the following approaches can help:
Adopt an integrated management approach. For medium to large-sized agencies, this means managing all employees in a cohesive fashion, such that you have the right talent for the right job. It also means that employees have a clear idea of succession and agency-wide opportunities.
Focus on building an employer brand. If you have high visibility in your industry or are known as a good employer, you'll see talent flock to you. Focus your employer brand on things like your values, founders, vision, or the kind of clients you work with. Sell your brand as much to talent as you sell it to clients.
Change your positioning strategy. Top talent doesn't want to create yet another mindless campaign; it wants to work on meaningful projects. If you can position your agency as a place where impactful, industry-defining work happens, you'll never be short of talent.
Streamline your hiring. Everything from where you place your wanted ads to the employee onboarding process leaves an impression. Map out your hiring process and iron out any kinks to make spotting, hiring, and retaining talent easier.
Focus on being creative. Agencies usually can't compete with the Googles and Amazons of the world as far as salaries go. They can compete on creativity, innovation, and freedom. Emphasize these when you're hiring to lure away talent from better paying tech companies.
3. Get More Involved in Your Clients Businesses
Agencies have traditionally been called "partners" by their clients. That's because in the hay days of Madison Avenue, agencies were treated as partners in the client's business, not just creative mercenaries who dropped a campaign and sped off to the next client.
Even if they weren't paid for it, agency execs frequently consulted with clients on how to run their business at a strategic level.
In the years since, agencies have given away that mantle to management consultancies. From "partners", agencies have been reduced to creative service providers.
To safeguard your business, you have to go back to that earlier level of service. The more involved you are in their strategic decisions and planning, the harder it is to replace you.
The large players have already caught on. WPP, Omnicom have their own consultancy arms. Publicis has even taken a "hard pivot" towards consulting, de-emphasizing its creative work.
You don't have to launch a consultancy of your own, but it will help to shore up on technical and management talent. When the opportunity arises, use this talent to branch further into strategy and operations.
Think of it as a defensive strategy. You're not looking to attract new consulting clients. Rather, you're looking to make sure that clients see you as crucial for their business.
4. Be More Transparent
Earlier this year, Unilever cut $700M in ad production costs. Most of the cuts affected work done by agencies.
Unilever's reasons for the cut? To move ad production in-house where they could have greater control and transparency.
Traditional agencies are used to operating as black boxes. Client retainers go in, creative work comes out. How the retainer is actually spent often remains a mystery.
In the digital age, this doesn't fly anymore. Brands, used to the transparency and data digital yields, are looking at their numbers more closely. And more and more of them are finding discrepancies.
One of our earlier surveys showed that a number of agencies have started sharing prices transparently


P&G, for instance, audited its accounts and found that at least one agency was siphoning away discounts from publishers. A study by ANA concluded that this practice was widespread across agencies.
In light of these facts, being more transparent and accountable can be a key differentiator. Other agencies hide their tactics and obscure their data; you show clients exactly where you're spending your time and money. In an industry traditionally marred by a lack of accountability, this is a powerful branding position.
Here are a few things you can do to adopt transparency as a branding tool:
Report comprehensive data, even the "uncool" metrics aside from your usual KPIs.
Don't mask your profits; clients expect you to make a healthy margin.
Build transparency into your pricing. Give clients clear breakdowns of time and material costs.
Pass on the benefits of any discounts on media buys, tool purchases, etc. to clients.
Let clients know when you're using in-house talent, and when you're outsourcing work.
5. Act Like a Publisher
The traditional agency created one campaign perhaps every quarter, beamed it out across TV stations, and called it a day for the rest of the year. Production was limited, though ad budgets were large.
We're a long way from those Mad Men-era glory days. Digital means that brands want more content than ever before. And it has to be produced and distributed consistently. You can't add one Instagram story a quarter; you have to do it several times a day.
This requires an agency that is better and faster at content production. You have to act like a publisher. And you have to be able to spot trends and use them in your messaging.
In a perfect example of "brands as publishers", Oreo tweeted out this image during a power outage at Superbowl (Image source)


This is particularly true for social-focused agencies. Social is fast, risky, and real-time. Traditional agencies used to spending days brainstorming can't survive in this "publish or perish" environment.
To "act like a publisher" means to embrace two divergent skills:
Data and analytics
Content creation
Just as a publisher looks at its historical content performance to figure out what to create next, agencies have to get better at gathering and reading data to plan its creative content. And this has to happen on a daily basis - which tweets worked yesterday, which stories were shared the most last week, etc.
In the content-hungry, social-first age, being able to create top-performing content constantly is a huge competitive advantage.
6. Consider Re-Organizing Your Agency
Recently, Ford ended its 75-year long relationship with WPP as its lead creative partner. In its place, it hired a smattering of agencies - BBDO for creative work alongside Organic and TLGG, and W+K as an innovation partner.
Astute industry observers will tell you that this was a long time coming. Brands are increasingly turning away from "single shop" agencies. Instead, they want to work with domain experts.
As Forrester analyst Jay Pattisall notes:
"My sense in talking with marketers is [that] there are many that would like to have a number of specialists at their disposal as opposed to a single source."
For brands, this makes sense. An SEO agency is likely to be better at, well, SEO than a creative agency. And an agency that only creates YouTube videos is probably better at it than one that sells any kind of video content.
If clients demand domain expertise, it can be helpful to reorganize your agency along the same lines. You don't have to splinter your agency off into different sub-brands, but it can be helpful to create distinct divisions for each specialty or market niche.
This does two things:
It tells clients that you are serious about a certain domain
It helps you organize internal resources towards achieving expertise in a particular domain
Take Bartle Bogle Hegarty (BBH) as an example. The London-based agency launched a branding and growth division called ZAG in 2006. ZAG worked alongside the rest of the agency's operations yet was a distinct division. This was a clear signal to clients that BBH was taking branding and content seriously.
Restructuring can be an effective strategy if you see growth in a specific business area. It can distill focus and create a targeted brand that can be more effective than your current agency brand.
Over to You
The tides of the agency world are changing. Whether you sink or swim will depend on how well you adapt to new agency models. From new competition to changing market needs, there is a lot you need to negotiate. The tips I shared above will help you thrive.
How are you responding to these changes at your agency? We'd love to hear more! Share your experiences in the comments below.
About The Author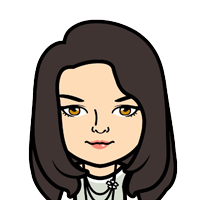 Esther, Workamajig's current Marketing Manager, joined the team back in '14. She's a Jersey girl at heart with plenty of NY grit from her time across the river. Like most credentialed marketing gals, she's always got a good cup of coffee and would love to hear from you at estherc@workamajig.com.