A Guide to Holiday Marketing in the Pandemic Era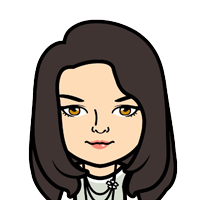 Learn how to market better in our complex, post-pandemic era in our latest post.
Every year, you roll out the red carpet and give your customers the best deals they can find.
But like last year, something's amiss this year as well.
Your customers are a little confused. Should they - can they - shop in stores? Or should they stick to online shopping? Can they even afford to spend as much as they'd anticipated? And if they can, would they even feel like it after dealing with the loss of the pandemic?
Make no mistake - this is a holiday season unlike any other. The old playbooks that used to work before 2020 don't really apply this year. Your marketing budgets have to be more balanced, your tone more sensitive, and your targets more precise.
In this article, I'll help you make sense of holiday marketing in these difficult times. You'll learn:
Why you need to be omnichannel more than ever
Why you shouldn't shy away from talking about the pandemic
How the role of marketing has changed
1. Consumer behavior has changed, perhaps permanently
In the early stages of the pandemic, there was a tacit belief that whatever changes wrought by the pandemic will be short-lived. That, maybe after a few months of online shopping, people will head back to stores en-masse, leaving behind all their newfound digital habits.
As the next several months have shown, that doesn't seem to be the case.
Take Back to School shopping. This was the first major shopping event after the pandemic. If you needed a sign that in-store shopping would be back in full swing, this was the event to prove it.
And while total sales were up substantially over 2020 - +16% YoY - a larger proportion of it was online than in mass-merchant stores.
Retailer sentiment aligns with these numbers as well. In a survey of 100 retail leaders, 84% of respondents said that a higher level of online shopping was here to stay.
You might attribute this reluctance to the Delta variant, but the reality is that after nearly two years of the pandemic, shopping behaviors have changed. People might revert to their old habits, but it's hard to argue against the ease and convenience of online shopping.
As a marketer, the signal is clear: prioritize online shopping. Instead of trying to drive footfalls to the store, you'll want to close the sale online as much as you can.
2. Don't shy away from the pandemic
At the start of the pandemic last year, there was quite a bit of hesitancy from brands about the pandemic. There was almost a belief that if you didn't talk about it, it might stop existing.
The position is easy to understand from a brand's perspective. Your brand image might be upbeat and optimistic - two things pandemics certainly are not. Why taint it by associating it with the pandemic?
As Engine Creative's chief strategy officer, Gen Kobayashi, said:
"Advertising is at its best when it gives people a positive moment of escape, especially in times of crisis."
But that was 2020.
This is a year later.
In 2020, the pandemic was still fresh news. There was confusion, anger, and perhaps a bit of denial. A year later, we've all had time to understand it, analyze it, and even fight it. Striking to an upbeat, positive vibe is a reliably safe strategy, but great marketing is hardly ever built on safe strategies.
For all its suffering and loss, the pandemic is also a story of resilience, strength, family, and community. If your creatives can capture this tone, you'll go far beyond what a simple upbeat, cheery campaign might achieve.
Amazon's highly popular 2020 campaign, "The show must go on", is a great example. The campaign talked about the pandemic, but from a perspective of resilience, not suffering or loss.


When you're creating your 2021 campaigns, don't be afraid to talk about the single biggest event of the last two years. Your customers will thank you for it.
3. Factor in delays and shortages
If you've done any shopping in the last few months, you might have noticed it already: dwindling supplies, higher prices, and extended shipping times.
There is a supply crunch happening across product categories and geographical boundaries. The demand shock of the pandemic lockdowns eroded stockpiles and played havoc with inventory management in practically every industry.
Throw in fluctuating fuel prices, congested ports, and overextended (and overpriced) shipping services and you have the current state of retail shortages and delays.
This chart paints a bleak picture - most businesses are running out of things to sell.
A shortage of products to sell (as well as container ships to ship them) means that consumer behavior will be affected. Shoppers who might not have hit the stores two days before Black Friday might start stockpiling early. Articles like these popping up everywhere don't help either.
As a marketer, this puts you in a tight spot. You might be used to adding the obligatory "until stocks last!" at the end of every promo email, but this time around, your stocks truly might not last.
Then there's the problem of pricing. You know that the easiest way to move goods in the holiday season is to add a fat discount to the price tag.
But with supplies limited and container ship prices skyrocketing, you have limited room to maneuver.
The solution to this problem is fourfold:
Work actively with retailers to understand inventory levels and how aggressive a sales strategy they can afford.
Stagger your promotions so that demand is controlled.
Be upfront with customers about supply shortages - even include it in your marketing collateral.
Shift attention to lesser-known products with better supply. You can also consider bundling them with low-supply products to boost their demand.


Supply chain disruptions are unlikely to resolve for quite a while. You can either tell customers that you're out of stock for the next six months, or you can find creative ways to move existing inventory.
We make Workamajig, the all-in-one project management suite built for creative teams
Everything in one place
Project Management
Resourcing & Scheduling


Custom Dashboards
Business Insights
Task Management & Time Tracking
4. Consumer behavior has changed, part II
When I first talked about how consumer shopping behavior has changed, I talked about the semi-permanent move to online shopping.
But that isn't the only behavior that has changed.
Supply chain disruptions, better online options, easier access to deals and discounts online, extended sales - so much has changed over the last few years. And customers have responded in kind, changing how they shop.
Consider the "extended shopping season". While typically, you wouldn't start serious shopping until the Thanksgiving weekend, consumers now are starting their shopping much, much earlier. 34% of consumers in a survey, for instance, said that they'll start their shopping by Labor Day - months before Thanksgiving.
Shortages haven't helped either. The media is already urging consumers to start shopping earlier to avoid any last minute supply crunch.
And then there's the slowly decreasing importance of Black Friday. As more and more sales move online, Black Friday sales volume is flatlining. Meanwhile, online sales are skyrocketing, especially on Cyber Monday. In 2020, online sales exceeded retail sales for the first time ever.
All of these have combined to change consumer holiday shopping behavior, perhaps, again, permanently.
Consumers this year are:
More likely to start shopping earlier
Stretch their shopping over several weeks or even months
Accept delays and shortages after experiencing them for months already
Shop online more than ever before, ditching in-store shopping


Your goal should be to anticipate these changes and create marketing campaigns that are attuned to these new shopping behaviors. Start marketing early and stretch out your discounts over months. Spread your advertising budget throughout the holiday season instead of focusing on a few big events like Black Friday or Cyber Monday.
If consumers approach holiday shopping differently, your marketing should reflect it as well.
5. Marketing leads, everything else follows
This is perhaps the toughest pill to swallow in this new consumer landscape that we've found ourselves in.
Marketing has traditionally been seen as a cost center by the C-suite (outside of the CMO, of course). Companies don't want to spend on marketing - they're forced to. Whatever innovation happens in the company takes place on the product side.
But the pandemic has changed the equation. As businesses found themselves playing catch up to smaller, nimbler teams, the centrality of marketing became all too clear.
Simply put, in the digital world, earning attention is hard. The traditional "throw money and see if something sticks" approach doesn't really work. Results are hard data, not long-winded subjective reports.
More importantly, successful digital marketing is not an isolated endeavor. A TV ad campaign requires little input from the rank and file. But a strong social media campaign, for instance, will demand input from everyone - the C-suite to the new recruits.
Simply put, digital-first marketing departments change the way the entire business operates - more transparently, more collaboratively.
And in this new context, marketing is an innovation center, not just a cost center.
This is a paradigm shift in the way marketing is seen by everyone across the business. You can't create products first and think of the marketing three stages later; marketing has to go hand-in-hand with product development.
You'll want to pepper your social media with previews, tease updates through your blog, and talk about the product journey on your YouTube - all of which require deeper integration of marketing within the business operations.
If you can embrace this change (and get your clients to do the same), you'll find yourself well-equipped for our present times.
Over to You
The pandemic has changed a great deal about the way we consume and shop. With the holiday season just around the corner, your marketing should reflect these changes as well.
Accept that online shopping is here to stay, stretch out your holiday season, and factor in delays and shortages. And when you actually get down to the brass tacks, don't be afraid to talk about the pandemic - with empathy, of course.
One way to make marketing in these tough times easier is to streamline your operations. With agency management tools like Workamajig, you can bring your entire agency under one roof. The result? Unprecedented insight into your operations.
Try Workamajig today - tap the button below for a free demo.
About The Author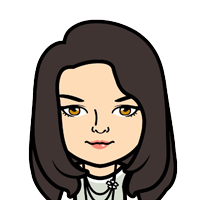 Esther, Workamajig's current Marketing Manager, joined the team back in '14. She's a Jersey girl at heart with plenty of NY grit from her time across the river. Like most credentialed marketing gals, she's always got a good cup of coffee and would love to hear from you at estherc@workamajig.com.