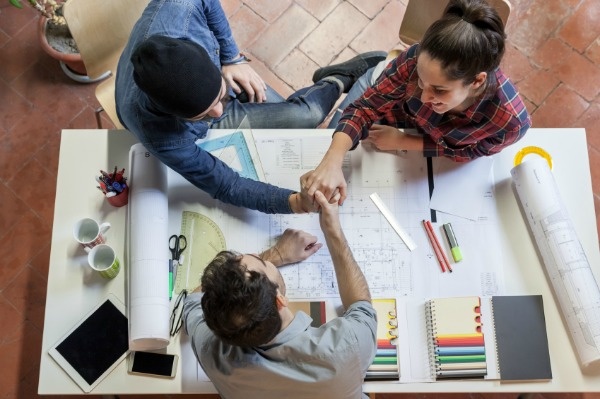 Most project managers are well aware that they need to be in control of the finances on their projects. If a specific team or project area is consistently over budget, that's a big red flag. The team lead or even a more senior manager needs to be involved and take proactive actions to address the budget issues and bring things back in line. We know that an ounce of prevention is worth a pound of cure, and the best way to prevent big finance and accounting problems (and potential client problems along with them) is for every member of a creative team to be invested in watchful ownership of project budget.
Here's why:
All creative firms share some level of common structure. These common facets are usually seen in the type of work that is required of a department or individual; no matter how loose your org structure may be, there are just some responsibilities that exist in every company.
This is why you have accounting to handle finances, make sure vendor bills are paid on time and that AR invoices are paid promptly too. It's why sales and marketing teams go forth and bring in the business, both by pitching directly to potential clients and working to increase your market presence. And your creatives? Well they are the ones who actually deliver those products that the sales and marketing guys are selling. No matter what titles your team members may hold, everyone is working together to run a great creative business.
Project managers and other non-finance types might be tempted to dismiss budgeting as something that only the accounting department needs to worry about. After all, as long as someone tells you at the outset what you can spend, isn't it all good? Here's why that's not true:
Build Client Trust
Understanding and taking ownership of project budget allows creative teams to plan and prioritize. By keeping the budget in mind and using a good tracking system every step of the way, creative project managers can build a digital paper trail to reassure clients (and accountants) that every cent is handled responsibly. Building trust in your team's ability to handle a client's money is critical for those times when something goes wrong and you have to make changes and ask for more. Speaking of which…
Stop Going Over Budget
It's never good to have to tell a client that a quote you gave them turned out to be incorrect. There's no faster way for project spend to become a negative talking point than nasty surprises like that. When everyone works consciously to honor and understand a budget, this problem can become a thing of the past.
Predict Future Spend
Another benefit of budget tracking is the ability to predict future spending on other projects. Let's say you've got a brand new client who wants to start a project that looks very similar to one that you finished a few months ago. Check back on the budget, see what you predicted and how you performed relative to it, and use the information to put together a bid as close as possible to what you'll actually be using. Salespeople and account managers can be confident that they're naming a price they can commit to because the data is there to back it up.
How to Do It
Use a creative project management software platform that integrates finance, budget, and accounting tools, and your entire team can see and understand the project budget process, from the first sales call to the final invoice payment. And with team insight into problems, pitfalls, and risks, the process just gets easier with time.
How do you keep track of your project budget challenges? Leave a comment below and let us know!