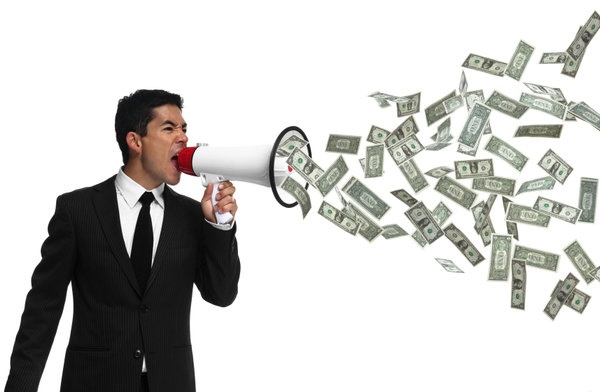 As we've blogged about before, effective communication can greatly impact a project's profitability. Keeping both your clients and your team in the loop on your project stages not only influences its success, it also determines its completion. If employees overlook deadlines, or clients never receive important information, your agency is wasting precious time and resources.
Whether you're a project manager, a creative director, or an account executive, balancing internal and external communications can be challenging. To help illustrate how essential communication is to your agency, consider how a balanced plan can influence profitability.
Managing Creative
Often, we tend to bend over backwards for our clients—but do we show the same love for our creatives? And while these oversights tend to be purely accidental, implementing effective internal communication efforts should be a primary goal of management.
Why try to juggle communication efforts when automated, integrated software can do much of it for you?
The best client service software values your employees. By displaying all jobs on an accessible, convenient portal, your entire team will be on the same page, come Monday morning. Not only can you create schedules with unlimited tasks and sub-tasks, you'll be able to share these schedules with your client and the entire agency. And what's more? These schedules are updated in real-time, and are accessible to all users, ensuring that everyone knows who is doing what—and when.
Integrated software also stores all project specs in a convenient central portal. Never again will you have to deal with lost briefs or ad specs. And these vital documents aren't going anywhere soon; access them whenever you need them and share the information with clients and vendors as needed.
Managing Your Clients
Keeping your resources happy and healthy should be a priority to ensure that things run smoothly internally. But at the end of the day, your clients are the ones who drive sales. And keeping them informed of your creative team's progress is the ultimate factor in long-term relationships.
As aforementioned, robust project management software enables real-time updates and file sharing for both your creative team and your client.
Having everything in one place not only streamlines processes internally, it simplifies tedious client functions, including:
Monitoring Metrics

Tracking Billable Efficiency

Overseeing Cash Projections
Integrated software also takes care of a necessary evil: client accounting. Have you ever worried about over-servicing a client compared to the amount of its retainer? How about overcharging a client due to inaccurate freelancer invoices? Automated software contains all the essential details to support invoices, including time, materials, resources, client-specific rates, and markups. This feature not only saves time for both parties, it reduces misunderstandings and fosters a stronger client relationship.
How else do you see project communication helping (or hurting) your organization's profitability?